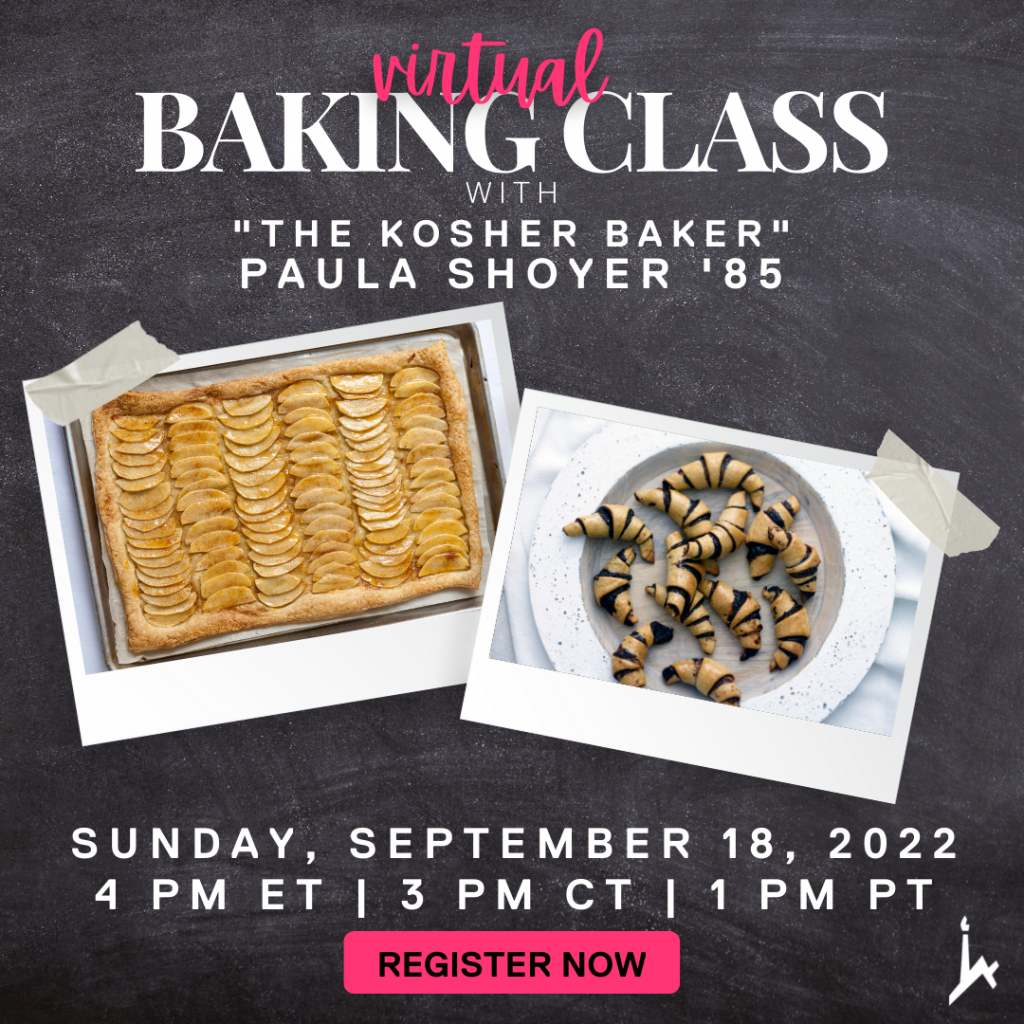 Delicious! Please join Hebrew University alumni and friends on September 18, 2022, at 4 PM ET | 3 PM CT | 1 PM PT to bake some sweet treats for Rosh Hashanah. Led by Hebrew University alumna Paula Shoyer '85, known as the "Kosher Baker," we'll create two delectable treats: an apple tart and Israeli ruggelach.
Registration is $18 and includes two full recipes and a chance to win a signed copy of one of Paula's cookbooks.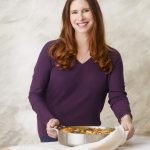 Paula Shoyer is a French-trained pastry chef who teaches cooking and baking classes all around the world. She does demonstrations as fundraisers for synagogues from Reform to Orthodox, Jewish Community Centers, and organizations. She has taught 200 virtual cooking classes since April 2020.
Paula is the author of 5 cookbooks: the new Instant Pot Kosher Cookbook  Healthy Jewish Kitchen (Sterling Epicure 2017), The New Passover Menu (Sterling 2015),  The Holiday Kosher Baker (Sterling Press 2013), and The Kosher Baker: 160 dairy-free desserts from traditional to trendy (Brandeis 2010). Paula's recipes have been featured in newspapers, magazines, websites, blogs, and on radio and TV shows all over the United States, Canada, Israel, and even Asia.