AFHU LEAD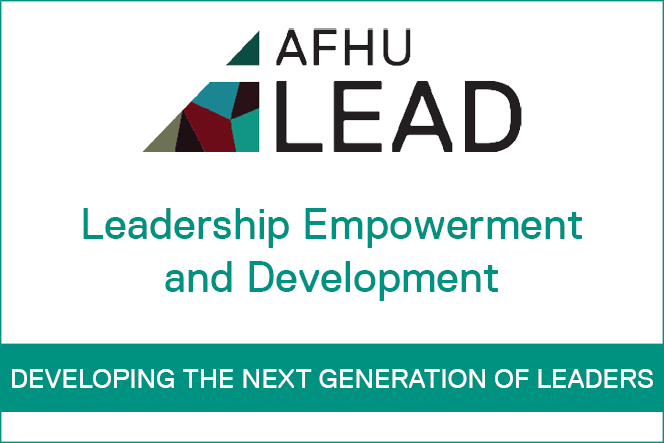 AFHU is excited to launch LEAD. Our new leadership empowerment and development initiative is designed to develop the next generation of leaders for American Friends of the Hebrew University in support of the Hebrew University of Jerusalem.  LEAD comprises workshops, leadership training, educational seminars, and a one-week Israel experience that will offer participants behind-the-scene glimpses into Israel's success as the Start-Up Nation.
We are delighted to introduce LEAD cohort I, dynamic women and men, whose idealism, commitment to Israel, and willingness to help drive innovative solutions to global challenges will impact our world in positive ways.
Matthew L. Berde, Dallas, Texas, an Associate in the Banking and Finance section of Weil, Gotshal & Manges LLP.
Milan Chatterjee, Las Vegas, Nevada, an Associate Compliance Counsel for the Las Vegas Sands Corp.   
Jorge S. Cohen, San Francisco, California, the Head of New Business Sales Development Americas at Google in Mountainview, California.
David M. Donenberg, Chicago, Illinois, the Chief Financial Officer and Executive Vice President of Business Operations for Seasons Healthcare Management.
Andrew Dunst, Los Angeles, California, the Vice President of E-Commerce at the Sage Group.
Michael Gidding, Boston, Massachusetts, the Associate Director of Regulatory Affairs at Kaleido Biosciences, Inc., a flagship VentureLabs company.
Daniel Goodman, Chicago, Illinois, a Philanthropic leader and member of the Board of Directors of the Ari and Ida Crown Memorial and the Crown Family Philanthropies.
Chad Lasdon, Los Angeles, California, the Vice President of the Real Estate Industries Group at Manufacturers Bank, a subsidiary of Sumitomo Mitsui Banking Corporation.
Daniel J. Leizman MD, Boca Raton, Florida, the President of the Agewell Corporation, which provides clinical consultative services and healthcare business advisory services to individuals, institutions, and private equity firms on a transactional basis.
Julie A. Leizman, Boca Raton, Florida, the Owner and Integrative Health Coach for Apogee Health in Boca Raton.
Greg Levy, Chicago, Illinois, the President and CEO of Point Five Packaging, LLC,  a leader in the food industry.
Shlomo Nizahon, Sunrise, Florida, a Principal of the Nizahon Wright Law Firm in Florida, consulting on legal matters for Real Property clients.
Marty Pollak, Brooklyn, New York, the Chief Financial Officer and member of the Board of Directors, for B Positive Plasma, LLC.
Sam J. Rank, North Potomac, Maryland, a Principal of Lambis Rank, a real estate management firm that he co-founded.  
Heather Wilk, North Hollywood, California, the Co-founder and Executive Director of Straight But Not Narrow, an awareness charity established to educate young people on being allies in the LGBTQ community.
AFHU LEAD Cohort II applications are now open. Click here to apply.
AFHU and the Hebrew University of Jerusalem offer our appreciation to the generous supporters who provided support for the launch of LEAD and its incoming class of outstanding candidates.  For those individuals interested in learning more about LEAD and supporting this groundbreaking initiative, please contact Laura Abrams at 561.948.3344 or [email protected].