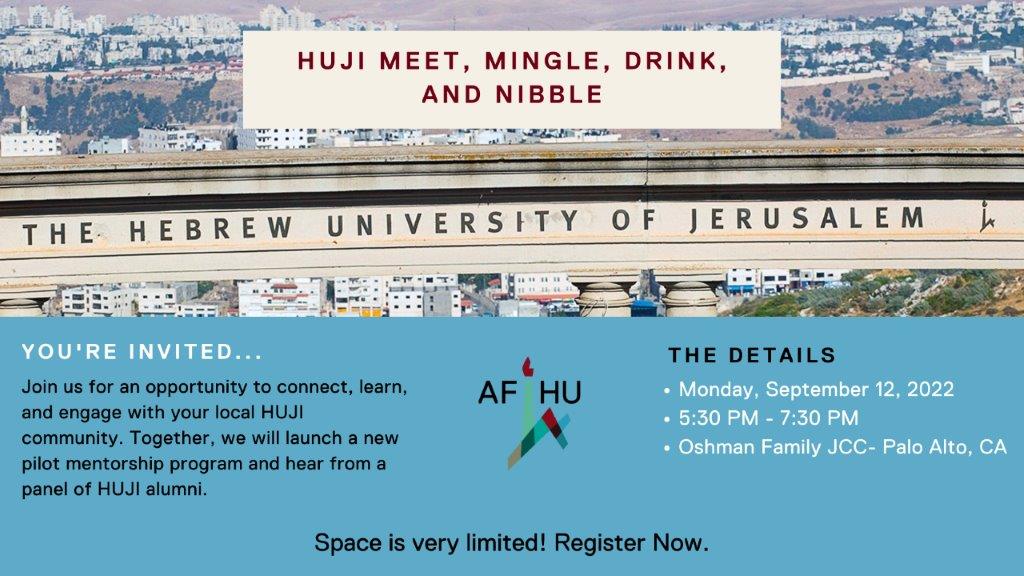 Join us for the opportunity to meet, mingle, and network with your local HUJI community. Together, we will be launching our new pilot mentorship program. You will hear from a panel of HUJI alumni about their experience growing their professional careers in Silicon Valley. Whether you are seeking to grow your career, your business, or your social circle, enjoy some food and drinks with your fellow HUJI alums and learn about our new Jewish Silicon Valley Leaders Program.
Our new pilot program is a 6-month fully sponsored online resource designed to connect you with Hebrew University of Jerusalem alumni and others who can give you advice, information, and support.
Space is very limited!
REGISTER NOW
For questions, please contact Jeremy Benjamin, Executive Director, Pacific Northwest Region at [email protected].