Hebrew University and the IDF: Elite Military Medicine in Israel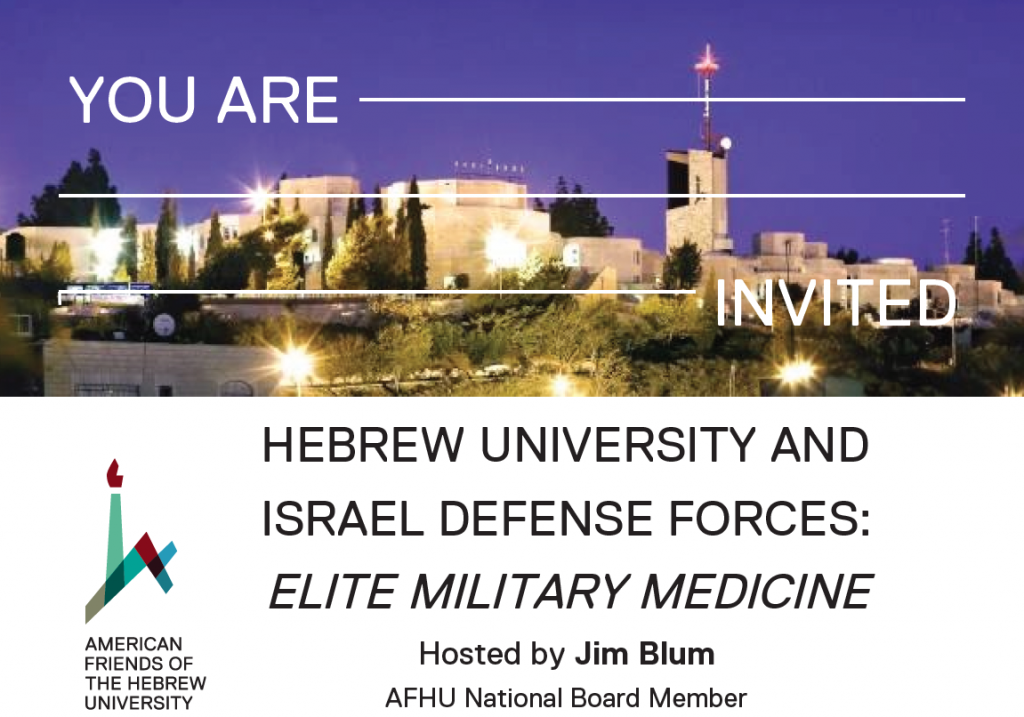 Join us for a nosh and knowledge with Tzameret students currently training at the R. Adams Cowley Shock Trauma Center.
November 18, 2018, 10:30 AM
Baltimore, MD
 In 2009, the IDF partnered with the Hebrew University of Jerusalem to create Tzameret, the country's only elite training program to address the strategic importance of military medicine in saving lives both on the battlefield and in response to homeland terror. Tzameret students receive their medical training at Hebrew University and then serve as physicians in the IDF for five years.
To RSVP, contact Maggie Bolstad [email protected] Address provided upon RSVP.