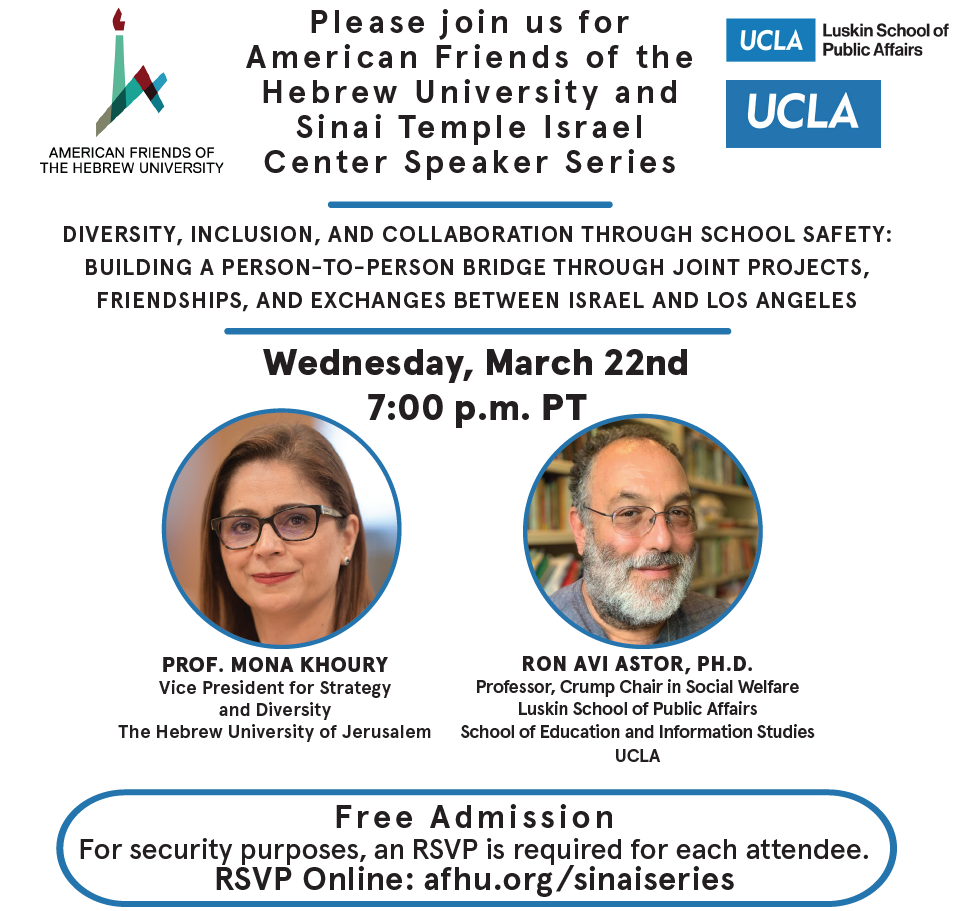 Please join American Friends of the Hebrew University and Sinai Temple Israel Center Speaker Series for a lecture by Professor Mona Khoury, Vice President for Strategy and Diversity at the Hebrew University of Jerusalem, and Professor Ron Avi Astor, Ph.D., Crump Chair in Social Welfare at the Luskin School of Public Affairs at the School of Education and Information Studies at the University of California, Los Angeles.
Who: Professor Mona Khoury & Professor Ron Avi Astor, Ph.D.
When: Wednesday, March 22nd at 7:00 P.M.
Where: Sinai Temple
10400 Wilshire Blvd Los Angeles, CA 90024.
Cost: Admission is free!
Please RSVP below- an RSVP is required for security purposes.
For any questions, please contact the Western Region office at 310.843.3100 or [email protected].