2020 Bel Air Affaire Scholarship Campaign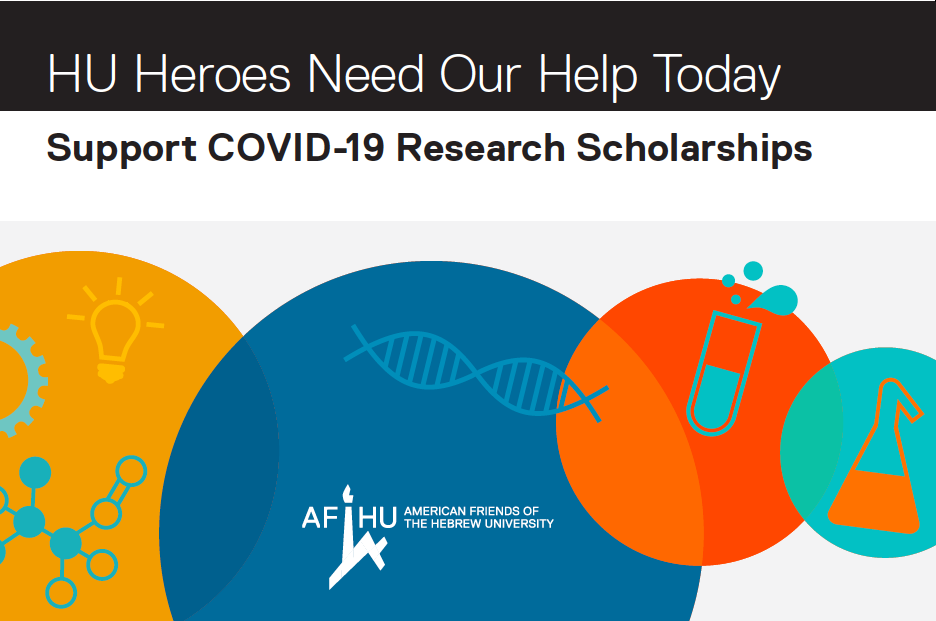 The Hebrew University has mobilized its scientific and medical expertise and resources in the global fight against COVID-19. HU students from a myriad of disciplines are playing an important role in the University's commitment to defeat the coronavirus. These need your help to continue their work to defeat the coronavirus and forestall future pandemics.
In these unprecedented times, we are not able to safely gather together. Consequently, we have canceled this year's Bel Air Affaire, which raises significant funds for scholarships. However, your support for student scholarships is needed now more than ever.
We hope you will join us in a special 2020 Bel Air Affaire campaign: HU Heroes Need Our Help Today – Support COVID-19 Research Scholarships!
Your donation will make it possible for HU to turn research into solutions, conquering the pandemic, and saving lives worldwide.