Spotlights:
Sarah Siegel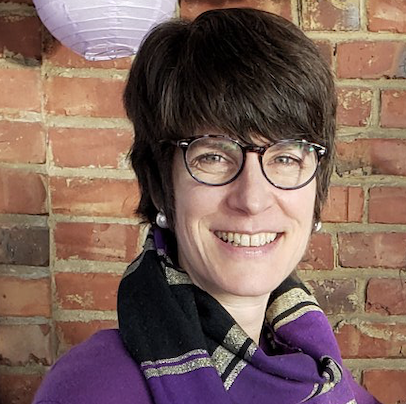 When you meet Sarah Siegel, even virtually, you immediately feel her enthusiasm for the Hebrew University of Jerusalem (HU). Her excitement penetrates the screen as she shares how a year at HU changed her life.
Studying at HU always intrigued Sarah. Her mother of blessed memory studied at the university in 1950, and while growing up, Sarah remembers hearing her mother's stories of her time in Jerusalem.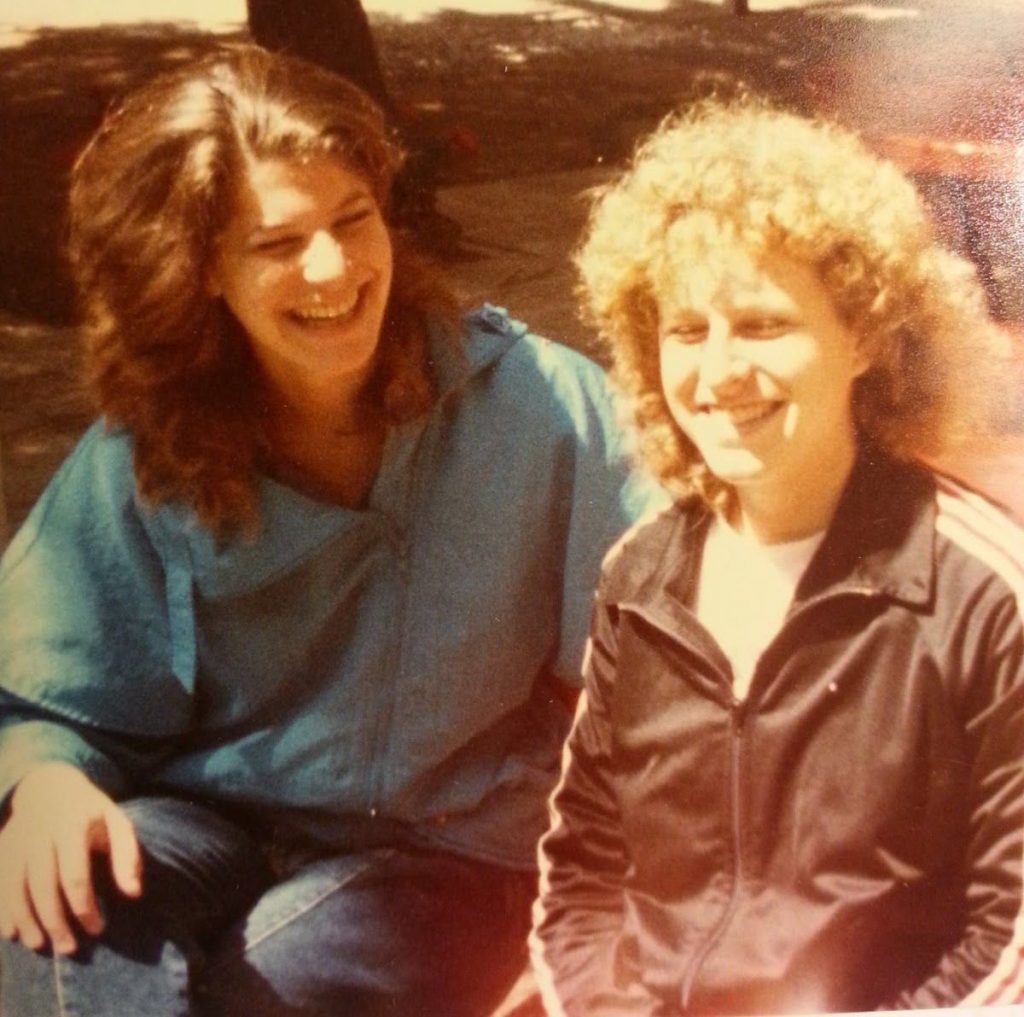 Sarah gained a her own affinity for Israel through visits to the country as a child and teen to see her father's (z"l) family, a number of whom had made aliyah in 1947. Spending the year at HU cemented her adoration.
In July 1985, Sarah set off for the most memorable experience of her life. Even on her way from the airport to Hebrew University, Sarah knew, "It was the start of the most marvelous year." Her time in Israel allowed her to explore and discover the person she would become. At age 20, she was considering life as an observant Jew while trying to define her sexual orientation. Going to Shabbat dinners with her friend Cathy Milch provided the chance to engage in dialogue about Judaism. Being at HU also encouraged Sarah to partake in an HU-sponsored Sea to Sea hike (from the Mediterranean Sea to the Sea of Galilee) and to taste strong Turkish coffee, once. As Sarah recalls, I also learned life skills and thought if I can survive here in a foreign country, why not move to Chicago after I graduate from Ann Arbor, even though I don't have any family or know anybody there? The year abroad at Hebrew U. really provided me with a lot of self-confidence."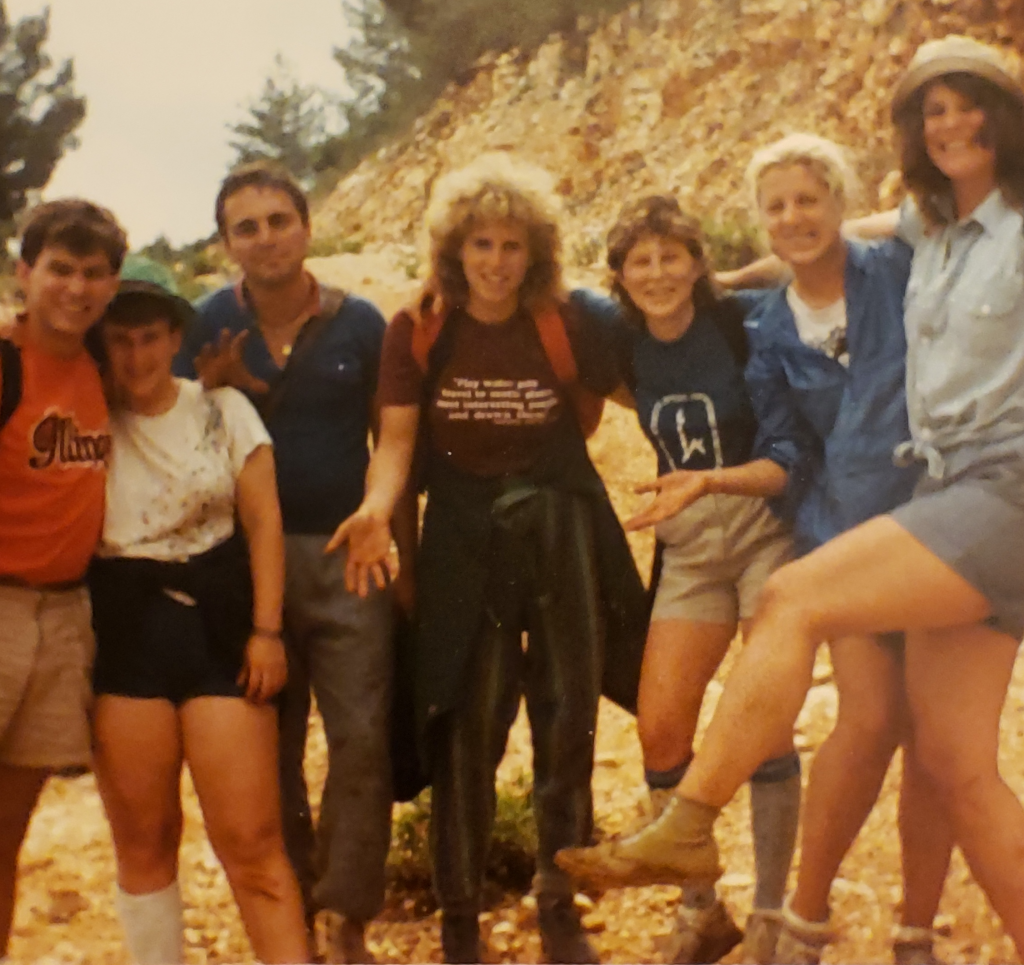 Learning at Hebrew University had left such an impression on Sarah's mother that Sarah remembers how her mother, who wasn't fluent in Hebrew, "wanted her children someday to be able to study in Hebrew at HU. My mom's hope was inspired by her needing to take the English, rather than the Hebrew version of a class with Martin Buber."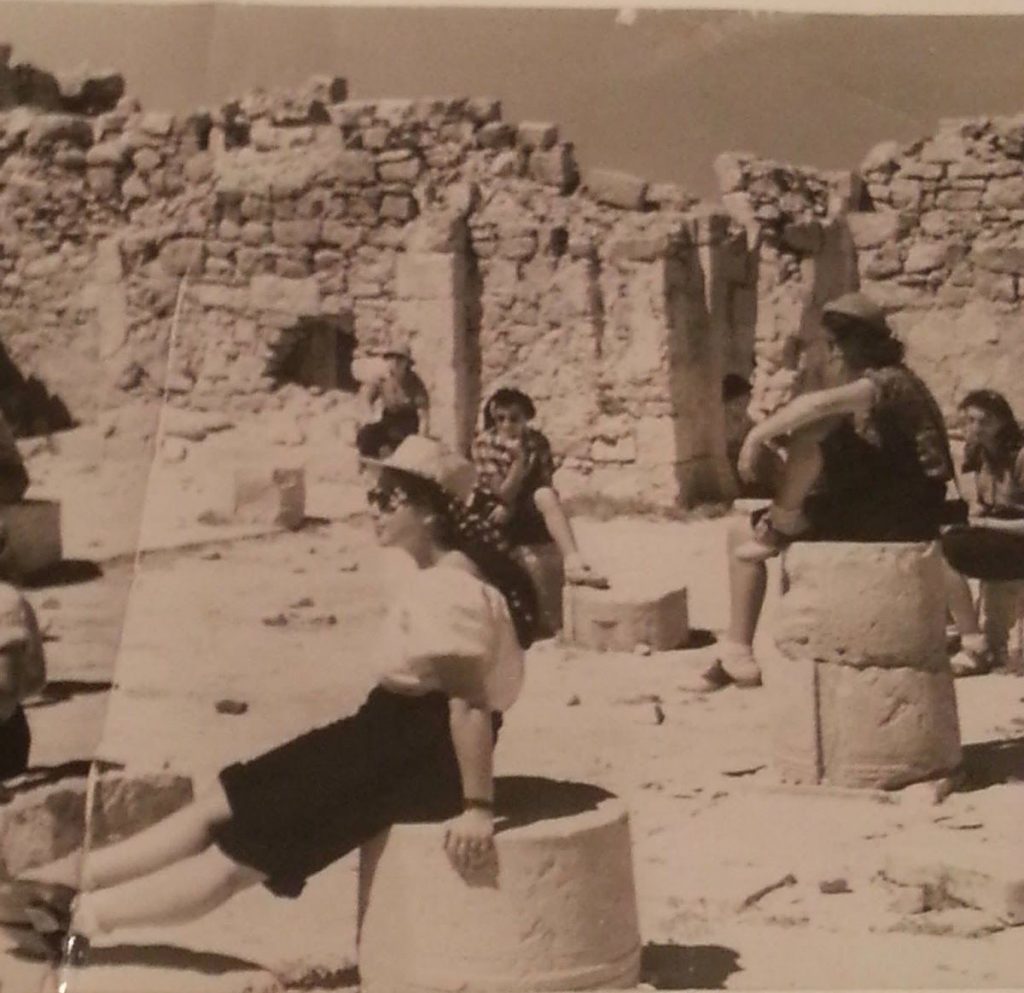 Having attended a Jewish Day School and taken Hebrew in college, Sarah found Hebrew University's Ulpan challenging even so. Ultimately, the program enabled her to fulfill her mother's wish: Sarah took several classes in Hebrew. A Comparative Literature major, Sarah loved studying Hebrew short stories with native Hebrew speakers and fondly remembers an English Department class, "Jerusalem in Literature." "We read Mark Twain's Innocents Abroad and William Blake's poetry, and viewed his artwork. I get emotional just thinking about it. Blake was a beautiful pick." While at HU, Sarah also joined the editorial committee of the English Department's literary magazine at the time, "Omphalos."
Sarah claims she wasn't a top student while at HU, not being a native Hebrew speaker and being busy, cementing her identity. She spoke of failed romances with men and unrequited crushes on women that distracted her from her studies, but now understands that it was all part of the experience. Despite language and love struggles, Sarah's time at HU enabled her to determine her senior thesis topic, featuring four Israeli and American authors Amos Oz, Shulamith Haraven, Flannery O'Connor, and Ann Beattie. HU's library had ample materials permitting Sarah to research them. A year later, she would graduate from the University of Michigan (UM) with High Honors based on the quality of her honors thesis, and open about her lesbian identity.
Sarah's connection to Hebrew University has continued throughout the years. She remains in touch with dear friends who attended HU with her and, in 2002, she joined an alumni trip to the university with her mother. The trip enabled Sarah and her mother to experience HU together as students.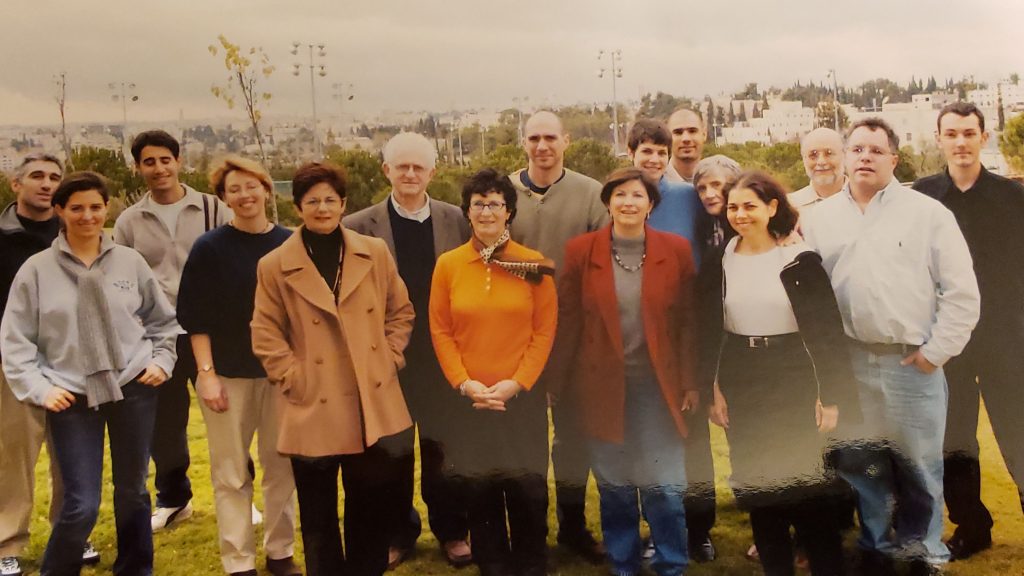 The pair learned from honeybee researchers at the Robert H. Smith Faculty of Agriculture, Food, and Environment, met IDF students in elite programs, and saw lectures on myriad topics from leading faculty. The trip further deepened Sarah's love for the university.
While Sarah is a proud alumna of UM, she feels a stronger emotional relationship with Hebrew University. Earlier this year, Sarah and her wife Pat Hewitt, both of whom are actively Jewish, donated to support LGBTQ student scholarships at HU. They said they felt compelled to give to HU because, "We care about Israel….And at Hebrew U., for Sarah, everything was so vivid and poignant."
Sarah further explained, "Students of any nationality ought to be rewarded at Hebrew U. for being openly lesbian, gay, bisexual, transgender, or queer. Students should just be able to focus on their studies. As a college student, I didn't have a lot of money and I want these students not to have worry about money for tuition."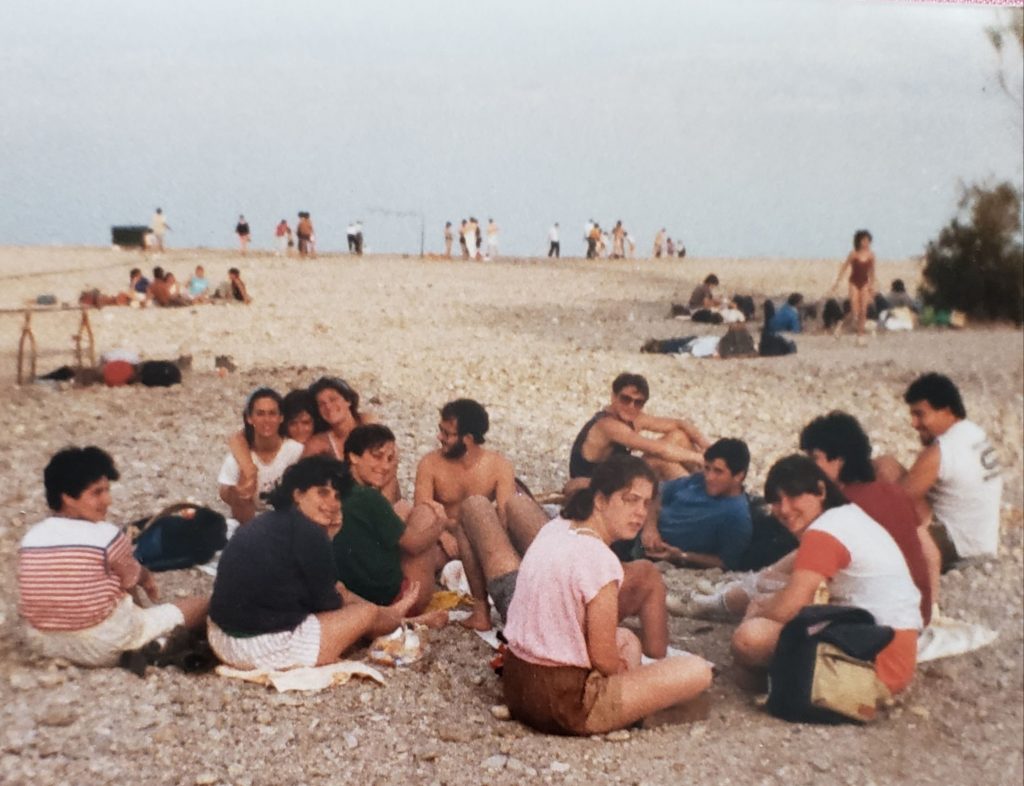 Giving to Hebrew University provided Sarah and her wife Pat the unique opportunity to support a meaningful cause at a beloved institution. Reflecting on the "most memorable year of my life," Sarah also encourages college students to study abroad at Hebrew University to have a marvelous experience, too.
Sarah recently retired from IBM as the manager of Learning Design, where she led a team that designs courses to help IBM employees gain skills in Leadership Development, Diversity & Inclusion and more. One course Sarah is particularly proud of focused on global religion and culture. As she explained, "We [at IBM] were the first corporation to develop digital learning on the topic. Perhaps HU in Jerusalem was somewhere in my mind inspiring me. I wanted to ensure that IBM fostered an environment where everyone could be proud and comfortable with who they are. The knowledge that this program and the others we designed are experienced by up to 350,000 IBMers around the world is really powerful."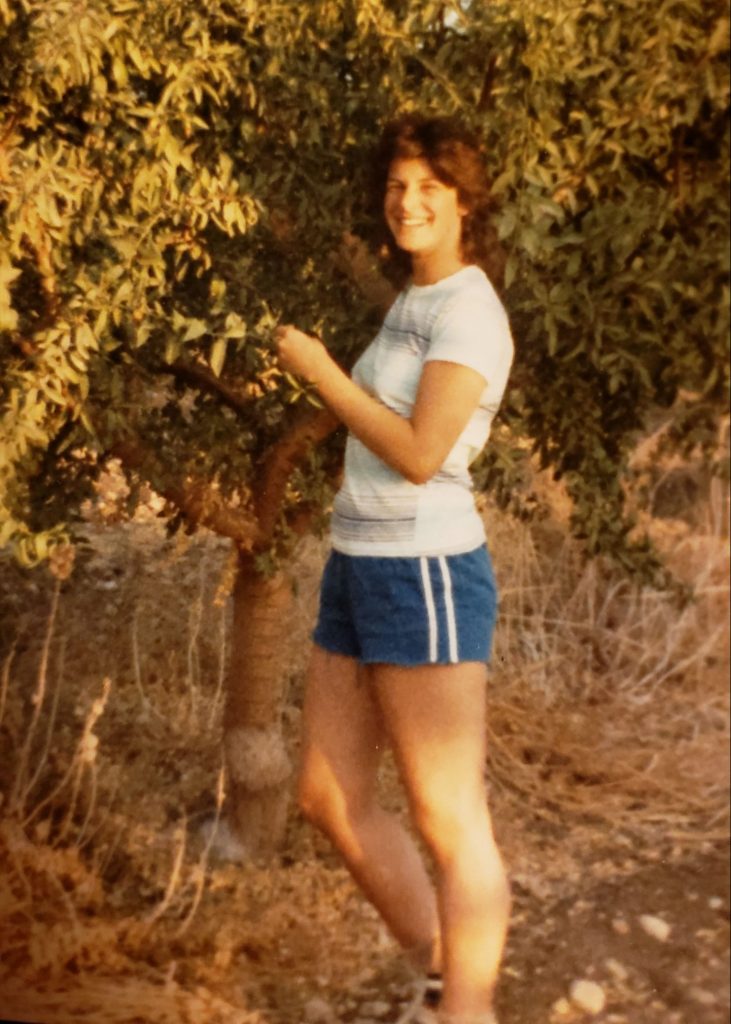 Sarah looks forward to helping global HU students succeed, too: "We are committed to future generations' opportunities for academic- and self-discovery at Hebrew University, just like my alumna mom was committed to my experience. This is my wife Pat's & my version of l'dor vador [from generation to generation]."