Spotlights:
Steven Rosenberg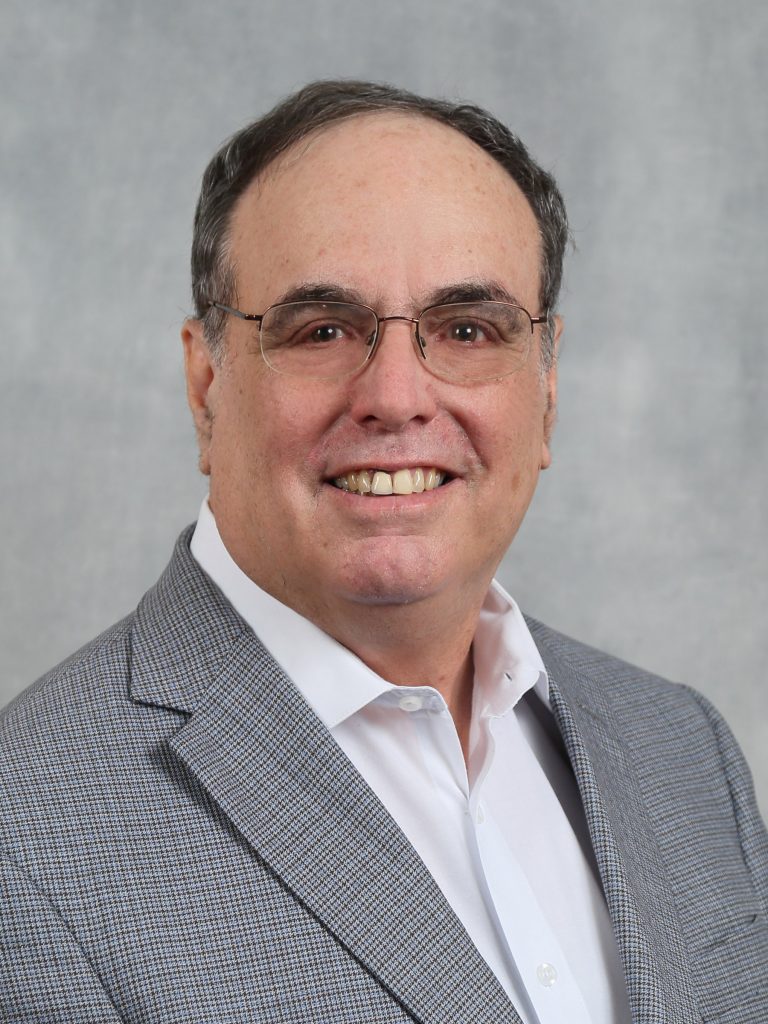 At the beginning of 2020, Steven Rosenberg visited his first granddaughter, Bracha Maayan, in Israel.
In a way, Steven's most recent journey to Israel really started when he attended the Hebrew University of Jerusalem for the 1971-1972 academic year.
Steven grew up in a Reform home in Peoria, Illinois. His parents were from small Midwestern towns, far from traditional Jewish centers. However, Peoria was the home of Sam Rothberg, who was head of Israeli Bonds and chairman of the Board of Directors of Hebrew University.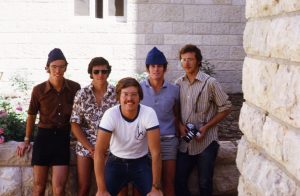 Steven had just finished his freshman year at the University of Missouri in Columbia and was interested in traveling. Although his grandparents were Zionists, he had no relatives or other connections to Israel. With Mr. Rothberg's help, Steven enrolled in Hebrew University's One-Year Program for 1971-1972, which was the first year that Mount Scopus was opened for classes after the Six-Day War.
Steven, now 68, looks back at that year and appreciates how much it influenced the trajectory of his life.
The Mount Scopus campus Steven remembers was one of constant construction and mud. He was assigned to a room in the then-new Resnick dorms. Although he had finished ulpan, Steven's Hebrew consisted of asking how to get places and the time. He recalled, "I could ask the questions, but the answers puzzled me." Soon, new friends helped him overcome this hurdle.
Israeli students on the dorm floor adopted him and treated him like a younger brother. Steven said "the Israelis were older and more serious than the U.S. students I knew. These Israeli friends had already served in the IDF during the War of Attrition and were combat veterans who valued the opportunity to get a college education."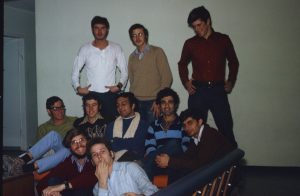 On his floor, he became close friends with three Israelis – Nahum Itzovitch, Herzl Avigdor, and Ya'ir Assenheim, as well as an American, Will Hartfelder, who was studying Hebrew to help in his pursuit of a Lutheran divinity degree.
The three Israeli friends invited Steven to their homes to meet their families. Herzl's parents were from Iran, while Nahum's father was a Holocaust survivor. Nahum and Ya'ir lived on moshavim. Steven marveled, "I got to see the miracle of Jews from around the world in Israel in a way that left a deep impression."
Soon after Steven finished the One-Year program, the massacre at the Munich Olympics occurred. During his senior year in college at the University of Illinois, the Yom Kippur War broke out. Both events further strengthened his desire to return to Israel.
Although Steven wanted to leave school and join the IDF, Will counseled him to wait and to go when he could take the place of someone who did not return. That place turned out to be Will's roommate, Yossi Orlach z'l, a pre-med student, was killed in the war. After graduating from the University of Illinois, Steven made Aliyah.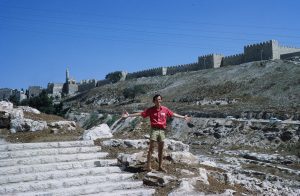 He lived on a kibbutz and found an apartment in Jerusalem before joining the army in 1976. Herzl suggested that he should join the IDF when he felt it was a "z'cuyot" (right) and not a "hova" (obligation), while Nahum advised him to stay away from tanks.
In addition to serving the country, Steven thought joining the army would give him an opportunity to meet the cute female Israeli soldiers that he'd seen throughout the country. He served 18-months in an artillery unit that was one of the first groups into Lebanon in 1978. To his chagrin, there were no female soldiers where he served.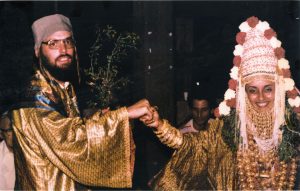 After finishing the army, he found a job as a copy editor with the Jerusalem Post. He soon met his future wife, Bracha Zabib, while on a hike from Jerusalem to Solomon's Pools, where Efrat is today.
Bracha was studying for her master's degree in biochemistry from Hebrew University, which she received in 1979.
After marrying in Herzliya in 1980, Steven and Bracha went to America with the intention of coming back to Israel. Instead, as they settled down in Raleigh, North Carolina, and had two children – Rachel and Daniel.
Daniel followed in his father's footsteps and decided to study in Israel. He graduated from IDC in Herzilya in 2010. He also became a Lone Soldier in the IDF, serving in a Nahal combat unit. After finishing his service, Daniel came back to Raleigh to help his mother, who had ovarian cancer. After Bracha passed away in 2013, Daniel returned to Israel.
Daniel met his wife, Margalit Mizrachi, back in Israel and they married in 2019. Their daughter, Bracha Maayan, was born in January 2020 and was named after her grandmother.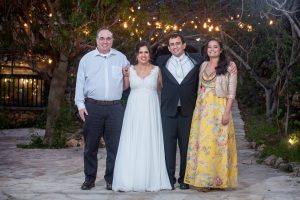 During Israel's 70th Independence Day celebration in 2018, Steven looked up his HU friends. During his search, Will told Steven his friend Ya'ir had been murdered by a terrorist in 2001.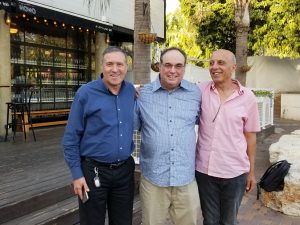 On his next visit to Israel, Steven reunited with Herzl and Nahum and they called Will. It was as if the years had melted away and the four caught up. Will is now retired as head pastor of a church near Columbus, Ohio. Herzl retired from the Ministry of Agriculture, while Nahum has a high position in the Israeli government and is a trustee with Hebrew University. During that visit, Steven also went to visit Ya'ir's widow, Daliya.
Steven felt honored and privileged that his friends received him so warmly. It made him realize how instrumental they had been in shaping his life. If Nahum, Herzl, and Ya'ir had not been so welcoming when he was a naïve student, Steven probably would not have moved to Israel after college. He would not have joined the IDF nor met his wife. The army gave Steven the strength to be an entrepreneur, and his wife gave him two wonderful children. He also would not be so involved in pro-Israel causes or been involved in the Raleigh Chabad synagogue.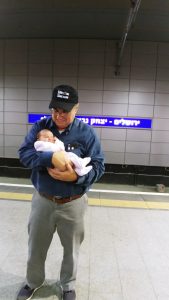 Looking back, Steven realizes that his one year at Hebrew University was by far the most impactful of his life. He feels blessed that he had the opportunity to come to HU.