Spotlights:
Emanuel Rubin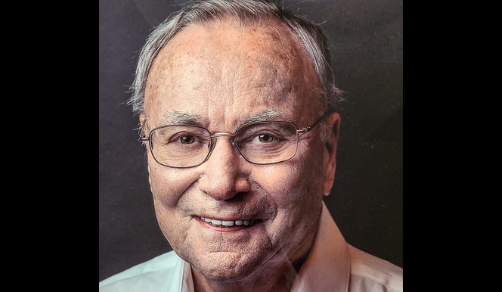 American Friends of the Hebrew University (AFHU) and the Hebrew University of Jerusalem are deeply saddened by the passing of Dr. Emanuel Rubin (z"l) on February 14, 2021.  In early December, the university celebrated the life and achievements of Dr. Rubin with an Honorary Distinguished Member of Faculty Award from the university's School of Medicine. The virtual ceremony took place just a few days shy of Dr. Rubin's 92nd birthday. Born in Brooklyn to immigrant parents, Dr. Rubin was a pathologist noted for his research of cardiomyopathy, liver disease, and tissue injury due to alcohol. He was the editor of Rubin's Pathology, a widely used and respected medical textbook, as well as a longtime American Friend and generous supporter of the Hebrew University.
In addition to the honoree, event participants included Prof. Menahem Ben-Sasson,  Chancellor of the Hebrew University; Prof. Dina Ben-Yehuda, Dean of the School of Medicine; Prof. Yehudit Bergman, Morley Goldblatt Chair for Cancer Research;  Beth Asnien McCoy, Chief Executive Officer of American Friends of the Hebrew University (AFHU); Naomi Mizrahi, Director, North American Desk; Prof. Eli Pikarsky of the Faculty of Medicine at the Hebrew University; and Rachel Sigman, Philadelphia Director in the Northeast Region of AFHU.
"But let's go back in history: the eve of Hanukkah…," so began Prof. Ben-Sasson's recounting of Dr. Rubin's early days in Brooklyn and Atlantic City, followed by his medical studies and rise to prominence as a noted pathologist. Prof. Ben-Yehuda shared insights on the challenges she faces in preparing doctors for a future of artificial intelligence and computational medicine. She highlighted the importance of maintaining a holistic vision in medical research, saying, "If I were to choose a role model for a physician who has a very broad look at a medicine, from the DNA, to the cell, to the organ, to the whole human, I think that you are a very good example."
Prof. Pikarsky followed, with information on his research into the effects of alcohol and liver disease, building on the earlier research of Dr. Rubin and others. "One of the pleasures of being a chair of the department is you get to meet other people that you learned from [in] their books," Prof. Pikarsy said. Later, Prof. Bergman expressed her pride in being the first to hold the Doctor Emanuel Rubin Chair in Medical Sciences as she shared that she, like Dr. Rubin, in the child of Polish immigrants who were determined to succeed in their new homelands.
Dr. Rubin's accomplishments were many. The Hebrew University long benefitted from his skills as a pathologist, and all who knew him benefitted from a life rich in experience and wisdom. As Dr. Rubin shared, "I must say that the course of my career has been following curiosity. That's really what it's all been about." He added, "Develop an area of your own curiosity," then summarized the wisdom he shared with generations of medical students, "I have begun each introductory lecture by telling them, 'we are not here to teach you; we are here to help you learn.'"
We extend our deepest sympathies to his family at this difficult time. May his memory be a blessing.