What growing food in a desert taught us about surviving droughts
3.7.18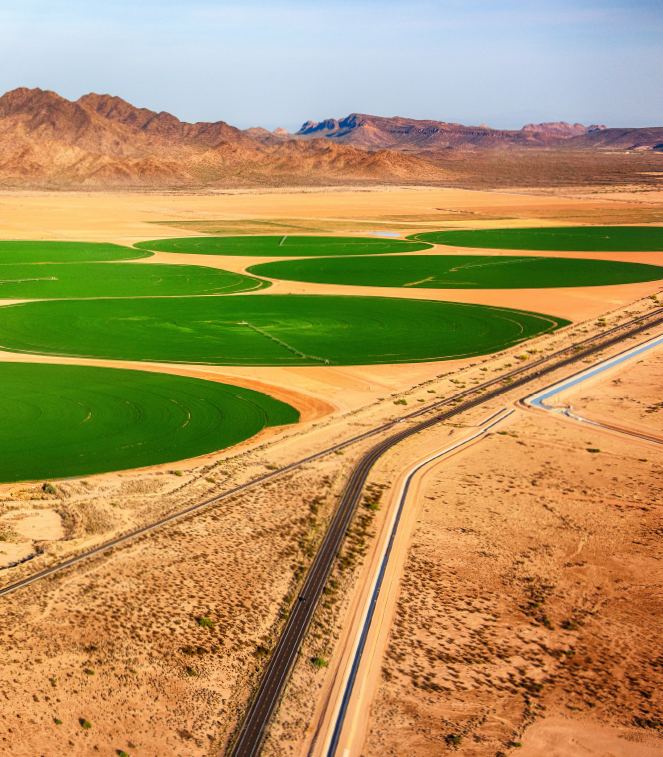 THE CHALLENGES WE'RE WORKING ON
In the 21st century, we must figure out how to feed a global population with less land and more intense droughts.
HOW WE'RE SOLVING THEM
Professor Zvi Peleg and his team from the Hebrew University of Jerusalem crossbred wild wheat with domesticated wheat, creating a more drought-resistant, water-efficient cultivar. Extensive research revealed that the gene pool of wild wheat contains traits that make it more resilient. The new cultivar produced the same yield as modern wheat but required 30% less water.
THE IMPACT OF OUR WORK
This innovation is no small feat as wheat is the most consumed crop in the world. This advancement also holds the potential to be used for growing rice, soy, and maize. The outcome could be the difference between food shortages and food security for future generations.
This is just one example of the work you fund when you donate to American Friends of the Hebrew University.
ABOUT AFHU
Founded in 1925, AFHU is a national, not-for-profit 501(c)(3) organization, headquartered in New York City. We connect the passions of Americans to the talent at the Hebrew University of Jerusalem, one of the world's most distinguished academic and research institutions. Collectively, its students, faculty, and alumni have won eight Nobel Prizes, developed treatments for diseases, and ignited innovation that has led to more than 8,900 patents.
Discover how you can help advance knowledge in humanity, technology, medicine, cybersecurity, and more at the Hebrew University of Jerusalem.