When you first meet Dr. Aviva Barzel, you immediately notice her warmth and her gregarious demeanor. It's easy to see how she captivated students for over 50 years, dedicating her life to promoting Hebrew literature and culture.
Born and raised in Tel Aviv, Israel, Aviva always knew she wanted to attend university. In 1946, after graduating high school, she completed her service year at the Kedma kibbutz, a "shnat sherut," which pre-dated mandatory army service in Israel. After Aviva's service year, the Kedma community asked whether she would like to attend Hebrew University of Jerusalem (HU) to become a teacher, with the stipulation that she would return to the kibbutz to teach. Although she declined the kibbutz's offer, Aviva still wanted to attend HU.
In 1947, Aviva began her studies at Hebrew University, which was then still situated in its original location on Mount Scopus. Once the War of Independence began in 1948, Aviva also became a member of the Haganah, stationed in Jerusalem.
In the Haganah, she served mainly as a guard. Responsible for patrolling an area, she recalled a valuable lesson, "My superior found a place that could look over the valley, with a stone wall I could use as protection. He said, 'If you see something, throw the grenade and duck.' I was naturally nervous. My attention was concentrated on one section when suddenly, I felt a cold hand on my neck. I thought, that's it. But it was my commander, smiling at me. He said, 'Aviva, danger can come from multiple places. Don't just look at one place.' Well, I learned my lesson."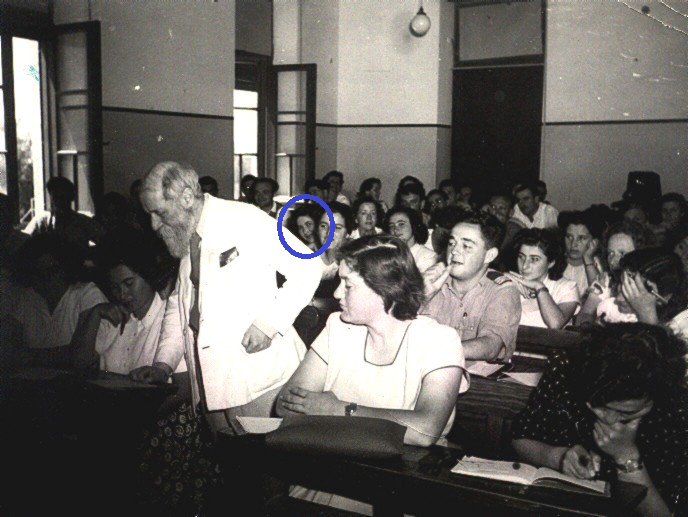 The Hebrew University did not close despite the war. Since Mount Scopus fell outside Israeli control in 1948, HU was forced to relocate to other parts of Jerusalem. Aviva remembered, "Even during the war, when there were battles all around, we went. The professors were there and whoever wasn't fighting came. The university was continuing the "embers of culture"."
Aviva relished the opportunity to study with great professors, including Joseph Klausner, Shimon Halkin, and Hayyim Schirmann. She appreciated learning the various methods of teaching Hebrew from their different perspectives. Aviva also enjoyed learning from Martin Buber, the renowned philosopher and a founder of Hebrew University. She reminisced how, unlike other professors, Buber would walk among the students during class, rather than simply lecture from the front of the classroom.
Having teachers with diverse viewpoints was a very enriching experience for Aviva. It greatly influenced her life and how she approaches decisions, always examining a variety of perspectives.
In addition to Hebrew literature, Aviva also studied Arabic at HU. She believed that learning the language would help her better understand Medieval Jewish literature, which was influenced by Arabic literature. Studying Arabic turned out to have more than just academic benefits – it was in that class where Aviva met her husband, Uri.
After she finished studying Hebrew literature, Aviva considered getting her doctoral degree with Professor Halkin. However, Uri changed his major from Islamic studies to medicine and because there was no medical school in Israel at the time, Uri applied and was accepted to medical school at Columbia University. The couple moved to New York and married in November 1952.
Both Uri and Aviva received scholarships at Columbia–Uri to attend medical school and Aviva to study educational administration. Aviva received a master's degree in Educational Administration from Teachers College. The couple had their first child, Dari, when Uri was still a medical student, followed by Eyal and Ronen. While the scholarships covered most expenses, Aviva still needed to work for additional income, so she taught at Hebrew schools and later at the Jewish Theological Seminary several times a week.
As their children grew older, Aviva went back to school to receive her doctoral degree in Hebrew Literature from the Jewish Theological Seminary. She also wrote for the periodical Hadoar, interviewing Israeli writers and professors. Keeping a connection with Israel was incredibly important to Aviva. She feels that the better a person knows a language, the more able they are to understand the culture associated with that language. Aviva has carried this message with her throughout her career, helping to popularize the Hebrew language.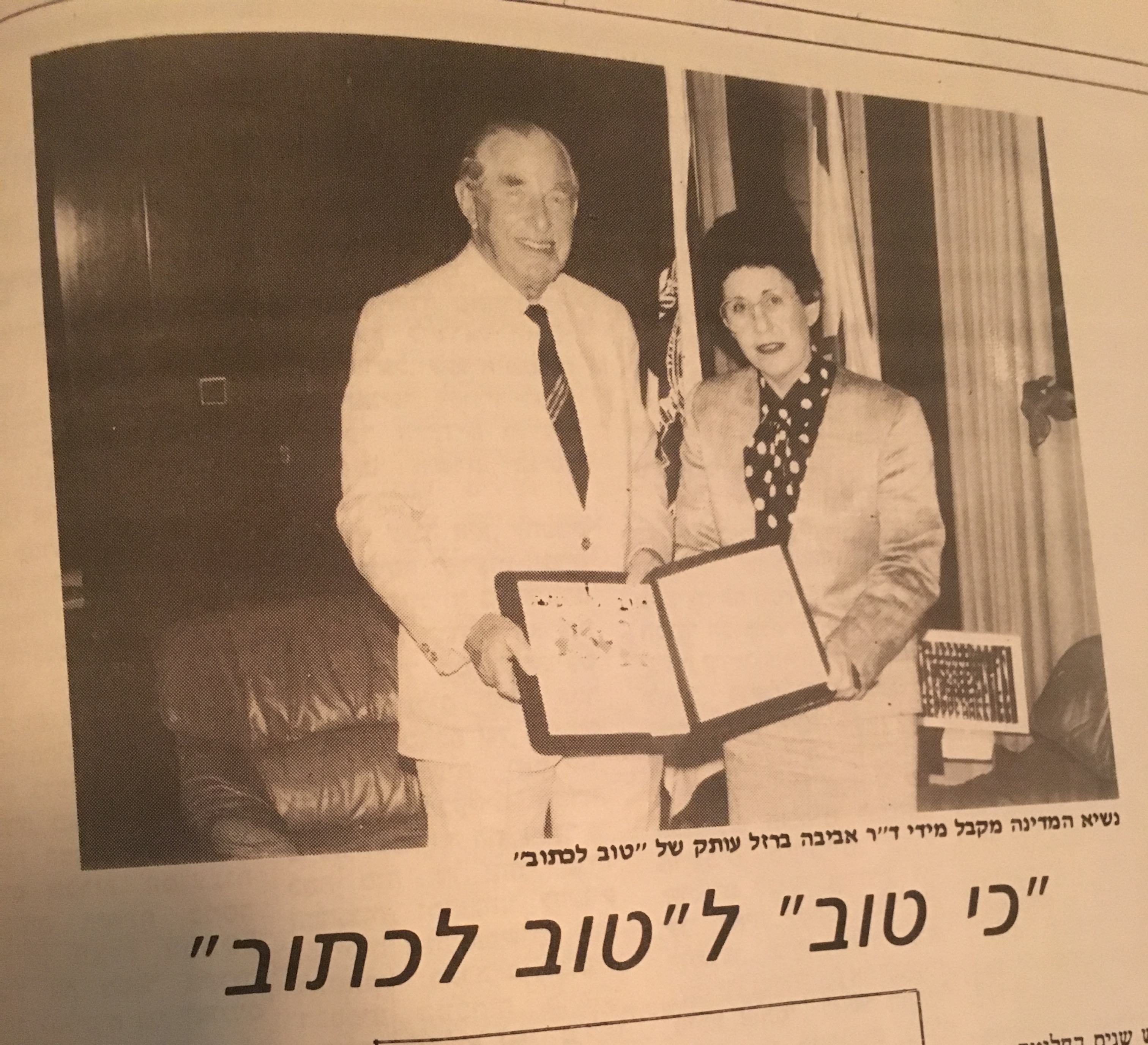 In addition to teaching, Aviva served on the Board of the Histadruth Ivrith, the organization whose aim was to promote the Hebrew language and culture and to popularize spoken Hebrew among both adults and children. After several years on Histadruth's board, she was asked to assume the role of its Chief Executive Officer.
Aviva's outreach to children was particularly innovative. As CEO of the Histadruth, she launched a program which annually collected and published stories in Hebrew written by children throughout the U.S. and some foreign countries. Titled "Tov Lichtov," meaning "Fun to Write," the publication continued for over 18 years.
Throughout her career Aviva also maintained her academic connections. She taught at Lehman College, the Jewish Theological Seminary, and Touro College. Aviva served as an adjunct professor at Yeshiva University (YU) and remained there long beyond her term at the Histadruth, teaching until the age of 79.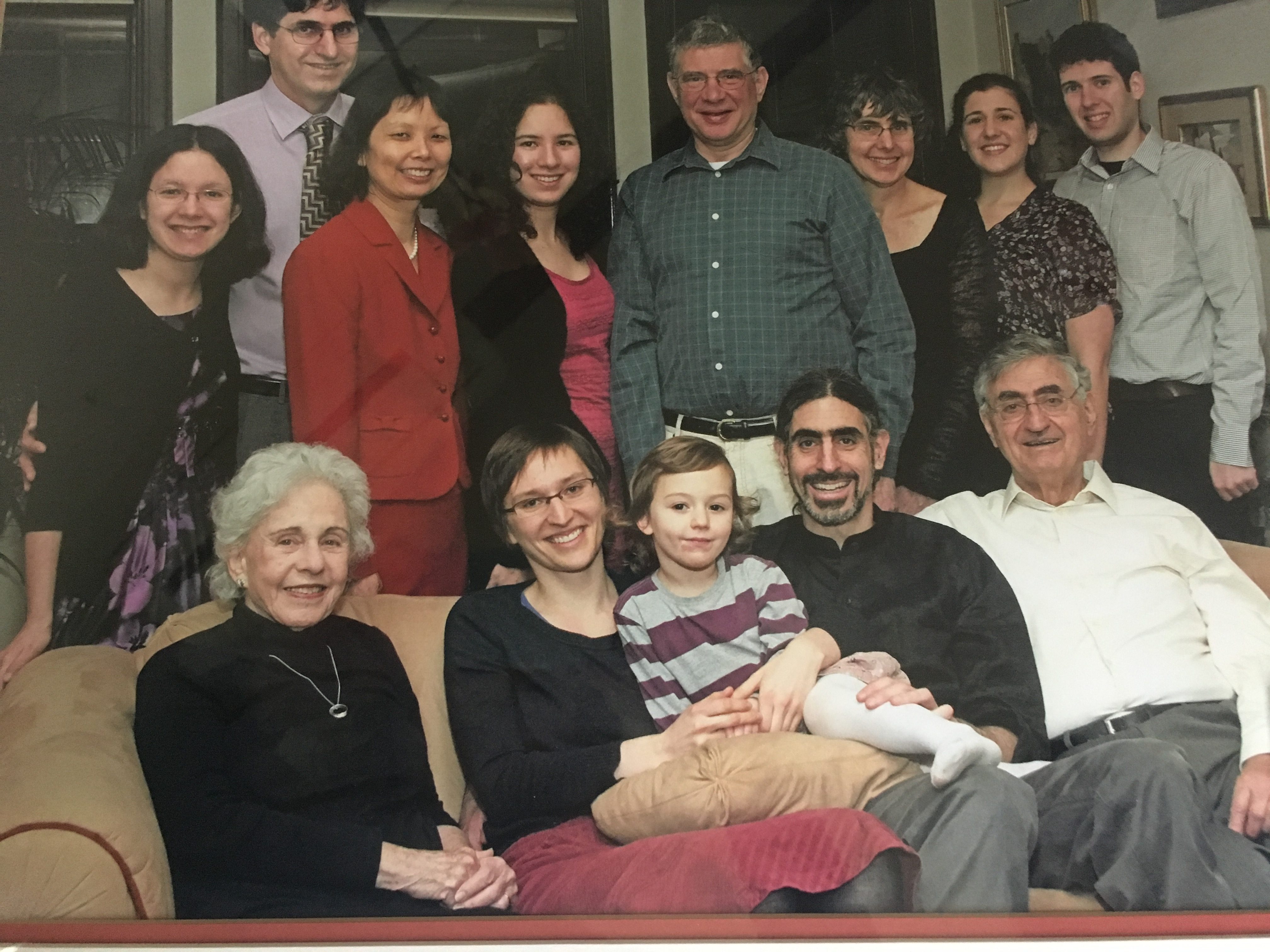 Aviva reminisced, "The moments that I received reactions to the literature beyond just the academic always brought me great joy. There were many moments like that." A favorite one was when a YU student told Aviva she loved a Hebrew poem they had discussed so much that she was going to write music for it. Another time, Aviva noticed a student swaying her body and arms while listening to a poem in class. The student explained later that she was a choreographer and the poem lent itself to movement. Aviva recalled, "These are beautiful memories."
In addition to sharing her love of Hebrew language and culture throughout her career, Aviva recently established a scholarship fund at the Hebrew University for students to study Hebrew Literature. Aviva's gift ensures that her passion for the Hebrew language and culture will continue to blossom in others for generations to come.