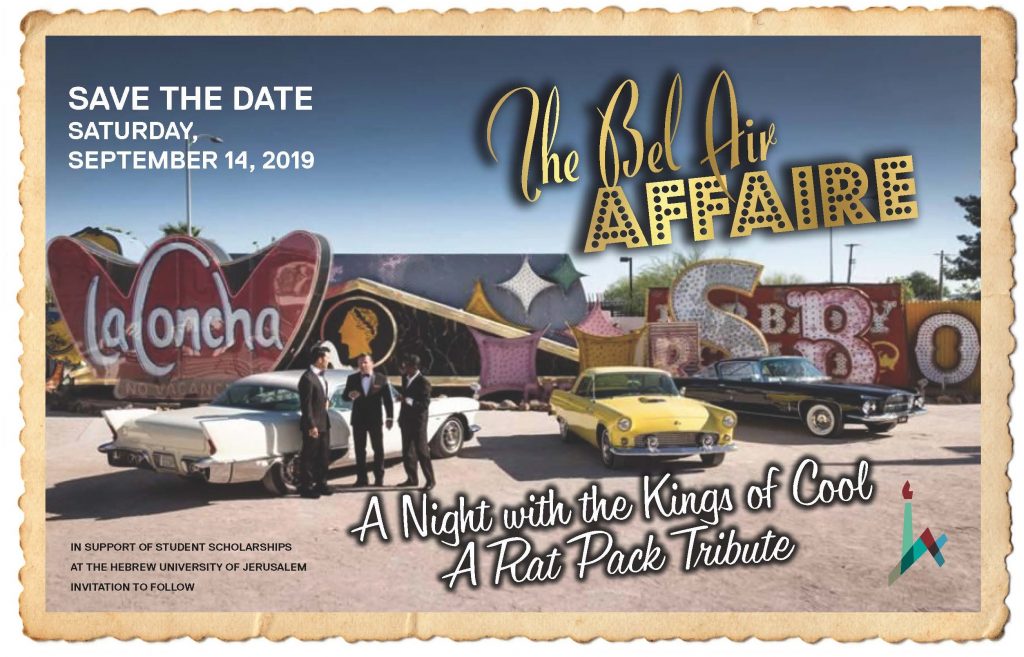 Join us on Saturday, September 14 for the 11th annual Bel Air Affaire. Since 2008 this exclusive evening has raised nearly $8 million for scholarships for deserving and disadvantaged students to attend Israel's premier institution, the Hebrew University of Jerusalem. Southern California's most prominent elite are typically treated to pleasures for the senses, a gourmet meal, and extraordinary and unique entertainment. It's always a glorious night of indulgence and escape at the Affaire when you come to Bel Air!
We hope you will attend and celebrate AFHU and our 2019 Humanitarian Torch of Learning Award Honorees Phyllis and Lloyd Berkett (z"l). The greater your contribution, the more students you support.
For more information, please contact AFHU's Western Region at [email protected] or 310.843.3100.