Jerold S. Solovy Torch of Learning Award Dinner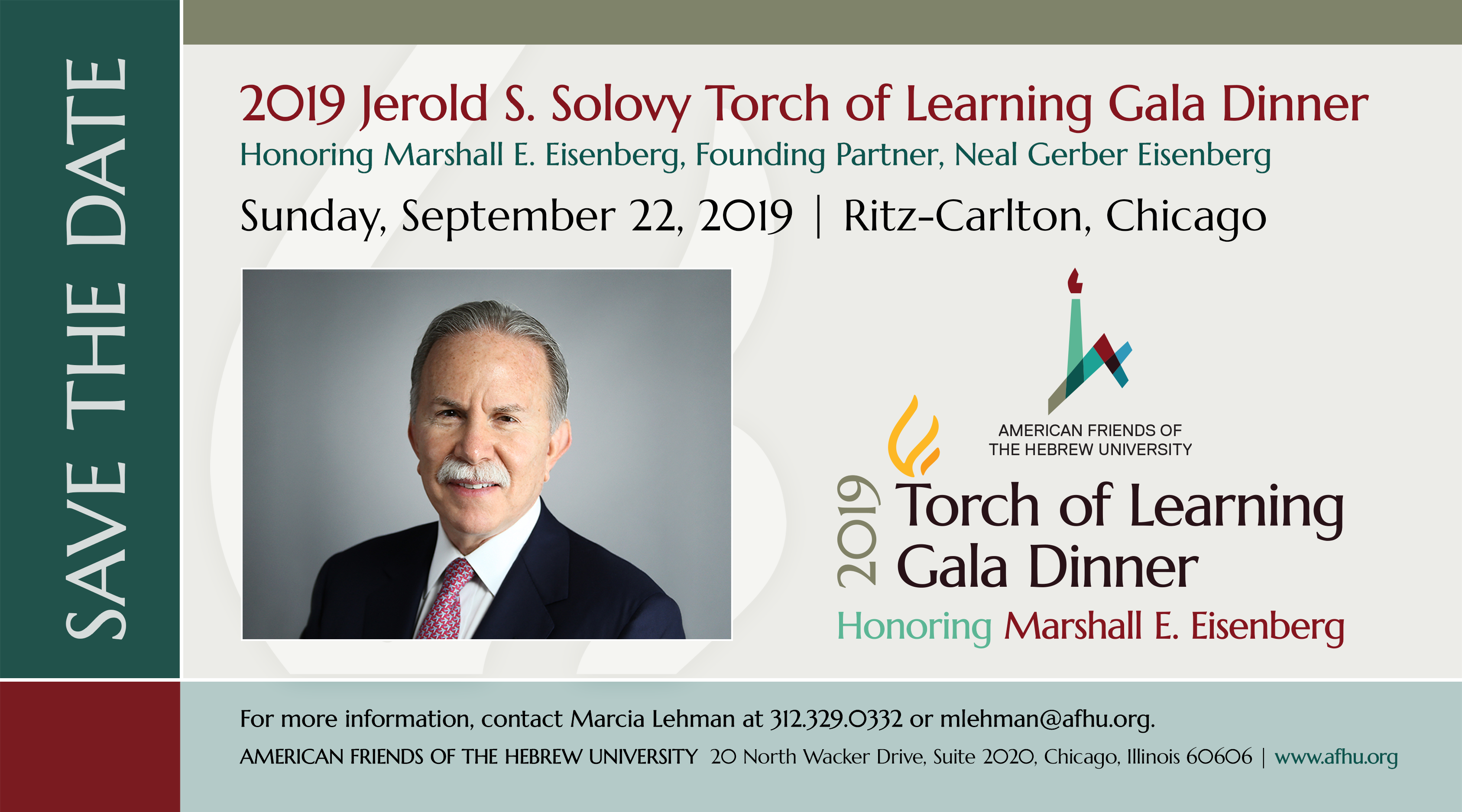 The 2019 Jerold S. Solovy Torch of Learning Awardee is Marshall E. Eisenberg. Mr. Eisenberg is a founding partner of Neal Gerber Eisenberg and strategic advisor for diverse clients with substantial business and personal interests worldwide. He manages a broad range of complex transactions and strategies for corporate and individual clients, including mergers and acquisitions, estate planning, federal, state, and international tax controversies, and venture capital transactions.
Marshall is also highly regarded for his business acumen. He serves as a member of the board of directors for Sally Beauty Holdings (NYSE) and many private companies. He frequently serves as trustee for many families. In addition to his Torch of Learning Award, Marshall has been named one of The Best Lawyers in America by his peers for 29 years. Marshall has been a speaker at the University of Chicago Tax Conference and received the American Jewish Committee's Judge Learned Hand Award, recognizing his outstanding leadership in the legal profession and the community.
The evening's keynote speaker is Dan Meridor, Chairman of the Board of Trustees of the Harry S. Truman Research Institute for the Advancement of Peace and President of the Israel Council on Foreign Relations. Mr. Meridor served as Deputy Prime Minister and Minister of Intelligence and Atomic Energy (2009-2013), Minister of Finance, Chairman of Foreign Affairs and Defense, and Minister of Justice, STATE OF ISRAEL
Dietary laws observed. Deadline for Dinner Committee Members is June 28, 2019.
If you are unable to attend the event but would like to make a tax-deductible contribution, click here.
American Friends of the Hebrew University (AFHU) is a Section 501(c)(3) tax-exempt entity; to the extent that you support AFHU's mission through a charitable contribution, you may be entitled to a tax deduction. Please note that $160 per person for the 2019 TOL Dinner is not tax deductible as a charitable contribution. Please consult your tax advisor to determine whether that cost may be deductible under another provision of the Internal Revenue Code. You may not use a donor advised fund, a charitable IRA, or appreciated securities to purchase your registration fee.