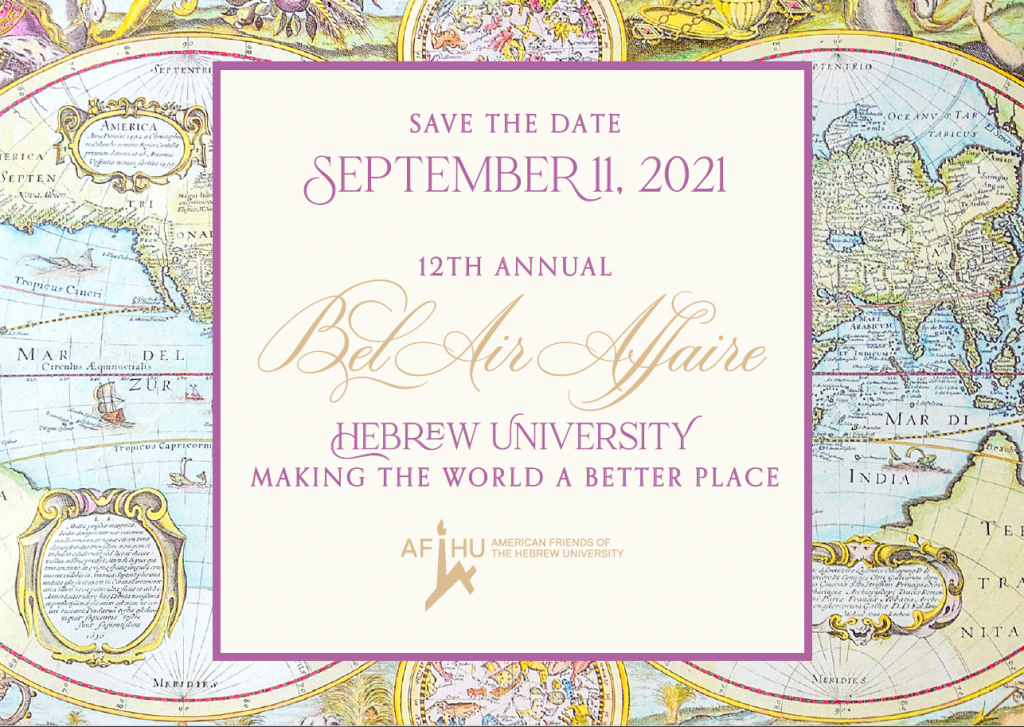 Thousands of outstanding and deserving B.A., M.A., and Ph.D. students at the Hebrew University of Jerusalem are in need of scholarships. We hope you will attend and celebrate AFHU and our 2021 Humanitarian Torch of Learning Award Honorees Steve Frankel and Dan Ricketts. The greater your contribution, the more students you support.
TRIBUTE SPECIFICATIONS – ADS ARE DUE BY AUGUST 9
Full Page: 4.5 x 7.5 (WxH); Half Page: 4.5 x 3.5 (WxH). Please supply a high-resolution PDF to [email protected]. Ads may be designed for you, please email the above address or call 310.843.3100 with your message.
Payment made to American Friends of the Hebrew University (a Section 501(c)(3) tax-exempt entity) may be deductible for tax purposes to the extent provided by law. The IRS does not permit the non-tax deductible portion of your payment, which is $350 per person, to be paid from a donor-advised fund, charitable IRA, or appreciated securities.