Spotlights:
Nikolaj Wolfson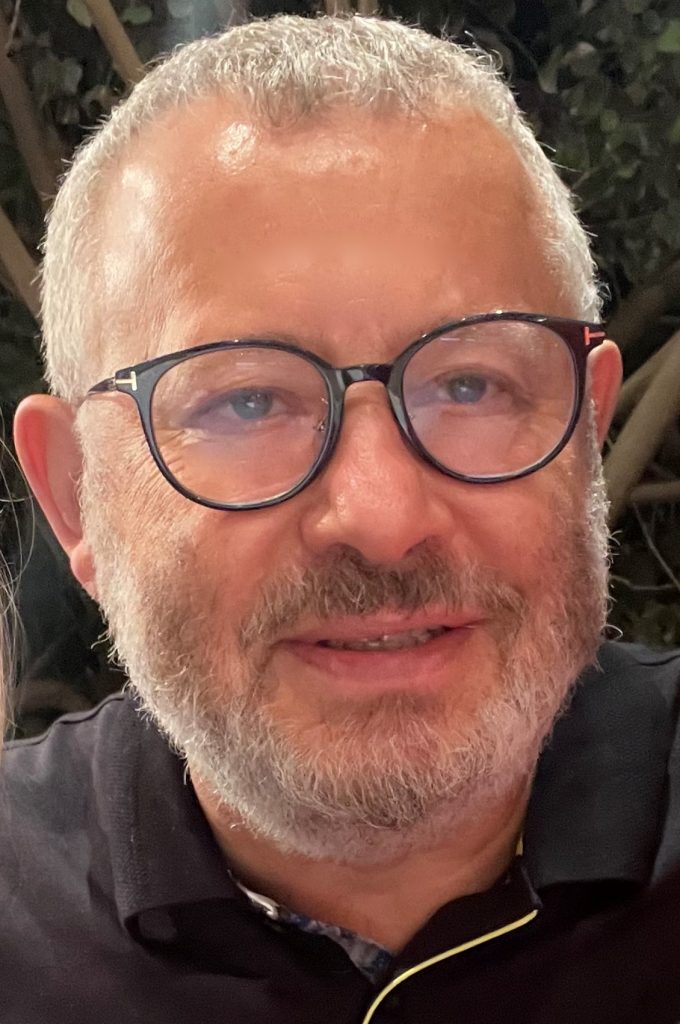 Nikolaj Wolfson, MD, FRCSC, FACS, Major (Res.) IDF, is a Hebrew University of Jerusalem alumnus and studied in HU's Mechina language program when he immigrated to Israel from Russia in 1976.
In May 2021, Nik traveled to Israel immediately when the country lifted its COVID-19 restrictions and allowed international travel to resume at the time. He shared his experience during the visit below.
The remarkable Israeli health care system had just proven itself among the best in the world thanks to a coordinated effort across every sector. The government under the leadership of Benjamin Netanyahu, the Ministry of Health under the leadership of my dear friend Yuli Edelstein, the IDF Medical Corps under the command of Surgeon General Professor Elon Glasberg, and even the Mossad, Israeli's secret service, all joined together to tackle the pandemic. When Israel is under threat, I see its citizens and institutions unite.
Unfortunately, as COVID got under control, a new conflict between Palestinians and Israelis spun out of control. Clashes between Jews and Arabs were escalating just as I arrived. That first evening, my Israeli friends and I were at a restaurant in a suburb of Tel Aviv when suddenly rocket explosions forced all 150 people in the restaurant into a shelter. I hope none of you ever have this unique experience.  At that same moment just a few miles away, another rocket killed an Israeli citizen.
Israel's response to the rocket launches, Operation Guardian of the Walls, began that night and the next day I was in my IDF uniform. I was assigned to the IDF Air Force for my Miluim (reserve IDF duty). I believe that Operation Guardian of the Walls will be written about and studied in military history books because of its ingenious tactics and strategy. The IDF, pretending to start a ground operation, moved tanks to the Gazan border. Thinking a ground assault was coming, Hamas terrorists ran to their underground bunkers which they call "the Metro." Then, 160 IDF jets bombed these bunkers over a 45-minute period, substantially affecting Hamas leadership and membership.
Simultaneously, the IDF implemented a unique approach to help ensure safety for innocent citizens. Gazans were informed ahead of time about attacks with a potential risk for civilians.
Once again, my experience showed me that the IDF's real strength lies in its amazing people, including S & G (named withheld for anonymity).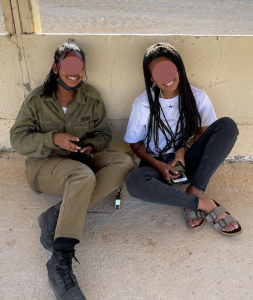 I met S & G with and two IDF pilots at a mandatory weapon handling and safety training refresher. Being at the shooting range with IDF jet pilots was a special experience, making us literally "friends in arms."
S & G are young, but they are highly trained and knowledgeable. One is an F-16 flight dispatcher and the other is a medic. Together they are responsible for the safety of IDF pilots.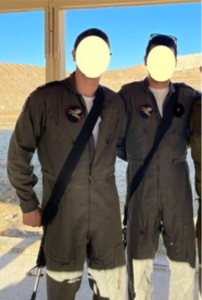 Both Israeli pilots have extraordinary personalities, full of love, life, and dedication. They are obviously very smart and when you meet them and speak with them, you understand what a treasure they are, and you are convinced that all of Israel is in very good hands.
I was particularly impressed by the young doctors on the base, including Lieutenant Dr. M. Lieutenant Dr. M is a graduate of the Tzameret Program at the Hebrew University of Jerusalem (HU). In partnership with HU, the IDF created an elite program to train young Israeli medical students to become the best military doctors anywhere in the world. After graduating from this prestigious program at HU's School of Medicine, the students receive their MD Degree and serve a minimum of 4 to 5 years in the IDF. The power of military medical training goes far beyond the IDF. The recent anti-COVID-19 campaign was largely handled by the former IDF Medical Corps commanders: Professors Hezi Levi, Nachman Ash, Tarif Bader, and the current Surgeon General of IDF Professor Elon Glassberg.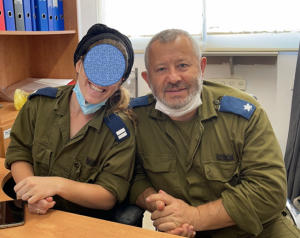 On my day off I visited HU's Ein Kerem campus. Hebrew University is one of the oldest universities in Israel established in 1918. Interestingly, Hebrew University's founders included Albert Einstein, Sigmund Freud, Martin Buber, and Chaim Weizmann; Four Israeli prime ministers including current Naftali Bennett are alumni, and they have won 8 Nobel prizes, a Fields medal, a Turing award, and 14 Wolf prizes! That is some serious academic power.

While at HU, it was an honor to spend time with the Dean of School of Medicine, Professor Dina Ben-Yehuda. Dina herself is a phenomenon. As a young medic during the Yom Kippur War, Dina proved herself a hero and received military commendations and awards for her actions while in the IDF. Professor Ben Yehuda went on to become a world-renowned expert in hematological oncology, and Chief of Hematological Oncology at Hadassah Medical Center (which is located on the campus of the Hebrew University). I noticed that her office chair was decorated by her staff with the words, "A queen, a mother, and our dean."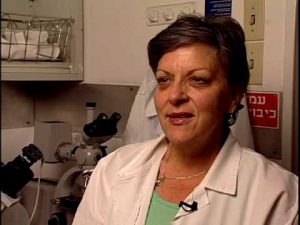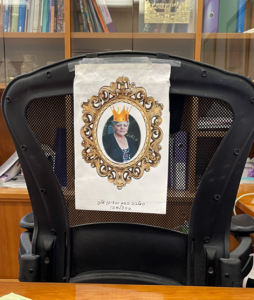 The rockets stopped, a peace treaty is signed, Tel Aviv is still beautiful, and Jerusalem remains eternal. But how long will the peace last? Will it ever end? We must do our best to work toward that goal of peace. The founders' dream for the State of Israel is based on a life of peace and collaboration among all the people of Israel, regardless of ethnicity and religion.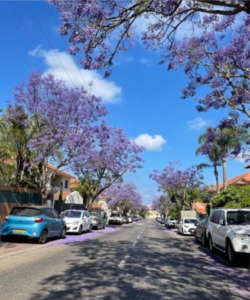 We have a small, beautiful, fragile, young, ethical country. She needs us. She needs our support.
We can help. You do not have to wear a uniform. It is all about heart and soul. Everyone can contribute toward helping ensure the safety of our people and the safety of the State of Israel. 
Please consider supporting the Hebrew University's Faculty of Medicine, the home of Tzameret Program, to help support those delivering healthcare, to all Israelis, Jews, Arabs, Christians, Muslims, Druze, and Palestinians, because Israel takes care of everyone in times of both war and peace.  
If you want to make a gift, you can donate below. You can also write a check to show your support. If you plan to send a check, please write "Faculty of Medicine" in the memo section to designate your gift.
HU's Faculty of Medicine saves lives.  From the Tzameret program training IDF physicians to their Hematology-Oncology program helping those with cancer, the faculty is a source of excellence and inspiration."