Spotlights:
Jeff Rosenberg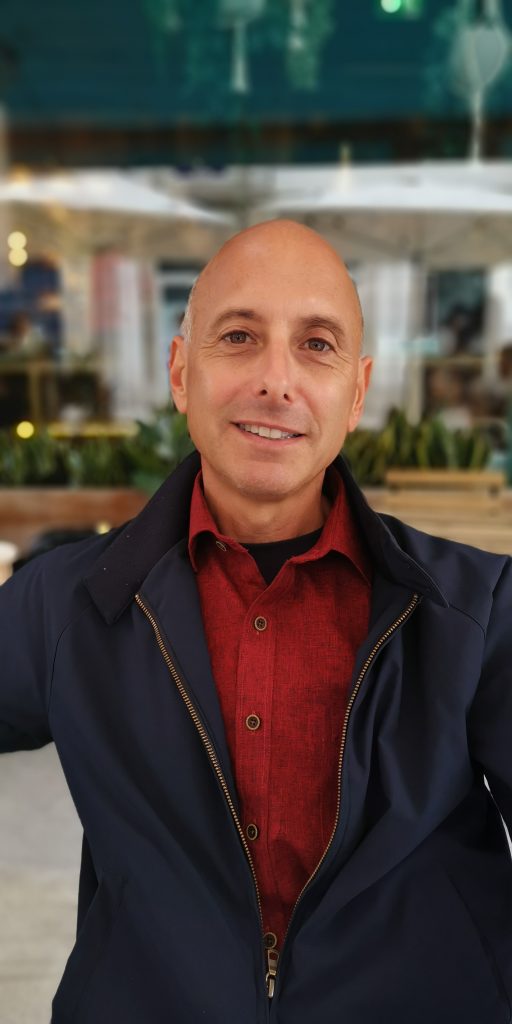 From Brockton to Jerusalem to Kuala Lumpur, Jeff Rosenberg's early experience at the Hebrew University's Rothberg International school OYP ('83-'84) helped lead him to a life that has taken him to 89 countries throughout the world. "I was a Jewish Studies and Journalism student at the University of Massachusetts, Amherst, active in Hillel, and the Rothberg program seemed attractive," Jeff said.
Rothberg whet his appetite for further study abroad. After Rothberg, Jeff did a semester at the American University of Cairo. He later graduated from the University of Massachusetts and began his career in hardwood flooring, a career that eventually took him to San Francisco, where he met his partner, Glenn.
Glenn's career in banking supervision led the couple to places as diverse as Almaty, Kazakhstan, where Jeff volunteered with the American Jewish World Service and worked with the Soros Foundation. In Kyiv, Ukraine, Jeff worked with a USAID-funded contractor.
Jeff represented a Danish company representing Ford and Nissan in Afghanistan. Celebrating Jewish holidays on military bases and attending a small Seder with the last Jew in Kabul at the synagogue was particularly moving and memorable.
Bangladesh, Jordan, Germany, Bulgaria, Afghanistan, and Malaysia (among others) were added to the list of countries that Jeff has called home. Portugal is his current home base and the couple's future retirement site, but new travels await.
What are his memories of his time at HU? Jeff commented, "It may sound cliché, but seeing the sunset over Jerusalem, hearing the various calls to prayer—you can feel it in the air. I love to walk and explore the various neighborhoods. The city is spectacular!" Visiting a dorm friend's Israeli Arab/Palestinian village was an unforgettable experience. "I'm glad I had the chance to see some of the old Israel—Tel Aviv and Jerusalem are international cities now." He added.
Jeff is still in contact with several friends from his Rothberg says, "My Canadian roommate from HU just made Aliyah with his family," Jeff shared. He values the experience and perspective that Rothberg offered, adding, "I am passionate about Israel, and Jerusalem was a great place to come into your own."
His time at Rothberg helped a young Jeff value and appreciate the human dimension in understanding conflicts and misunderstood cultures. As he said: "How do you get people of goodwill to understand the complexities of Israel and the Middle East? Well, the Hebrew University is a very tolerant place and respects all sorts of viewpoints. You need to go there and talk to people!"
For Jeff, the world is full of potential, and adventure awaits those willing to take a chance. "It all comes down to education and attitude," he said, adding, "Anything is possible."