Spotlights:
Asaf Lubin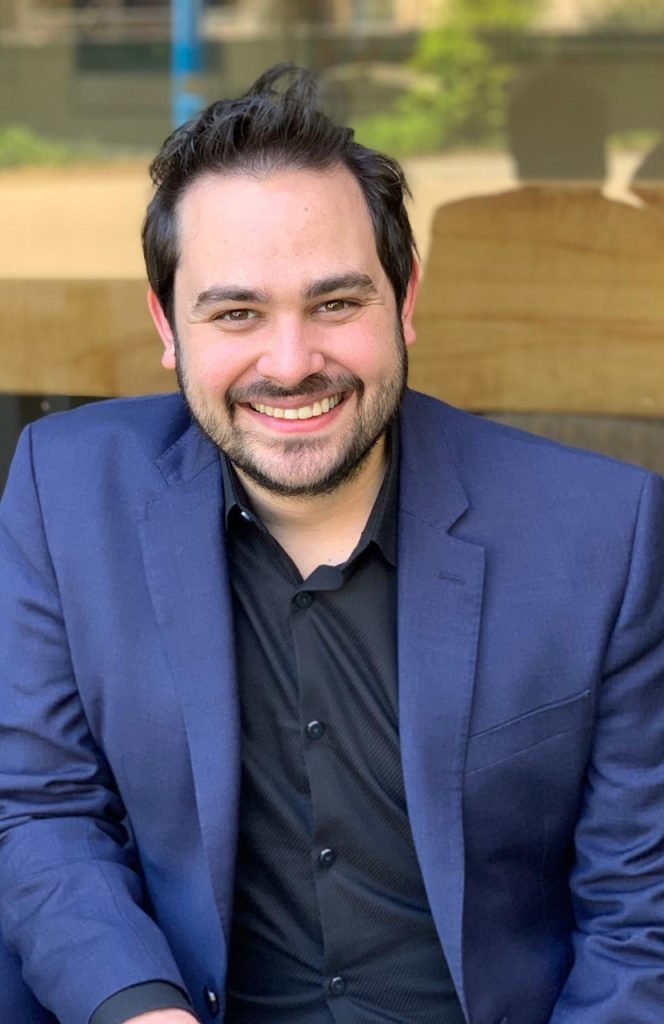 Dr. Asaf Lubin is an Associate Professor of Law at Indiana University (IU) Maurer School of Law and a Fellow at IU's Center for Applied Cybersecurity Research (CACR), as well as an affiliated fellow at Yale Law School's Information Society Project, a Faculty Associate at the Berkman Klein Center for Internet and Society at Harvard University, and a Visiting Scholar at the Hebrew University of Jerusalem (HU) Federmann Cyber Security Research Center.
His areas of research are at the intersection of law and technology, particularly as it relates to the regulation of cybersecurity harms, liabilities, and insurance, as well as policy design that addresses governmental and corporate surveillance, data protection, and internet governance from both domestic and international law. Asaf's work draws on his experiences as a former intelligence analyst, Sergeant Major (Res.), with the IDF Intelligence Branch and time spent serving as a Robert L. Bernstein International Human Rights Fellow with Privacy International, a London-based non-profit devoted to advancing the right to privacy in the digital age and curtailing unfettered forms of governmental and corporate surveillance.
Yet, for Asaf, none of this would be possible without the education and experiences he had as a Hebrew University student. Choosing to study at HU's Faculty of Law was a natural choice: "Hebrew University's Faculty of Law is the oldest law school in Israel and is known as a leading institution for research and teaching. The list of luminaries who are HU Faculty of Law alumni includes Aharon Barak, Gabriella Shalev, Shabtai Rosenne, and Ruth Gavison. For me, it was a great privilege to follow in the footsteps of these trailblazing alumni."
As an HU law student, Asaf was a member of the Hebrew University Faculty of Law Philip C. Jessup International Law Moot Court Competition Team. The Jessup is the world's oldest and largest moot court competition, bringing together thousands of law students from over 100 countries to Washington D.C. to participate in a competitive event designed to simulate a trial before the International Court of Justice. As a participant and later coach of the team, Asaf and the HU team made their way to the quarterfinals of the international competition. In 2016, the organizers of the moot court, the International Law Student Association (ILSA), asked Asaf to author the entire case for the worldwide competition.
The experiences at Jessup profoundly influenced Asaf's decision to become a professor focusing on international law and opened myriad doors for him to engage in public interest work with government and international organizations. While still a student, Asaf worked on the Turkel Public Commission of Inquiry to investigate the Mavi Marrmara incident of May 2010, and he later joined the Office of the Prosecutor of the International Criminal Tribunal for the Former Yugoslavia as an intern. This latter position was made possible by HU Faculty of Law alumni and faculty who themselves interned at the Tribunal and provided Asaf with mentorship and guidance.
While he reveled in the intensive studies required of a law student, Asaf and friends also managed to have some fun. Students in his cohort started the "Spectacle," an annual parody combining video and staged performances. The performance included musical skits staged by Law students which at times included faculty participation. Asaf notes the 'ritual' is still going strong, with many Spectacle videos available on Youtube.
Asaf's favorite place on campus comes as no surprise, "The International Law Section at the basement level (Level 1) of the Bernard G. Segal Law Library. This is where I went to get inspired. Surrounded by hundreds of books covering every topic of international law, from the laws of war to the laws of outer space — this is where I did my research, wrote my papers, and napped between classes. Whenever I visit the Hebrew University, it is always a spot I return to."
Asaf completed a dual degree in law and international relations (LL.B./B.A.) and graduated magna cum laude in 2014. After graduation, he was able to take his dream job, serving for a year as an articled clerk with the Israeli Ministry of Foreign Affairs Office of the Legal Advisor's International Law Division. The experience gave him a competitive edge in his studies at Yale Law School, where Asaf earned his LL.M. in 2015 and J.S.D. in 2020.
For the last three years, Asaf has been a visiting scholar at the Federmann Cyber Security Research Center – Cyber Law Program. Under the Center's guidance, he has conducted research into cyber insurance, internet governance, and liability for autonomous vehicles. He considers it an honor to continue to engage with Federmann Center researchers, especially during COVID — the intellectual engagement via Zoom has provided new opportunities for collaboration and involvement. It was also meant that Asaf is able to keep on going working relationship with his alma mater, a fact that he cherishes.