Spotlights:
Matthew Babrick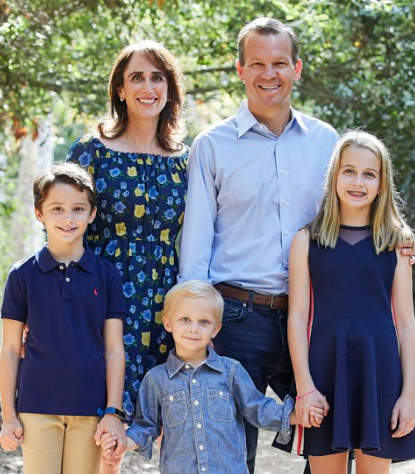 For Matthew Babrick, a professional in the financial services industry, education is the driving force behind so many aspects of life. As a board member with AFHU's Western Region (covering Southern California and nine states of the Interior West) he is part of a dedicated team of leading professionals who volunteer their time to raise awareness and funds for the Hebrew University of Jerusalem.
He first became involved with AFHU about ten years ago: "The world-class education provided by HU and the innovative research are what drew me to the university. As I learned more about HU, specifically the research that the university is doing in medicine and health, science, and technology, I wanted to know more, do more." The focus on education and its promise of a better future struck a personal note. "I have three young children, and my wife and I work every day to educate them. It is the most important component in being a good parent," Babrick said. "Becoming involved with the Hebrew University checks all the boxes: it's a great way to give back to Israel, and the research conducted at HU offers the promise of a healthier, better tomorrow—not only for the youth of Israel, but for my children and for children around the world," he added.
Matthew finds that education also serves an essential role in his work as an AFHU board member. "There are so many worthwhile organizations that need support, but each of us has a limited amount of bandwidth. Time and attention are precious resources," he said, adding, "Many organizations are quick to seek donations. AFHU isn't like that. Whether I am inviting friends to learn about HU at our Bel Air Affaire gala or recruiting HU alumni to join our board, my work with AFHU involves educating people about the Hebrew University—raising awareness of the great things that are happening at HU in order to raise the funds needed to keep great things happening."
Matthew feels that the current moment offers new, exciting opportunities to share the HU story. "There are a number of HU alumni in our area, and there are people in our community—the Jewish community and beyond—who should know about the amazing job HU does year after year, decade after decade," he said. "Our need to physically isolate and interact online provides a real opportunity to create engaging
web content that spreads the word about HU to new audiences," he added.
Matthew is a passionate advocate for the Hebrew University and Israel. What keeps him motivated? "The world-class education, the research, and the talent that comes out of Israel is truly unique. It's exciting and I'm constantly learning something new," Babrick said.