Spotlights:
Alexis Zaken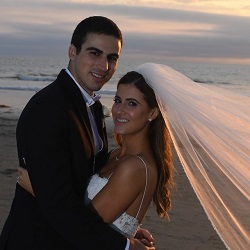 In 2014, Alexis "Lexi" Zaken studied abroad at the Hebrew University of Jerusalem's (HU) Rothberg International School during the fall semester of her junior year in college.
A  B.A. student of Psychology and Brain Sciences at the University of California, Santa Barbara (UCSB), Lexi said, "I only applied to colleges that had a study abroad program in Israel, and vividly remember the day I opened up the acceptance email into Rothberg like it was yesterday." She took military psych, evolutionary psych, and a course on Jews and western civilization in addition to a Hebrew class during her semester at Rothberg.
According to Lexi, the courses she took at Rothberg were "truly among the most stimulating courses I took throughout my entire college career. Studying military psych in Israel, especially with a focus on trauma and resiliency, was an unparalleled opportunity."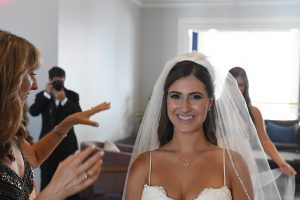 Lexi was able to take courses with experts in small classroom settings, where the instructors nurtured thought-provoking discussions and encouraged dialogue among the students who hailed from various backgrounds and perspectives.
Lexi fondly remembers the great friends she made in Israel: "Some of my favorite memories come from the big potluck dinners that a bunch of us would participate in. Everyone would cook and bring a dish to a designated room and we'd all sit back, stuff our faces, and enjoy each other's company."
Lexi's time at HU was especially meaningful to her because that's when she met her future husband, Daniel.
"September 18, 2014, I'm on the fourth floor of Building 7 in Hebrew University student housing when I look out my window and see my friend, David Nelwan, walking with a cute guy. I mention it to my friend, and later that night at a social gathering, David and the 'cute guy' walk in. In typical 'middle school' fashion, David introduced me to Daniel."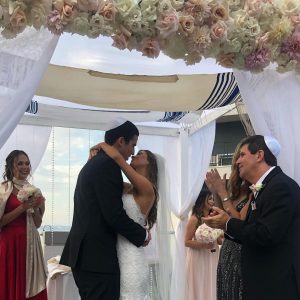 When they met, Daniel was an Israeli soldier. He finished his service 14 days after Lexi moved back to Santa Barbara to finish her undergrad degree.
Lexi was inspired by her experiences at Rothberg and upon her return to UCSB started working as a Research Assistant in the Culture Laboratory, as well as at the Emotion, Motivation, Behavior, and Relationships Laboratory.
Both Lexi and Daniel moved to Atlanta in 2016 after Lexi graduated, and have been living there ever since. On September 1, 2019, they got married in San Diego, CA.
Reminiscing about that day, she said, "We were honored to have some of the people we met at Hebrew University at our wedding. The people I met at Rothberg are to this day some of the best people that I've ever had the good fortune of meeting."