The Hebrew University of Jerusalem (HU) has always been an integral part of Eran Nussinovitch's life. His father, Professor Amos Nussinovitch, is a Professor of Biochemistry, Food Science, and Nutrition at HU's Robert H. Smith Faculty of Agriculture, Food, and Environment. Ever since he can remember, Eran was either attending HU summer camps or visiting his father at his lab. Eran recalls how those campus visits were always a treat, "It was always exciting to look at something new through the microscope or watch colorful chemical reactions…" or on a lighter note, "Enjoying the huge schnitzel in the cafeteria."
When it came time for Eran to choose a college, HU was an obvious choice. Besides being in the top-rated universities in Israel, he always wanted to live and be a part of Jerusalem, as the city is the center for the three major monothestic religions, it's historical and cultural diversity is second to none.
Eran also believes it's crucial to engage with a multiplicity of ideas, thoughts, stories, and opinions, since they play a huge role in shaping one's character. He considers a university to be a great platform for bright minds from heterogeneous backgrounds to engage in stimulating conversations, and to be challenged with a variety of perspectives. In turn, Eran says, "This melting pot, changes the way you think, improves your articulation skills, and refines the core of your own ideas. For that, there is no better university than HU."
Ready to expand his world view and get the best education in Israel, Eran studied Electrical and Computer Engineering, majoring in Machine Learning and Computer Vision at the Edmond J. Safra campus in Givat Ram from 2013-2017.
In between classes, Eran frequented the Gleich Family Nature Walk, also known as the Floating Trail, in Givat Ram Forest.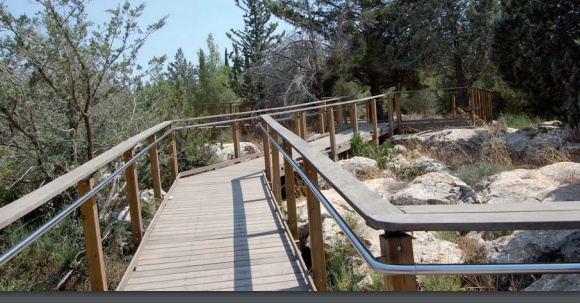 It's his favorite spot on campus for "It is a haven of serenity and tranquility, a rare escape from the endless concrete and screens that are part of our daily lives… I walked its circular path many times to clear my head or come up with a creative solution to a conundrum."
During breaks, besides strolling the nature trails, Eran enjoyed sipping coffee in the sun while listening to live local bands or lounging on the grass conversing with friends. These breaks gave them a chance to decompress together and reset before tackling their next endeavor. He recalled, "Nothing was off the table. Topics ranged from how to cook rice in a microwave to rocket science (literally)!"
A highlight of Eran's academic career was during his third year when he participated in the HUStart 2016 Hackathon with his friends.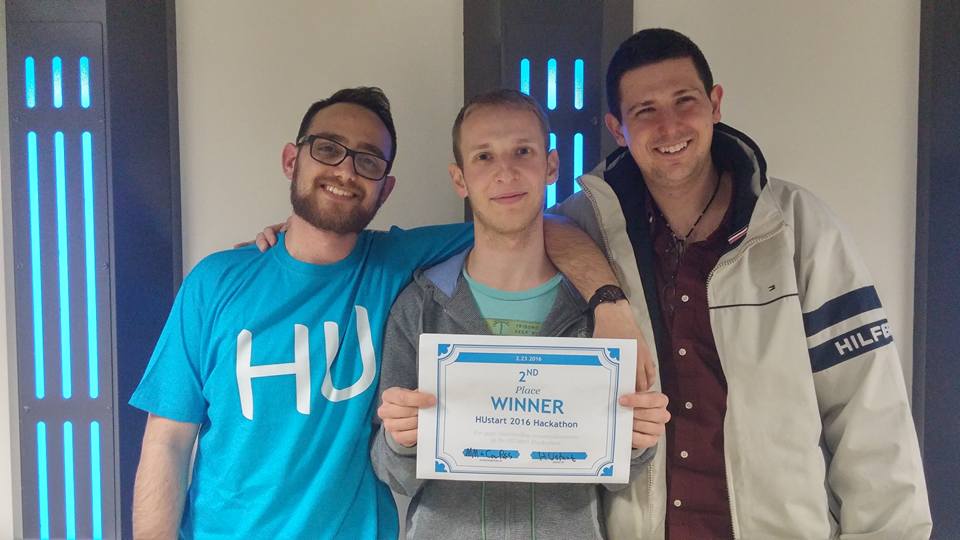 They took on the challenge to create a blockchain-based car ownership mobile platform to simplify the current system of ownership transfer and information querying. This was Eran's first taste of what being an entrepreneur is all about. To devise their solution, the group had to look at the bigger picture, not only design and build it, but to properly articulate the problem, the pains their solution would resolve, and identify the right market segments for it.
While challenging, Eran remembers it as an amazing experience. "It let our imagination run wild and our academic and creative talents shine. It was a night of revelation for me, realizing both how talented my friends were and discovering what a powerhouse we were as a group, working together as a team to build a product that would match our vision, and in only two days." The team won second place in the hackathon, marking the beginning of many mutual projects, competitions, and prizes.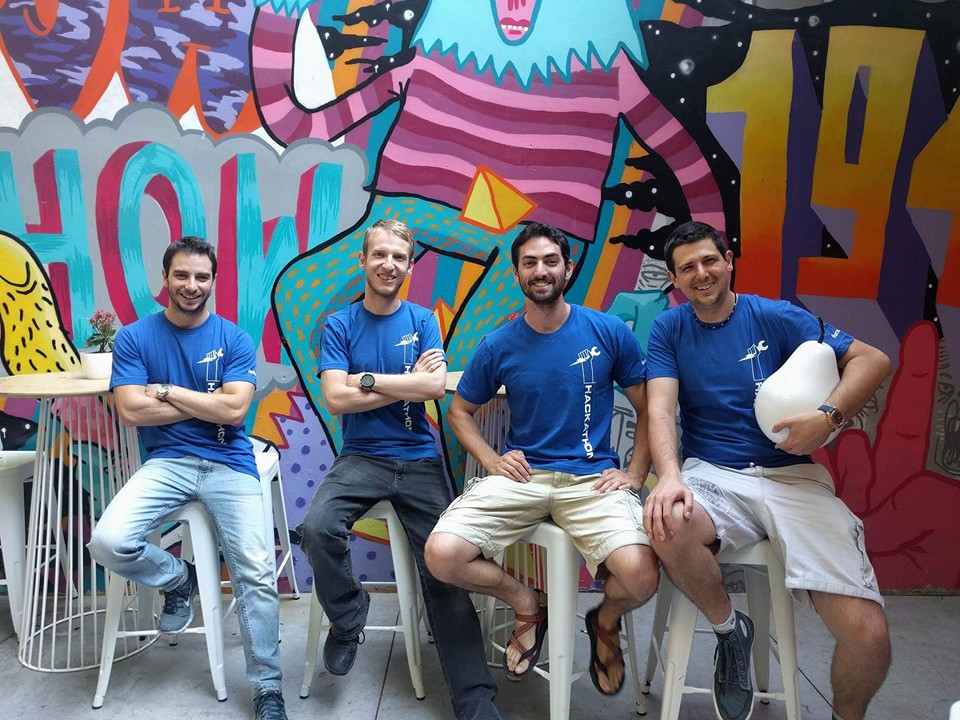 Besides his education, Eran also made great friends at HU. He believes a university to be a great place to make friends as it "combines three of the key elements of meaningful relationships: common interests, goals and hardships. Bonds forged in times of need by overcoming hardships together over long nights, are strong, meaningful, and everlasting. No matter if a day or a year have passed, when we talk or meet it is always as if we were never apart."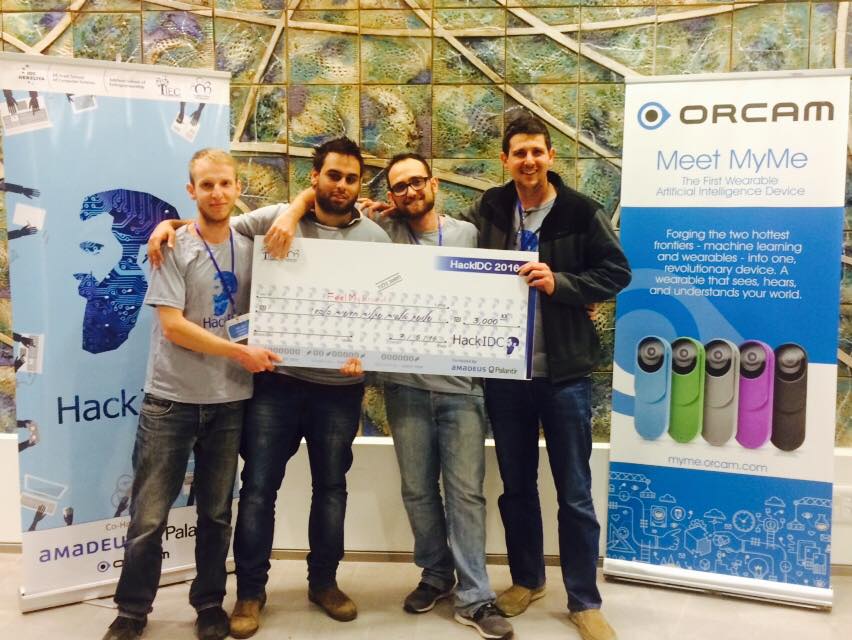 HU has left an indelible mark on Eran. As he said, "First and foremost are friends I made who I will continue to stand by for the rest of my life." In addition, he stated, "If serving in the army pushed my physical and mental limits while developing my ability to operate under pressure and apply knowledge on the battlefield, then my time at HU expanded my intellect and rigor. It taught me there is always something to be learned and that no one could ever know everything. I learned to be tenacious in the face of repeated failures and to continuously reevaluate my priorities."
To Eran, his time at HU was especially meaningful. "We have the power to choose how easy or hard the route we take is, deciding how far we want and can push ourselves. We pride ourselves in overcoming personal challenges, regardless of how we fared compared to others. For me, it was a time of change and growth, making a real impact on my life. That is why I take pride in my HU accomplishments, because I've worked hard and struggled to realize them, and am a better man for it."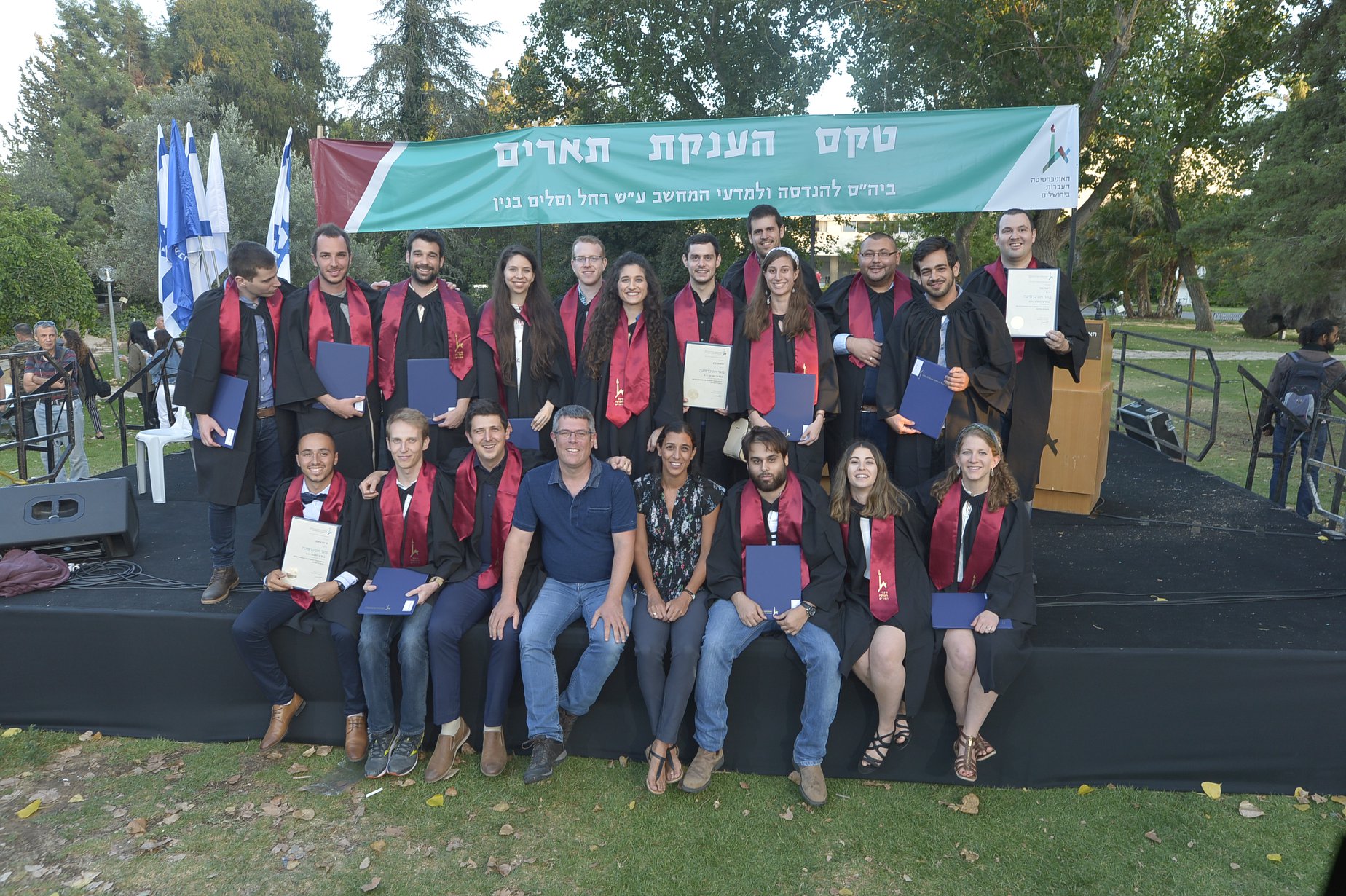 During his last year of university, Eran worked at Mobileye as an Algorithms Developer on Autonomous Vehicle technology. He continued at the company after graduating, when he also assumed the role of CTO in a startup company he launched with his friends. He has since relocated to New York and today works as a Senior Machine Learning Engineer at Clarifai, working towards transforming enterprises with computer vision AI. He is also currently pursuing an M.S. in Computer Science specializing in Machine Learning and voluntarily consultants early-stage startups.