Spotlights:
Moriah Lamb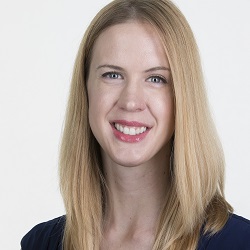 Moriah Lamb studied Islamic and Middle Eastern Studies at the Hebrew University of Jerusalem's (HU) Rothberg International School from 2011-2013. She chose HU because it was a two-year graduate program in Jerusalem, which she believed would provide ample opportunity to be immersed in the culture of the city and in Israel.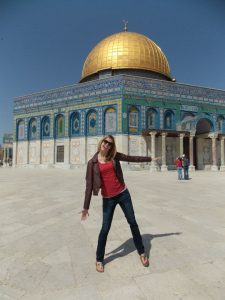 She instantly fell in love with Jerusalem because she felt like she was living in a museum, learning constantly both inside and outside the classroom. As she revealed, "How many places can I learn about the Mamluk period in class, then go walk the streets and see the monuments they've built throughout the city?"
What she loves most about Israel is that it is never boring. Moriah always found something unique and fun to do. In her free time, she would get muddy at the Dead Sea, attempt to hunt for the best hummus in the city (she swears it's at Lina's), or explore the many holy and historical sites in Jerusalem.
She has memories of her time in Israel that could fill several book volumes. However, her favorite memories revolve around the lasting friendships she developed there. For example, she met one of her roommates on the Mount of Olives on Palm Sunday. As she remembers, "I went to see the procession of thousands of Christians from the Mount of Olives to the Church of the Holy Sepulchre who were commemorating Jesus' entrance to Jerusalem. I saw this girl standing near me who I thought looked very American, so I figured I would strike up a conversation with her (I am unnaturally chatty). As we talked, we found out that we both went to HU and we also attended the same small college in Tulsa, Oklahoma, at the same time! Only in Israel!"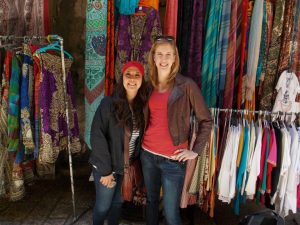 Moriah is still in contact with many of her friends she met in Israel and she goes back to Israel every two years to visit. For Moriah, Israel will always hold a special place in her heart. "There is something special about studying and living in Israel. Whenever I am in Israel, I feel as though I am the best version of myself. Studying in Israel gave me a lot of confidence in myself and helped me realize that I could accomplish anything with enough hard work and chutzpah."