Yair Amitai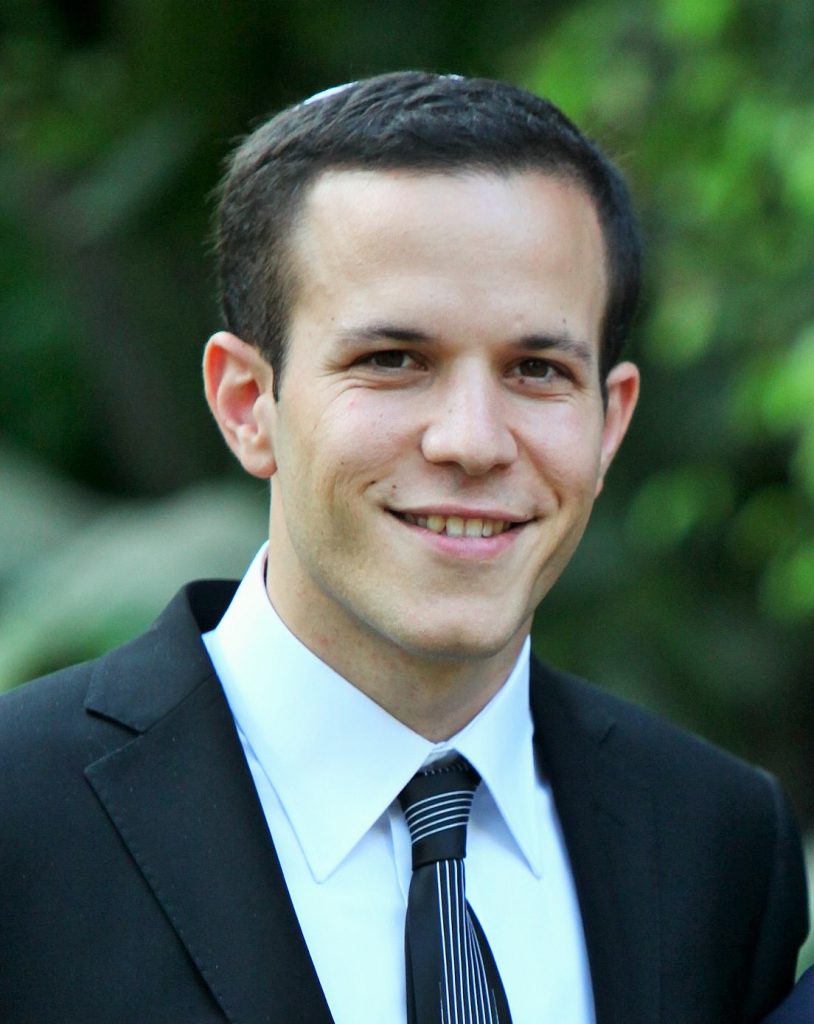 The Yitzhak Rabin Foundation and American Friends of the Hebrew University announced the selection of Yair Amitai as the second Rabin Democracy Fellow in the Advanced Graduate Studies Program at the Hebrew University of Jerusalem's Department of Political Science. In 2016, the Yitzhak Rabin Foundation established the first graduate-level fellowship in Yitzhak Rabin's name at the university in order to perpetuate Yitzhak Rabin's legacy and vision through democracy education.
Professor Reuven Hazan, Chair of Israeli Democracy and Politics in the Department of Political Science, stated: "It has been nearly 22 years since Rabin was assassinated. His legacy can only continue to thrive if we educate Israel's youth on democracy. Rabin's impact on Israel, particularly on the democratic foundation of our country, is indisputable. We are proud to offer a second fellowship in graduate democracy studies to our students in his name."
The inaugural Rabin Fellow, Ofir Hadad, a Hebrew University graduate mentored by Professor Menachem Hofnung, chairman of the Department of Political Science, previously earned an LLB in Law and served as a captain in the intelligence corps of the IDF. His studies explore multiple aspects of Israel's immigration policy regarding Palestinian informers in the context of Israel's security policies and commitment to human rights.
The second Rabin Democracy Fellow, Yair Amitai, served as an officer in the IDF Infantry Corps for five years prior to obtaining a B.A. degree in Political Science and History at Hebrew University. He won the Rector's Prize for academic excellence. In his second year of the Advanced Graduate Studies Program, Amitai's research as a Rabin Democracy Fellow examines the challenges of growing political polarization in Israel and other countries.
Jeannie Gerzon, former Executive Director and member of the Governing Board said, "The Yitzhak Rabin Foundation is proud of the Rabin Fellowships program at Hebrew University and is especially pleased with the recipients selected as Fellows. The endowment will enable Hebrew University, Israel's preeminent institution of higher learning, to perpetuate the legacy of Yitzhak Rabin by supporting students like Ofir and Yair, and other students like them to make important contributions to Israeli society."
Beth Asnien McCoy, National Executive Director of AFHU, stated: "We are honored to have the support of the Yitzhak Rabin Foundation, which is dedicated to upholding the legacy of a leader whose influence continues to impact Israel's democracy. The Rabin Democracy Fellowship awarded to exceptional Hebrew University graduate researchers, creates a tradition of scholarly excellence in the service of Israel's democracy."