I spent my junior year of college at Hebrew University in 1980-1981. It was one of the most formative years of my life. I began the year living on the Givat Ram campus and once ulpan ended, we moved to the Mount Scopus campus. However, that campus was still being built so most of my classes were still at Givat Ram.  I was a student of Bible, and the ability to study Bible at Hebrew University was like being a kid in a candy store. Because my Hebrew was strong I was able to take all of my classes in the regular university. I took a ridiculous number of classes because it was an opportunity to study in the best Bible department in the world.  Before studying at Hebrew University, although I knew I loved studying Bible, I did not imagine that it could be a career. Studying Bible, ancient languages, and history at Hebrew University convinced me to go on to get my Ph.D. in Bible.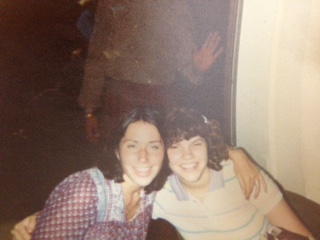 The year included much more than studying. We traveled the country. The borders with Egypt had just opened and I joined the first Hebrew University trip to Egypt sponsored by the Egyptology department and led by an HU professor. I don't think you could find a more exciting and eye-opening trip. One of my beautiful memories involved praying the last service of Yom Kippur at the Kotel.  A group of women decided to pray the Neilah service together, and I led it. It was one of the most meaningful services in my life. I was blessed to be a part of a wonderful group of friends, many of whom are still in my life. It was a very special time.
I was lucky enough to return to Hebrew University a few years later for a year of graduate school. Again, a wonderful, educational, enjoyable and meaningful year.
My years in Israel instilled in me a love of Israel and Israeli life. My experiences there, academic, spiritual, emotional, and social, have stayed with me throughout my life and informed many parts of my life.
I am now Executive Vice President and the Academic Dean of The Academy for Jewish Religion (AJR), a pluralistic rabbinical, cantorial and graduate school in New York. It is an institution that cherishes diversity, and that believes that we all grow as Jews and as people by truly engaging with those who are different from us.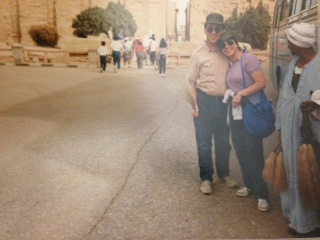 It combines a rigorous academic program with the opportunity to feed the heart as well as the head. Our students and alumni work at synagogues, institutions, schools, and many other organizations in America and throughout the world, serving the Jewish community and creating opportunities for study, spiritual growth, and service.  Any Hebrew University students or alumni interested in continuing their Jewish education should feel free to be in touch with me to learn more about AJR.
Lastly, I am also proud that two of my children are now Hebrew University alumni as well.