Timeline of Innovation
1. 1913-1952
1. 1913-1952

2. 1953-1972

3. 1981-2008

4. 2009-2015
1. 1913-1952
A prestigious history, the foundation for a promising future.
The Hebrew University of Jerusalem (HU) was born from an idea proposed in 1913 by Chaim Weizmann. His enthusiasm for the project was shared by other visionaries at the time, among them Albert Einstein, Martin Buber, and Sigmund Freud. Three years after the symbolic foundation stones were laid on Mount Scopus in 1918, Weizmann and Einstein set out across the U.S. to promote and raise funds for the university. Seven years later, on April 1, 1925, HU opened its doors.
Since its inception, outstanding leaders have propelled the university's growth and excellence. HU's award-winning faculty includes Nobel laureates, Israel Prize winners, a Fields Medalist, members of the Academy of Arts and Sciences, leading scientists, academics, authors, and policy makers. Distinguished alumni include Israeli Prime Ministers, two female Supreme Court Presidents, as well as 25% of Knesset members, and two thirds of Israel's Supreme Court Justices. For nine decades, Israel has relied on HU for leadership in every sphere and for its unwavering and unparalleled commitment to excellence, multiculturalism, pluralism, and the cause for peace.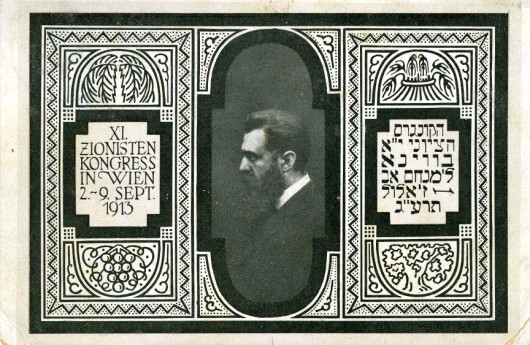 1913
The 11th Zionist Congress passes a motion in favor of the establishment of the Hebrew University of Jerusalem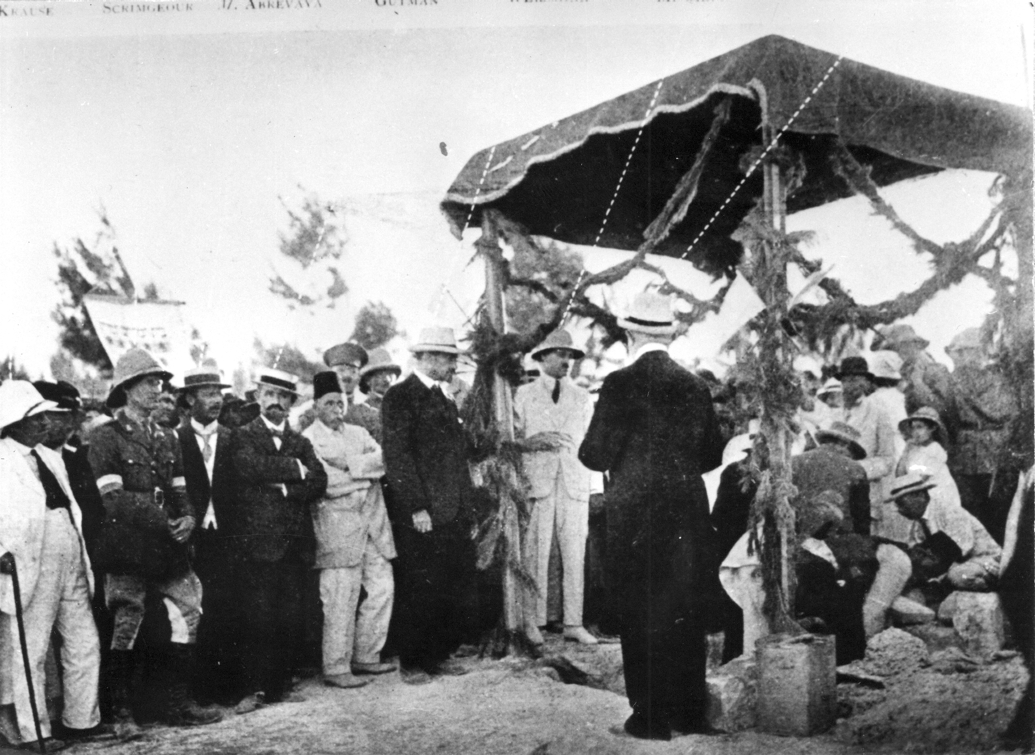 1918
The Hebrew University of Jerusalem is founded on Mount Scopus; cornerstone laid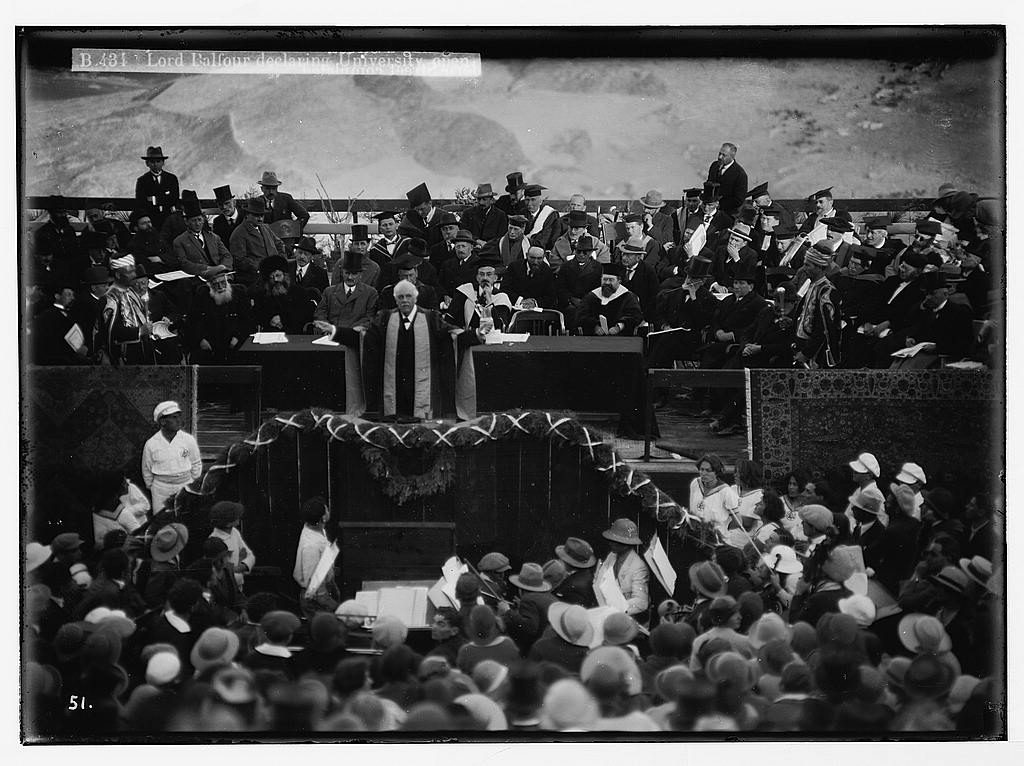 1925
Gala opening of the Hebrew University of Jerusalem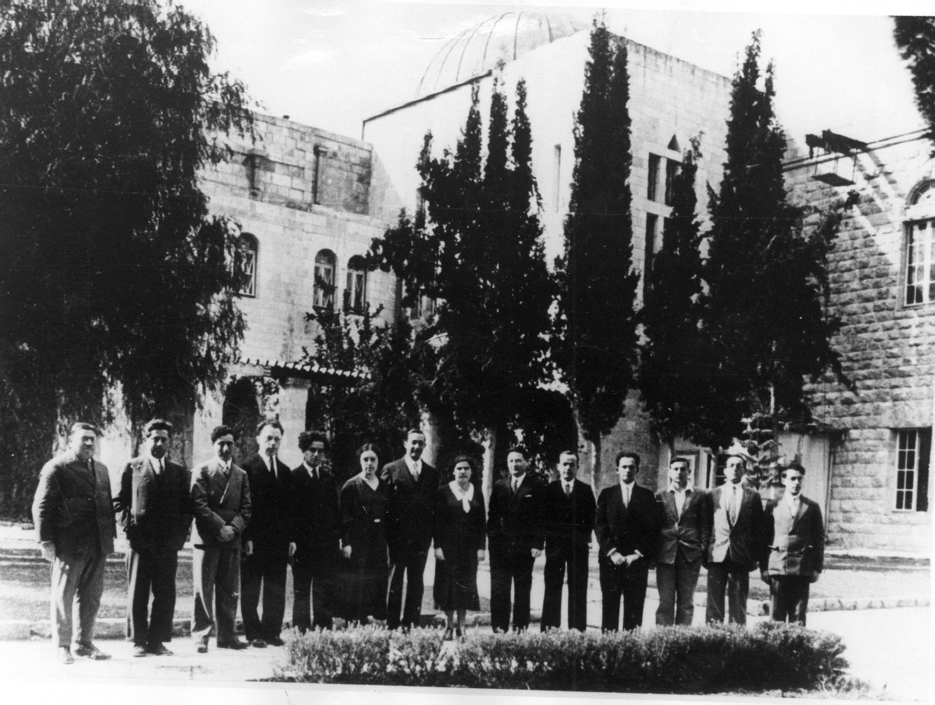 1931
HU awards its first degrees, the Master of Arts, to 13 graduates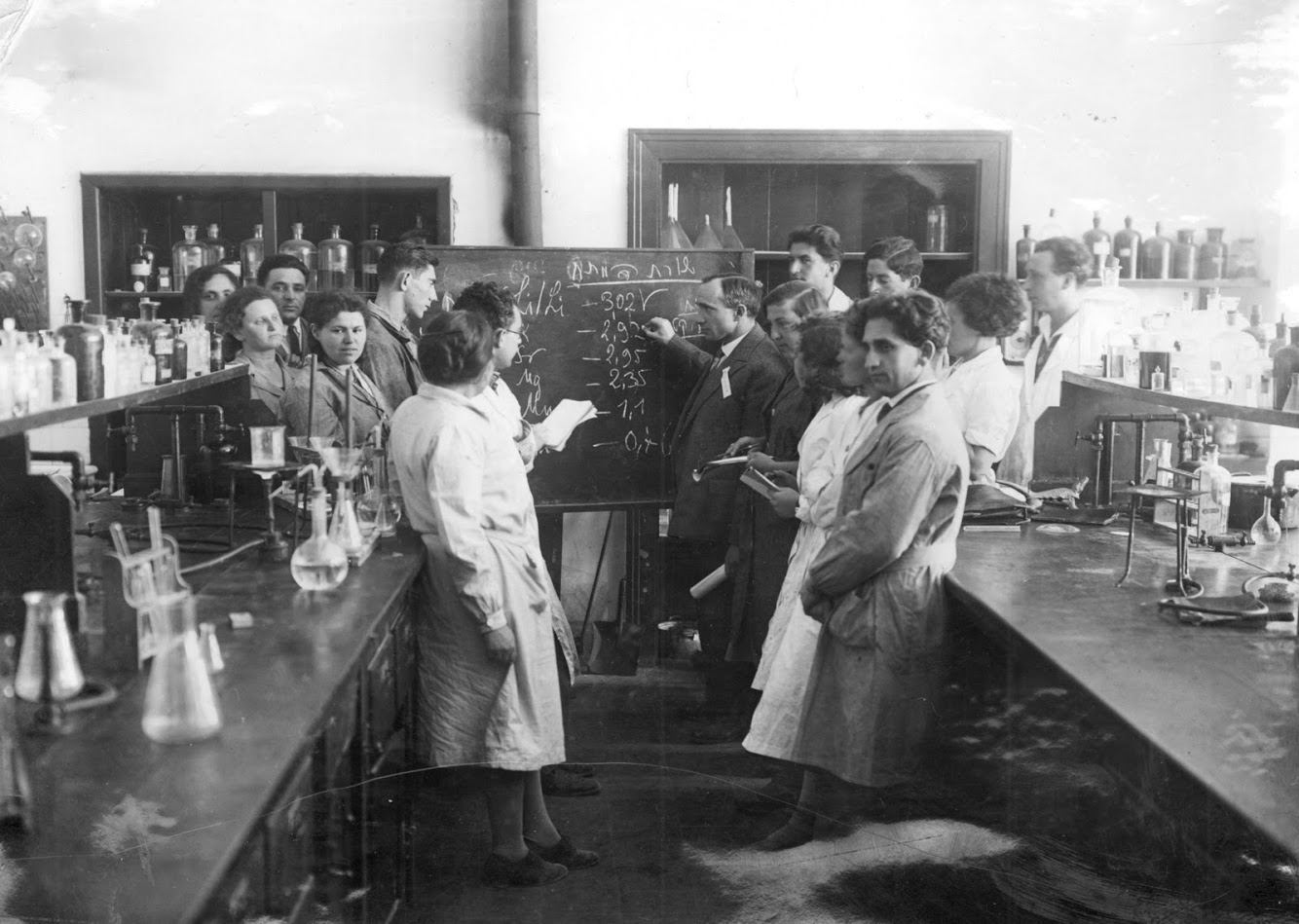 1935
The Hebrew University issues certificates enabling young European Jewish refugees to enter the country and study in Jerusalem; Faculty of Science established, with Chaim Weizmann appointed dean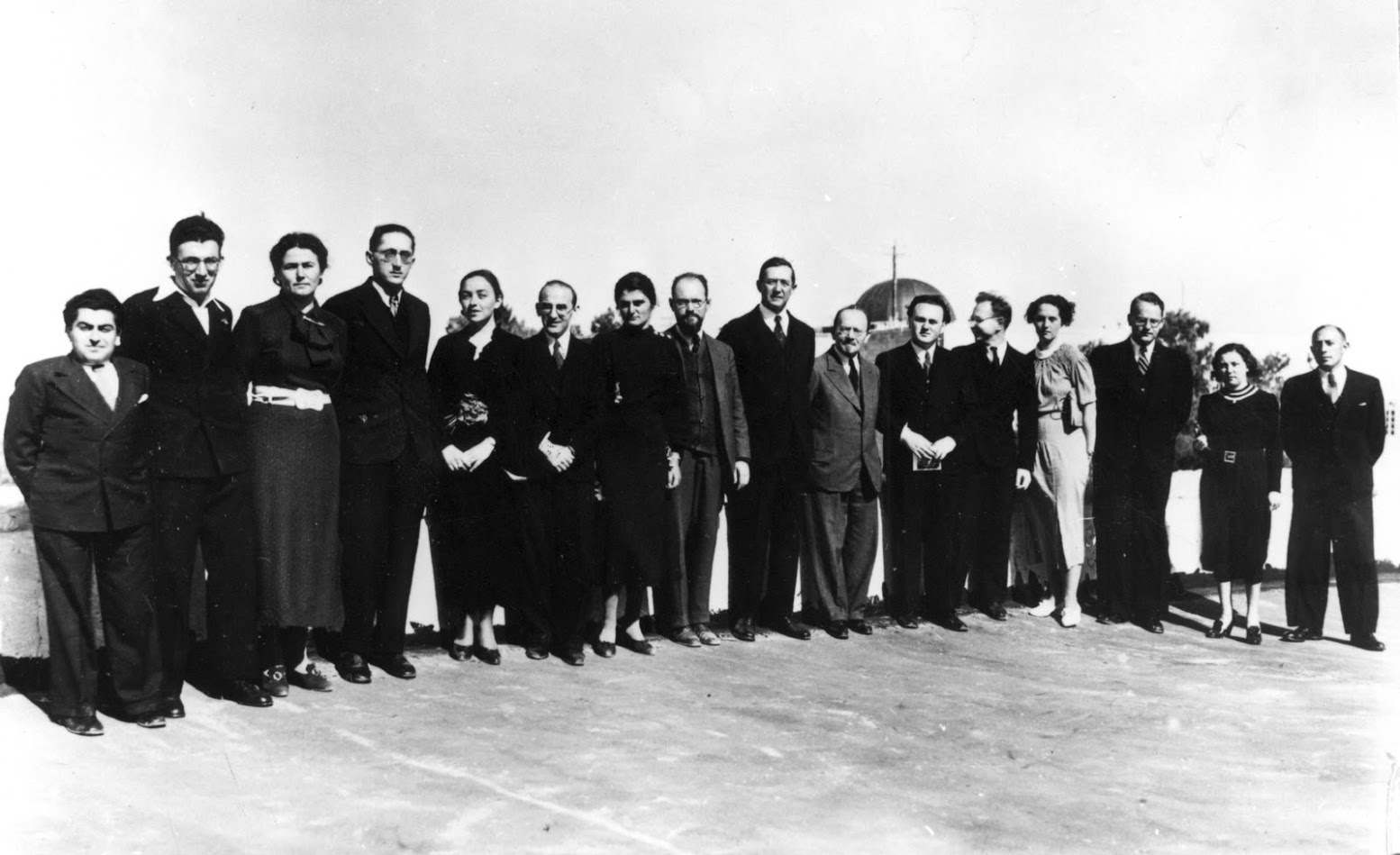 1936
First doctoral degrees conferred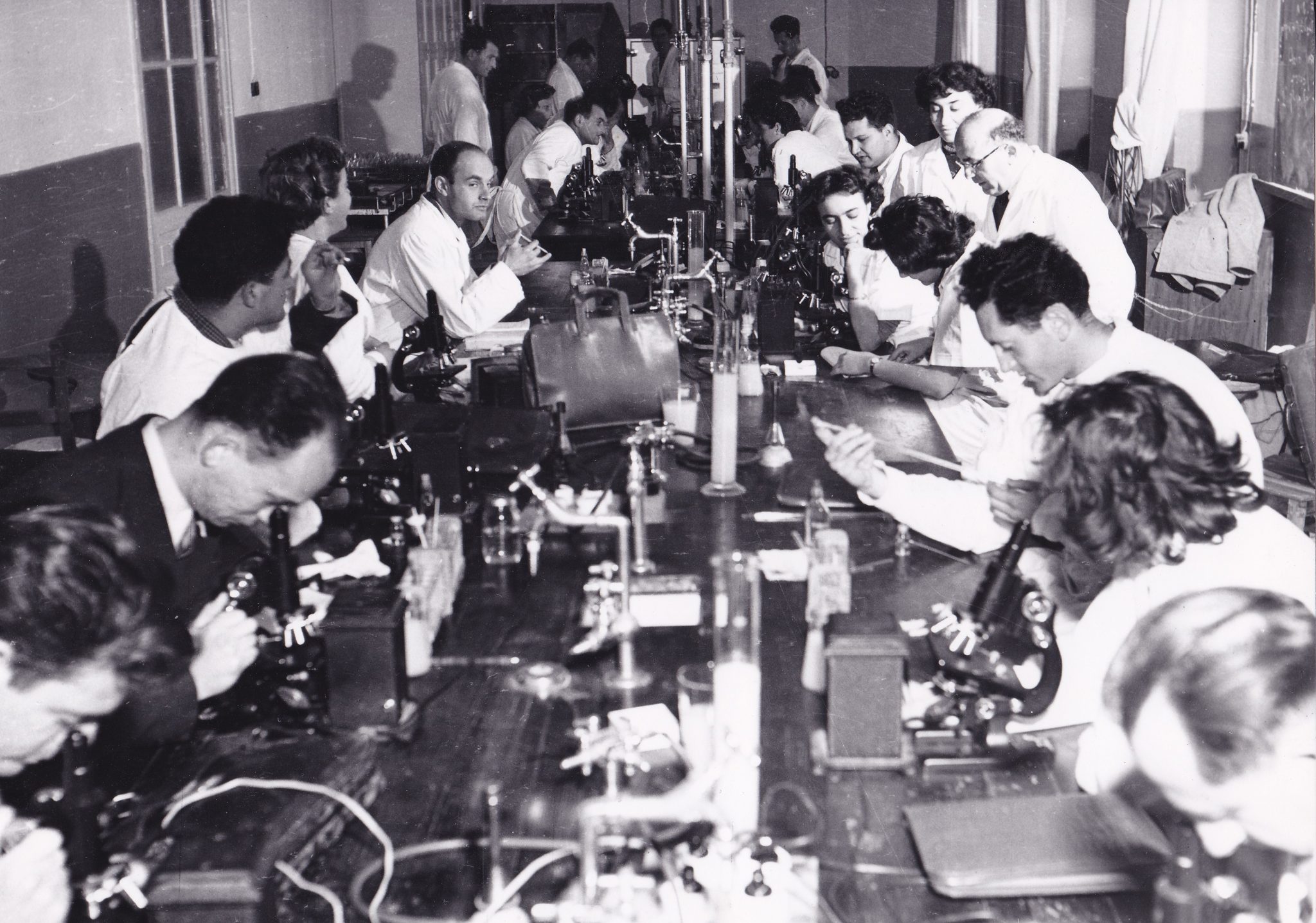 1939
The pre-Faculty of Medicine opens and includes Departments of Parasitology, Bacteriology, and Hygiene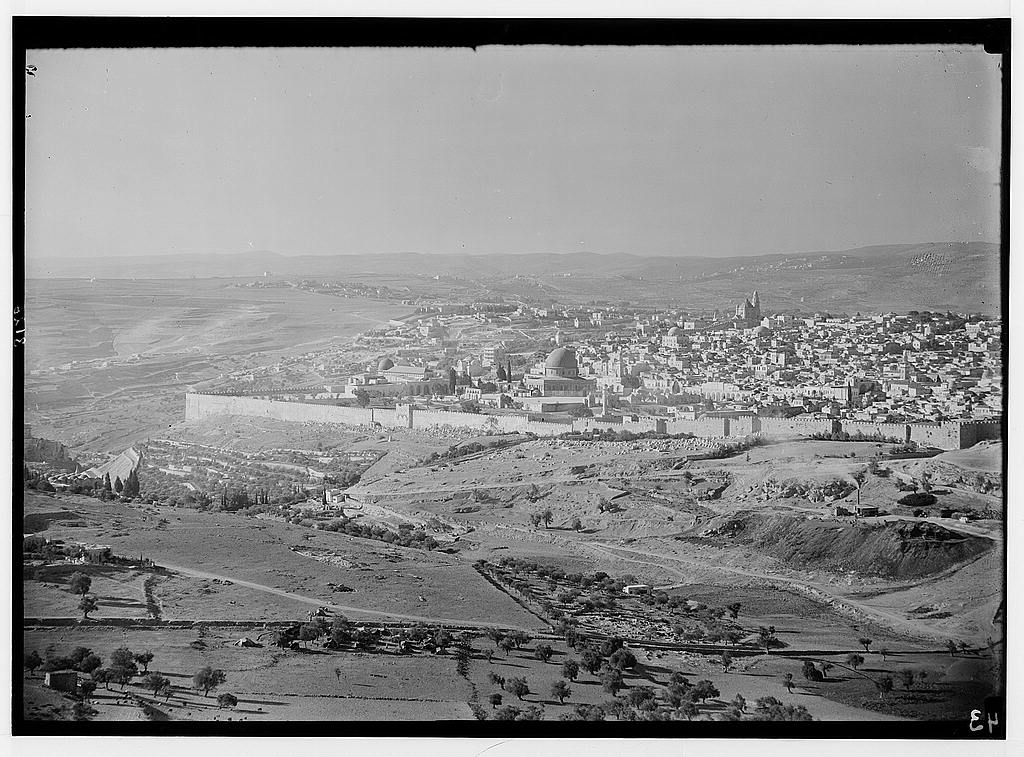 1940
The entire ridge of Mount Scopus overlooking the Old City is earmarked for the Hebrew University of Jerusalem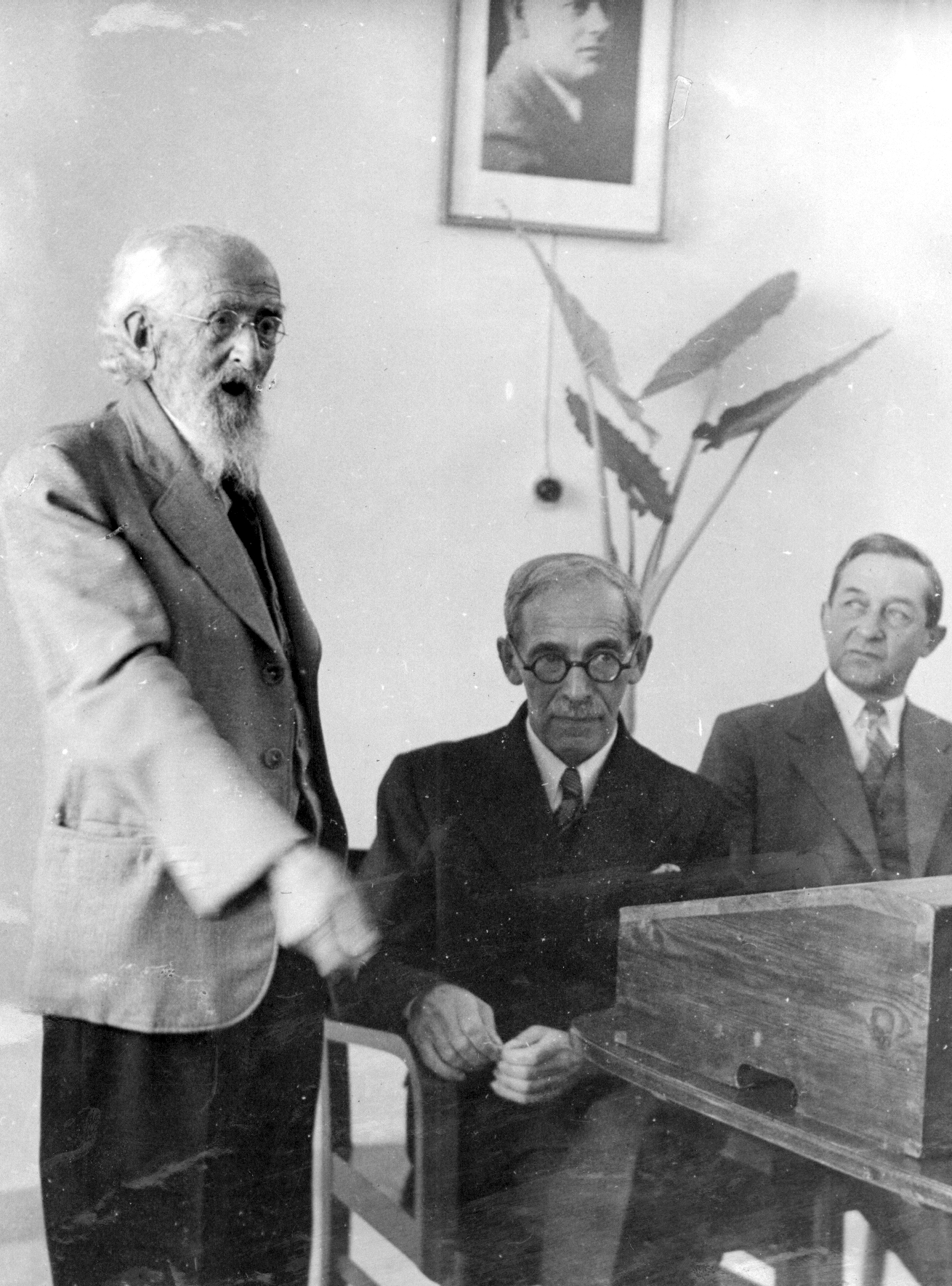 1942
The School of Agriculture opens on the Rehovot campus

1947
The Hebrew University grows to be a large, well-established research and teaching institution encompassing several new Faculties, as well as the Jewish National and University Library, a university press, and an Adult Education Center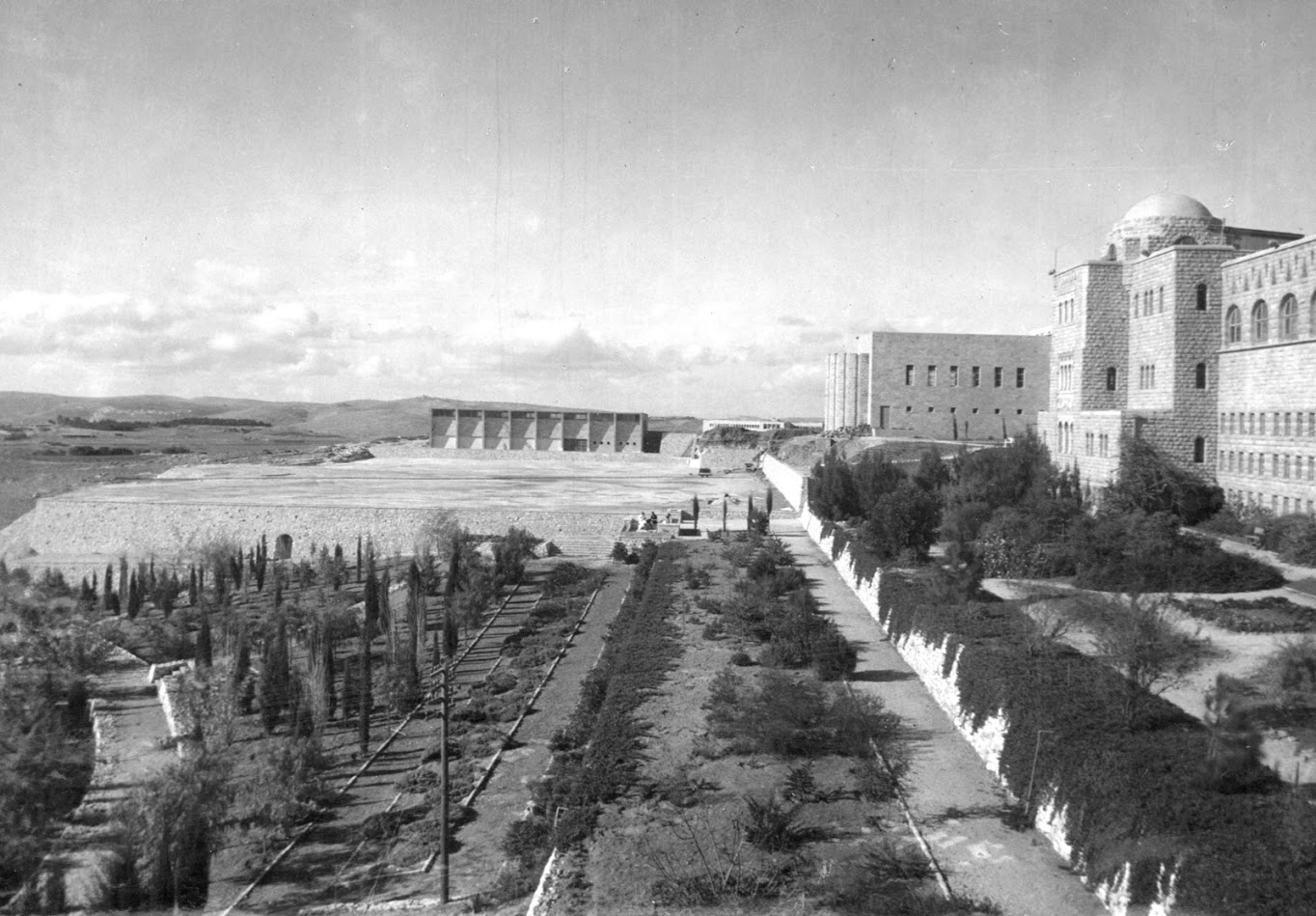 1948
The provisional Israeli government recognizes the Hebrew University as a "central scientific institution of the State of Israel"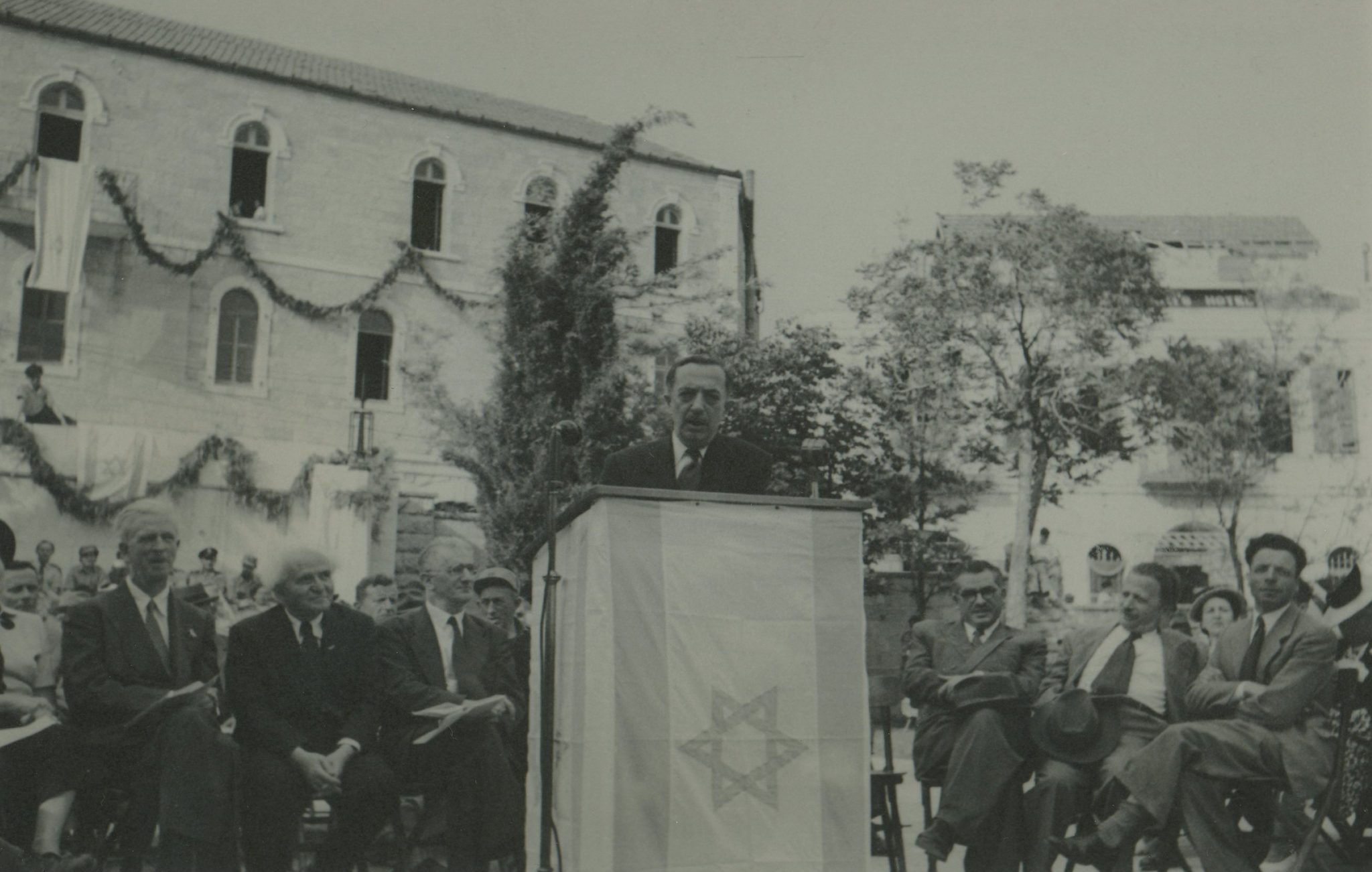 1949
The new Faculty of Medicine officially opens; Faculty of Law, Hebrew University Hadassah Medical School, and Adult Education Center are established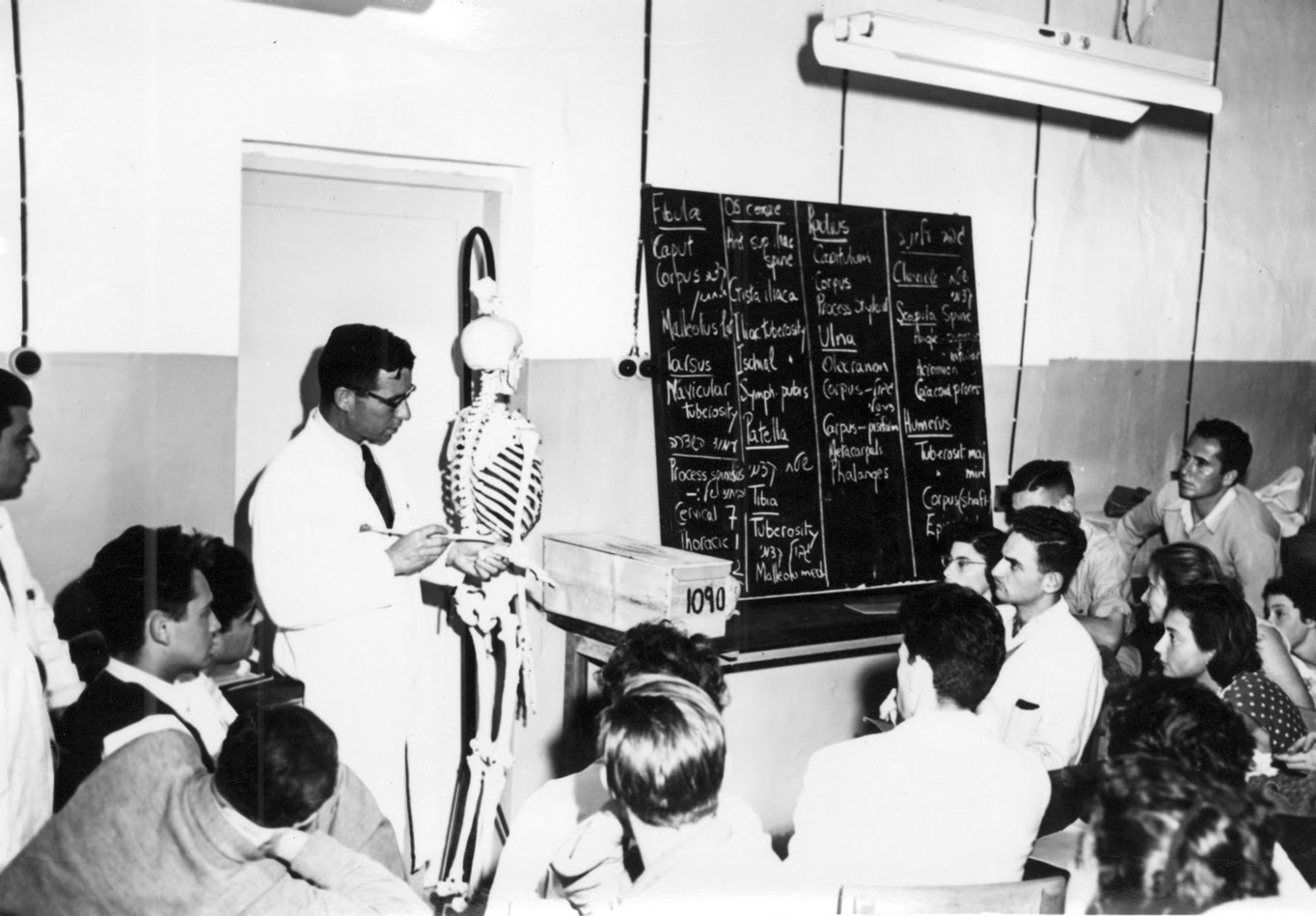 1952
The first M.D. degrees are awarded to students who had begun their training abroad
2. 1953-1972
1958
Dedication of the Givat Ram campus (eventually named the Edmond J. Safra Campus at Givat Ram)
1960
Dedication of the Ein Kerem medical campus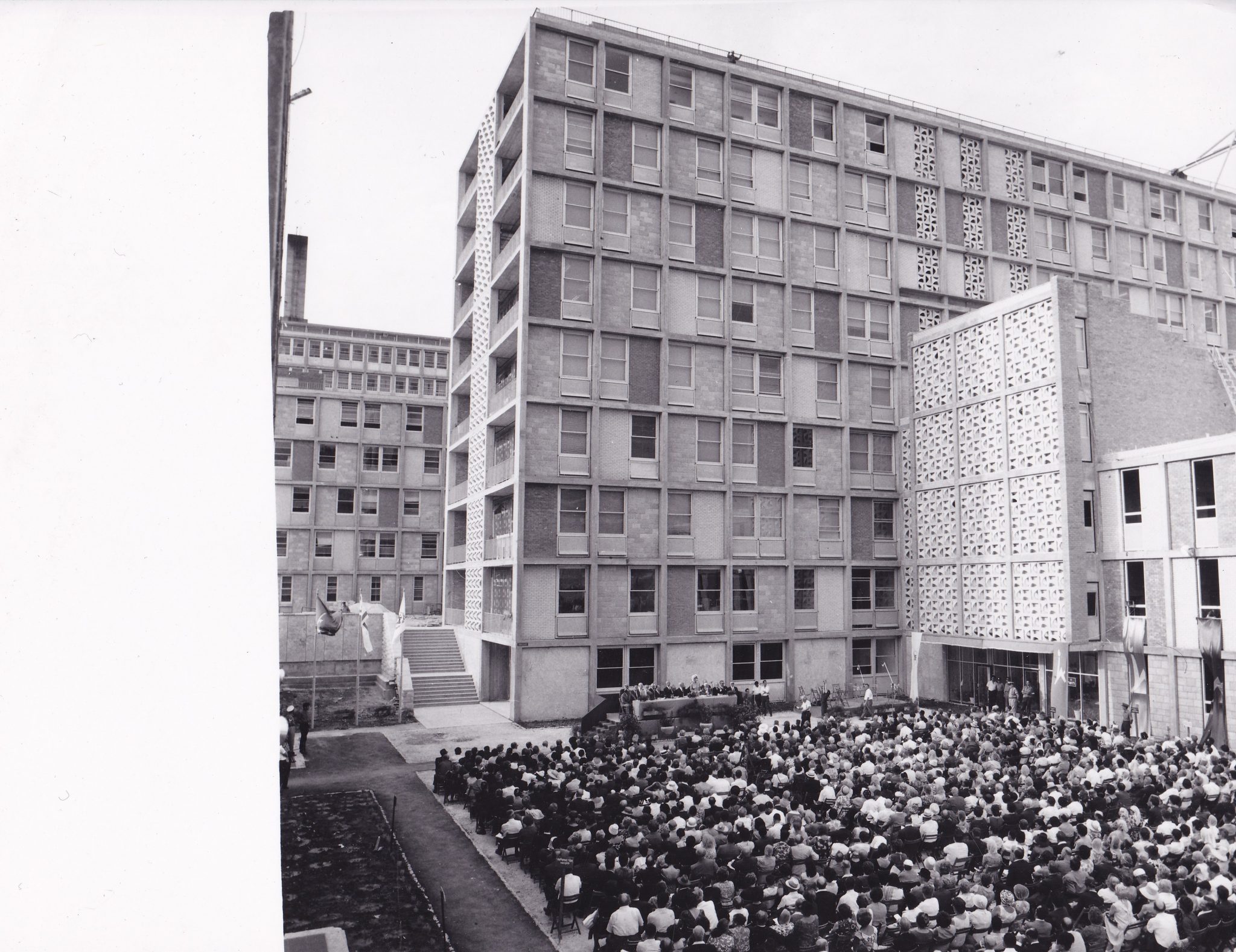 1961
The Hebrew University-Hadassah Medical Center in Ein Kerem opens

1964
Yissum Research Development Company established to patent university research and technology and to promote university partnerships with industry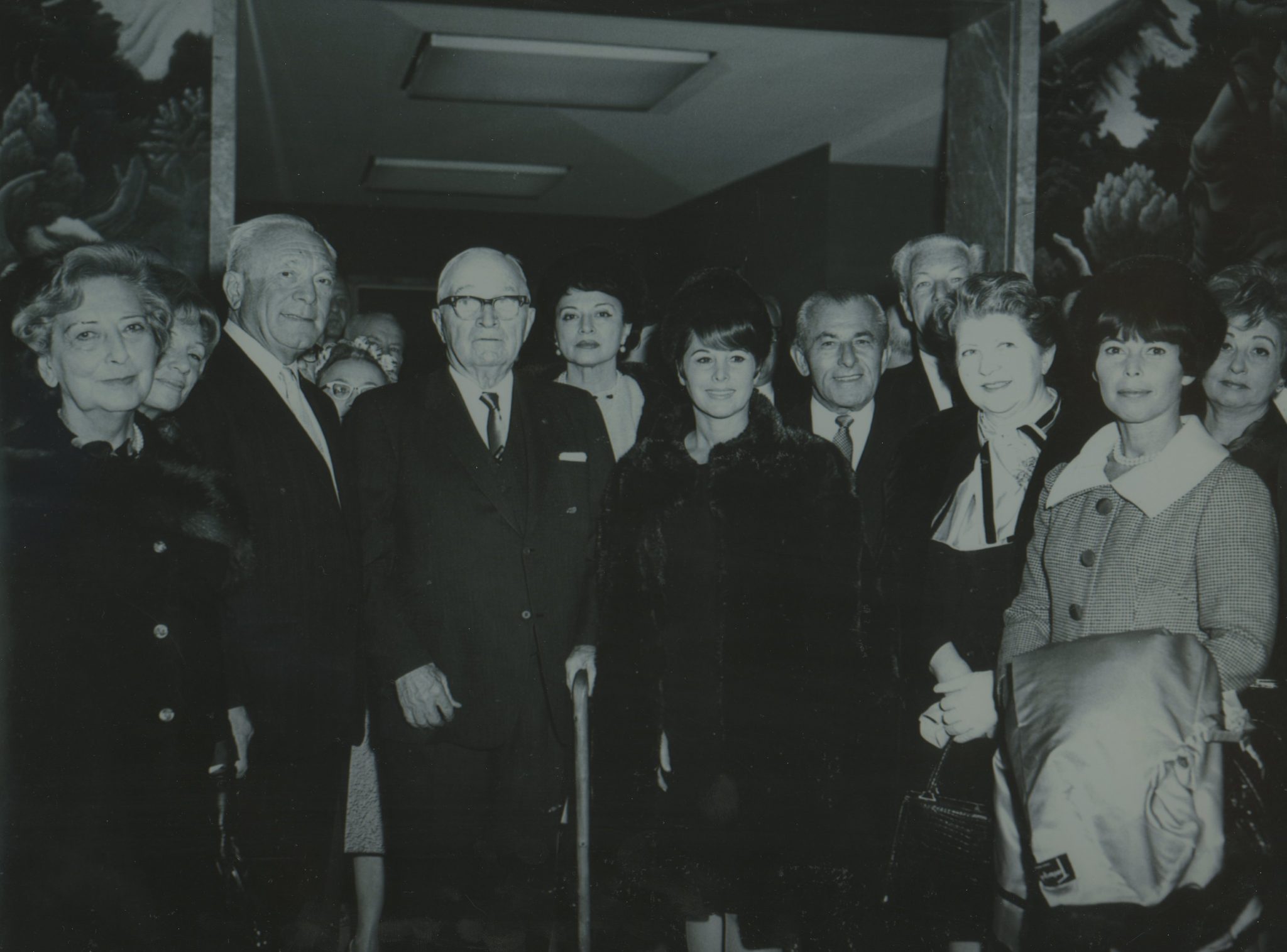 1965
The Harry S. Truman Institute for the Advancement of Peace is established on the Mount Scopus campus; The Truman Institute was the first and remains the largest research center in Israel and the Middle East to examine conflict resolution and propose peaceful solutions for the region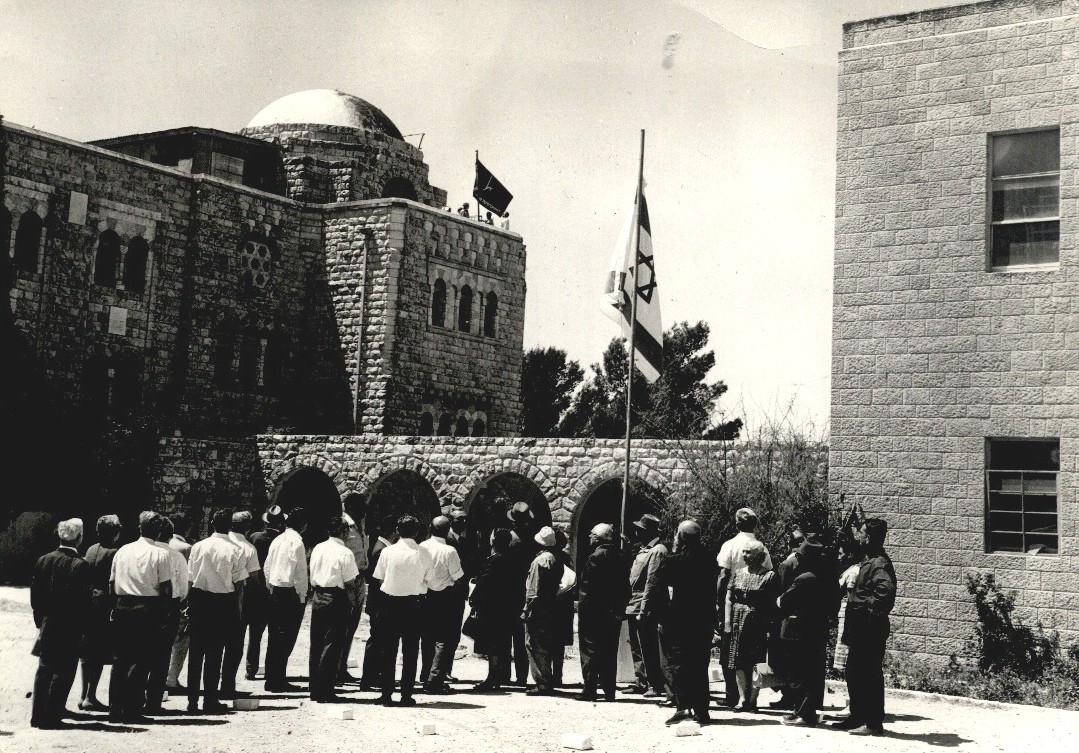 1967
The number of faculties and schools is greatly expanded; enrollment exceeds 12,500; temporarily relocated, HU is slated to return to its original home on Mount Scopus following the reunification of Jerusalem in the Six-Day War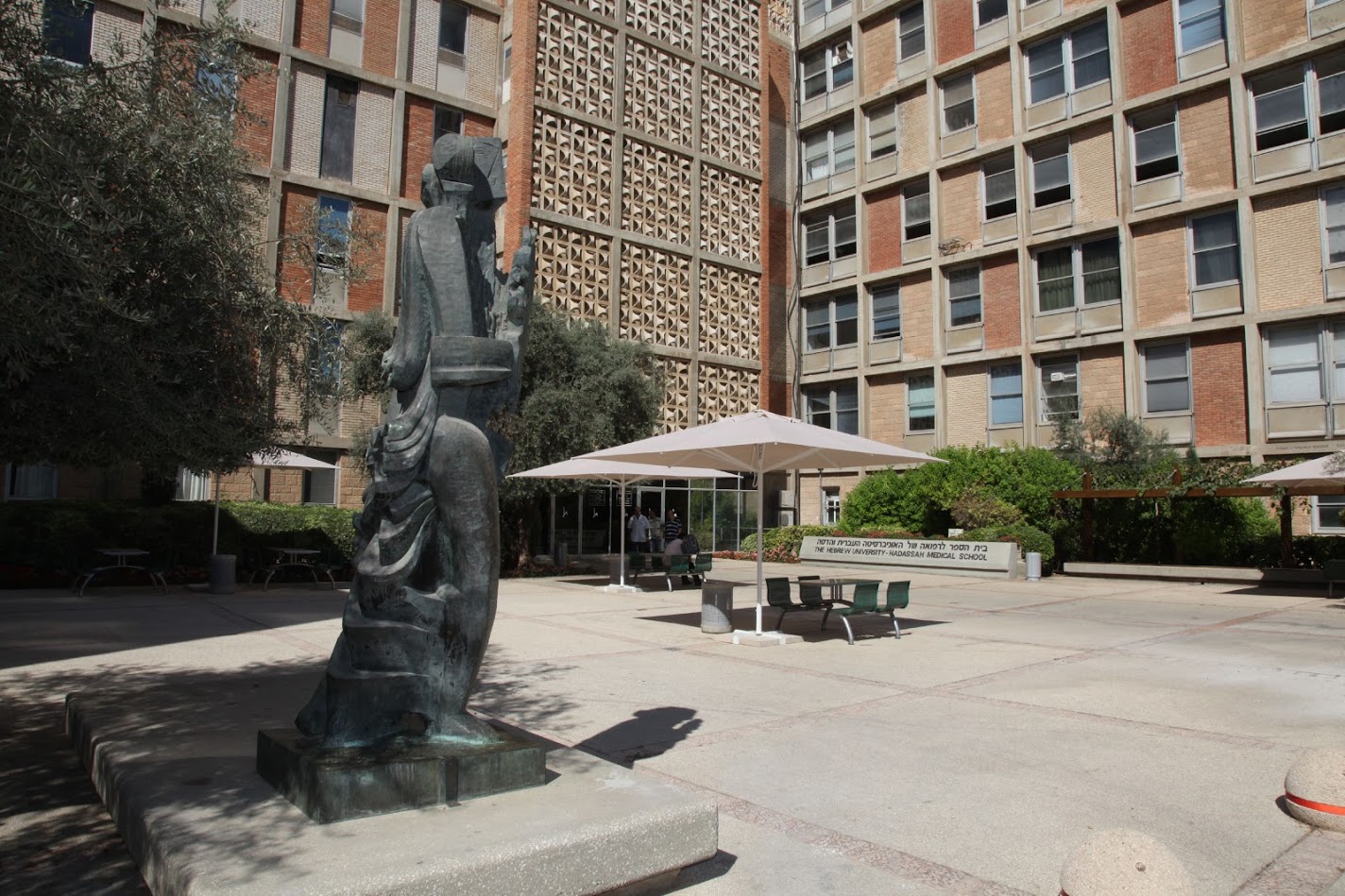 1972
The Faculty of Medicine expands with the addition of the Henrietta Szold-Hadassah-Hebrew University School of Nursing and the Hadassah-Hebrew University School of Occupational Therapy
3. 1981-2008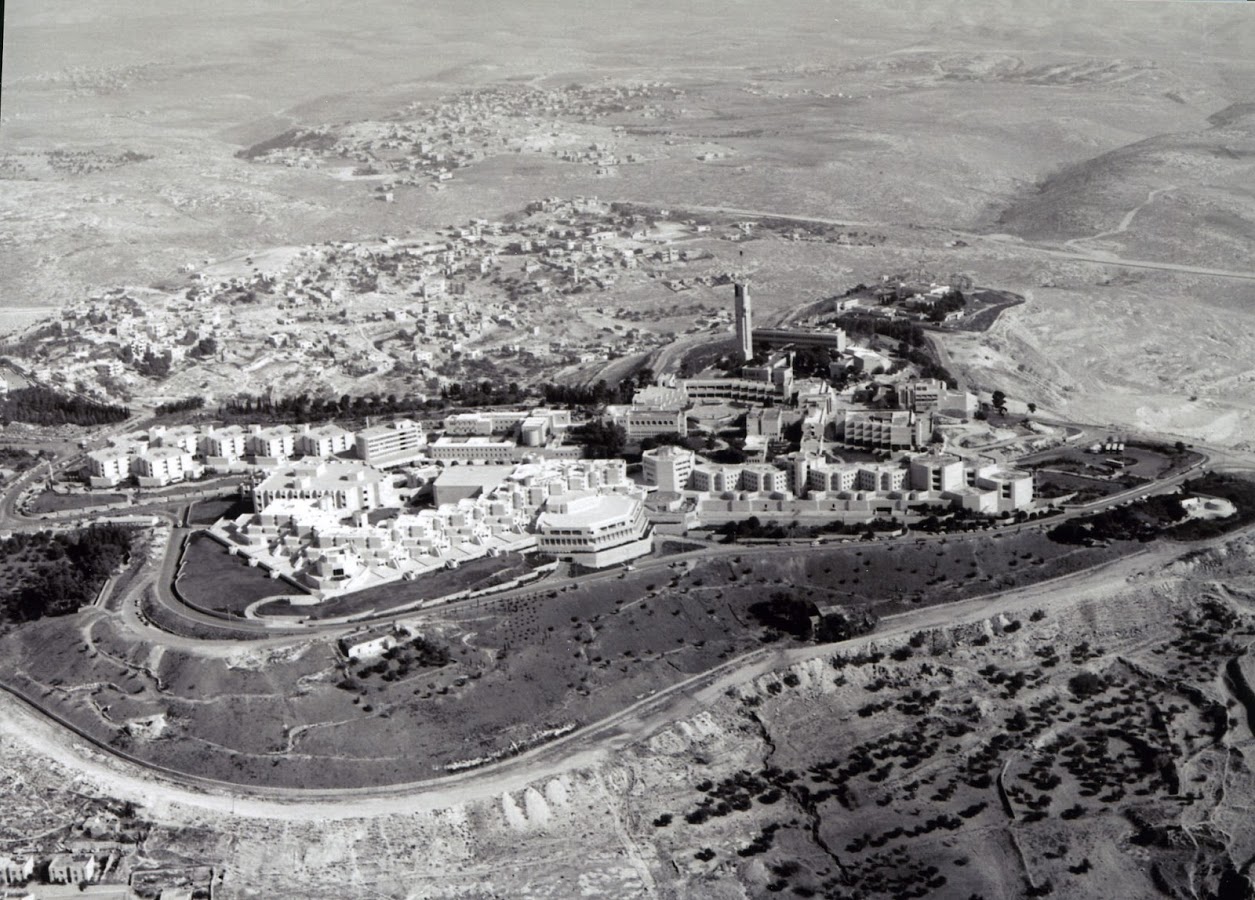 1981
HU continues to grow, with the addition of new buildings, establishment of new programs, and recruitment of outstanding scholars, researchers and students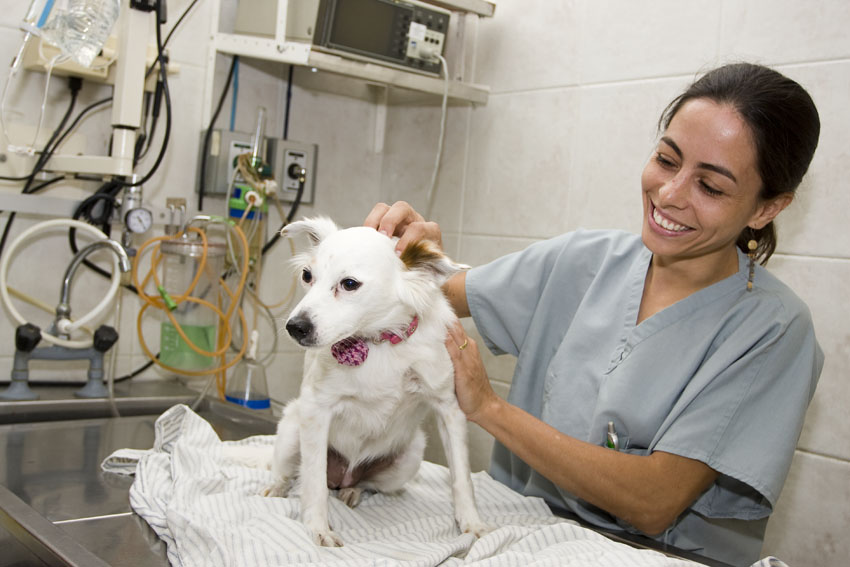 1985
Opening of the Koret School of Veterinary Medicine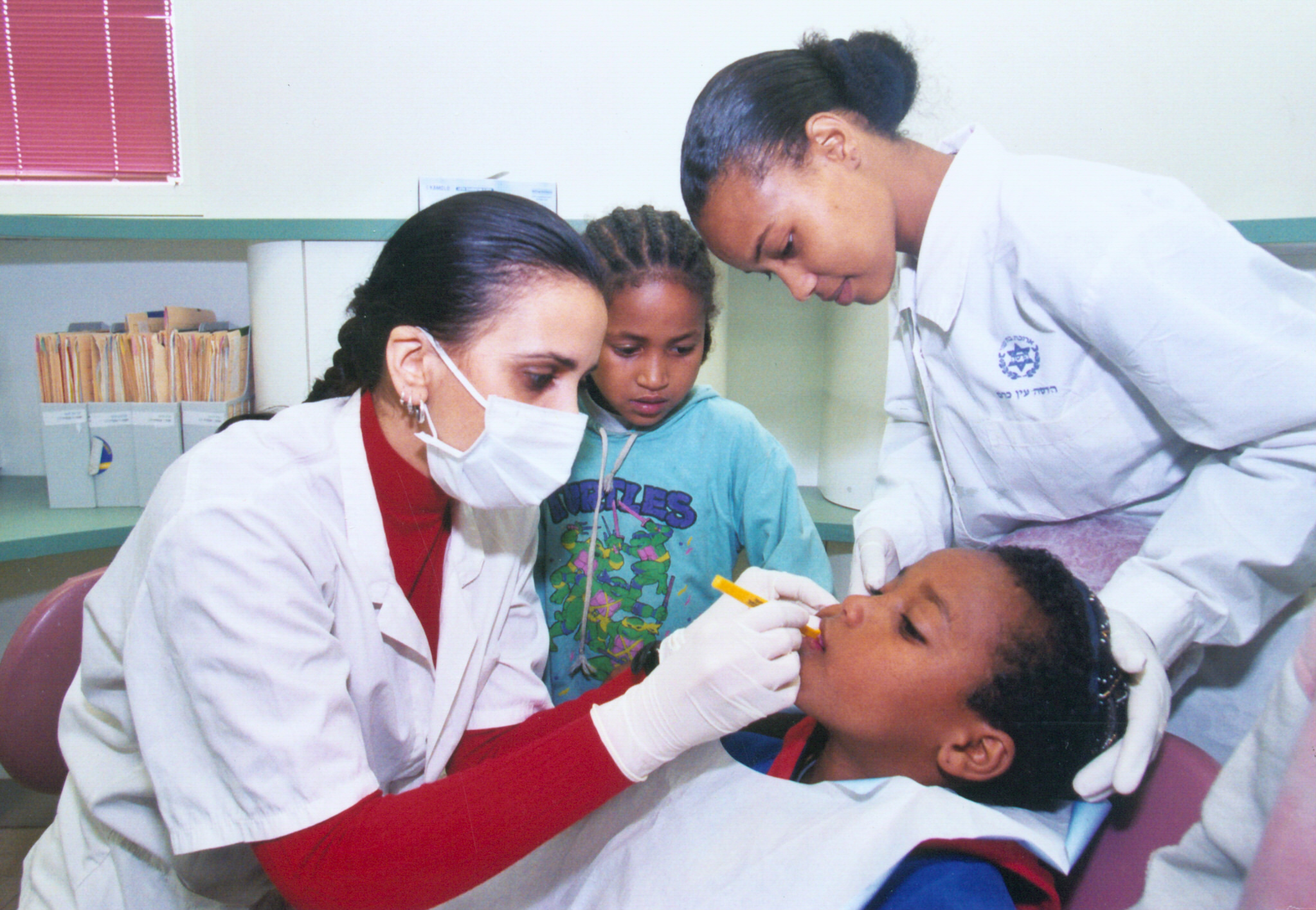 1997
The D. Walter Cohen Center for Dental Education in the Middle East is created to bring together dentists from the region to engage in joint research projects and learn their colleagues' respective techniques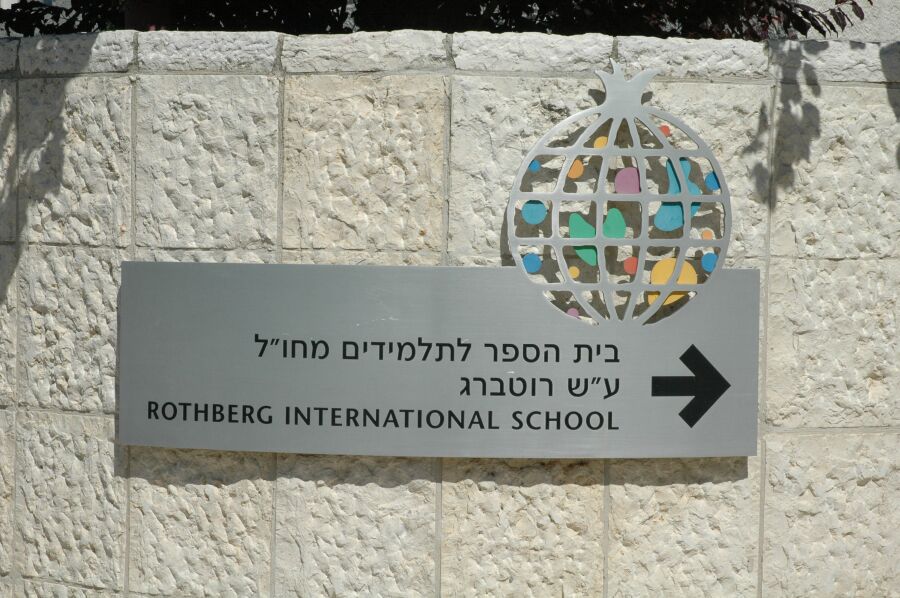 1998
The School for Overseas Students is renamed the Rothberg International School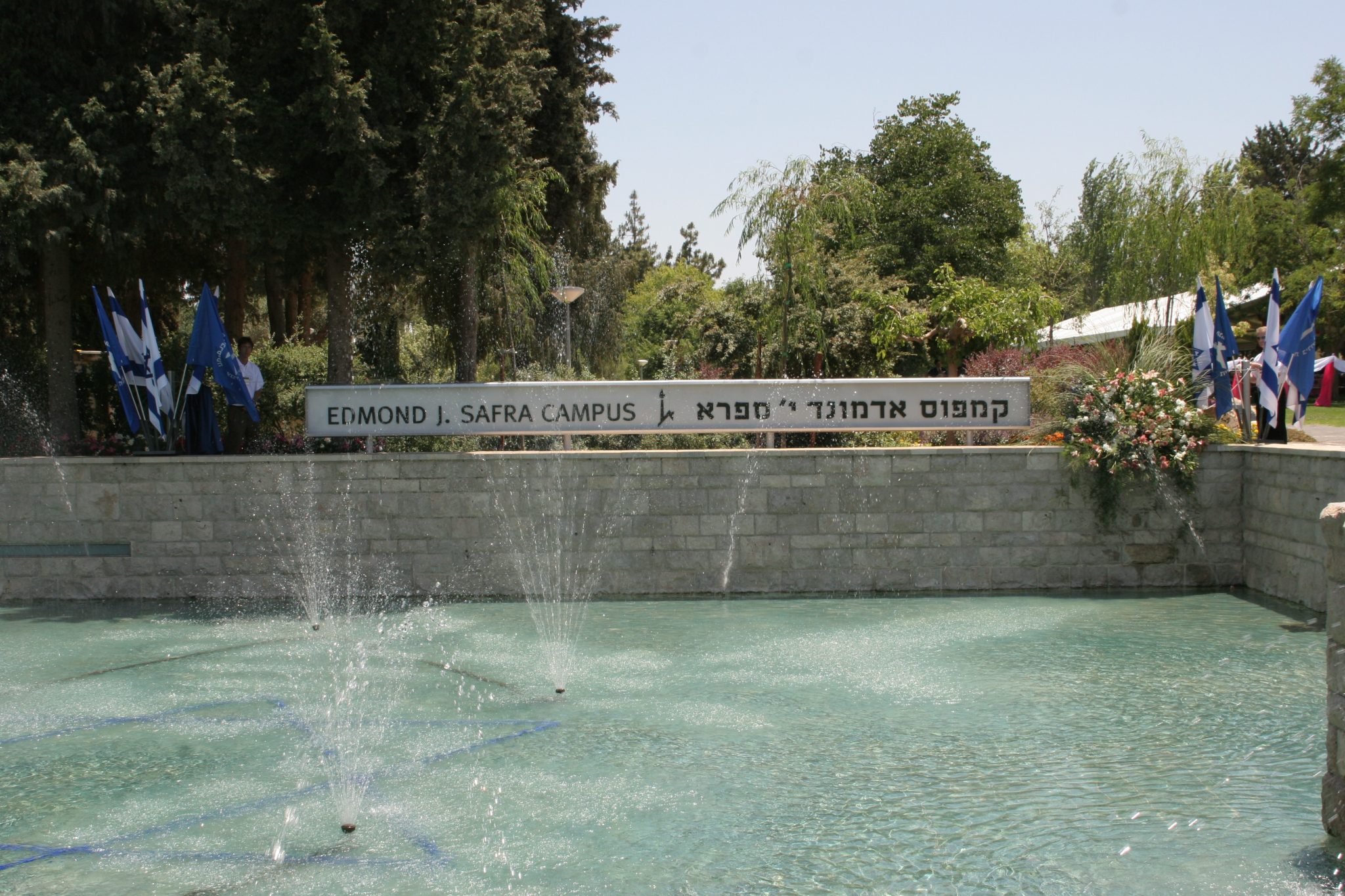 2000
HU's Givat Ram campus is named the Edmond J. Safra Campus, in honor of the leading philanthropist and founder of the Republic National Bank of New York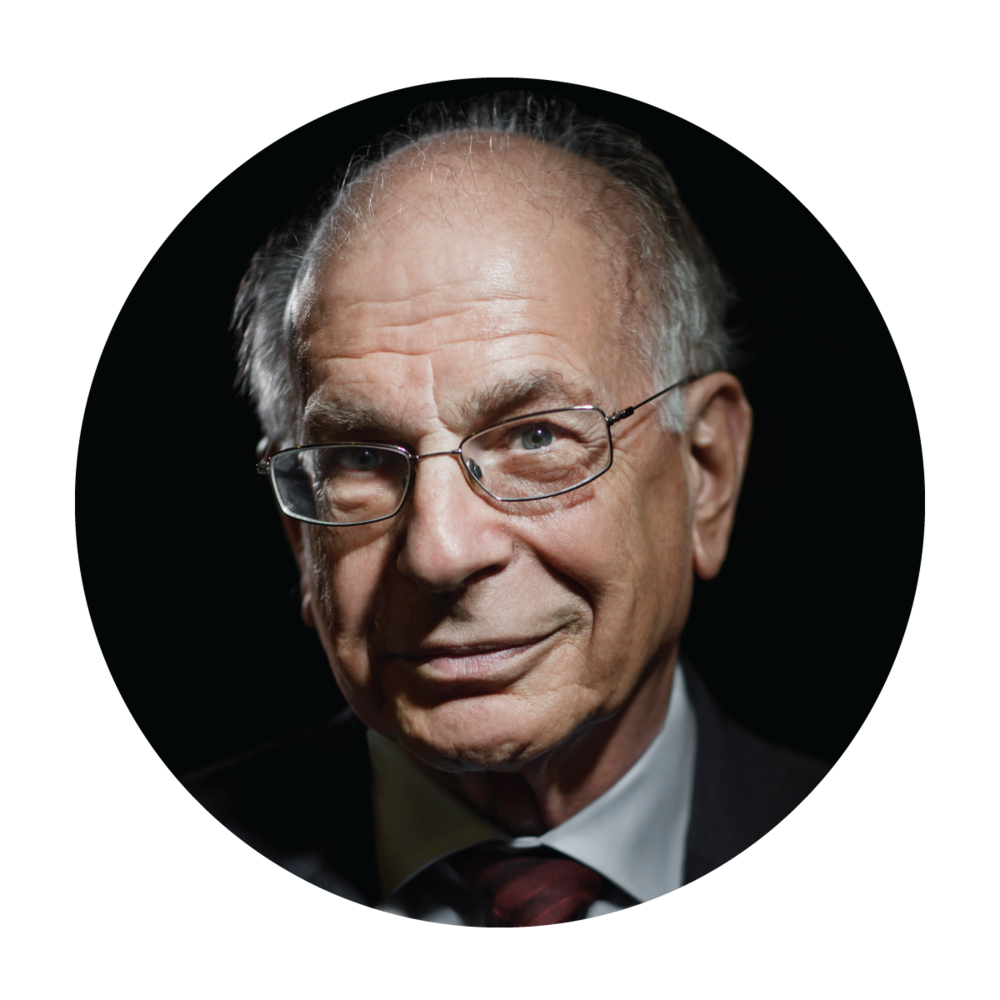 2002
Daniel Kahneman, a professor at Princeton University and a fellow of HU's Center for the Study of Rationality and Interactive Decision Theory, is the co-winner of the Nobel Prize in Economic Sciences
2004
Three HU graduates become Nobel Prize laureates in Physics, and Chemistry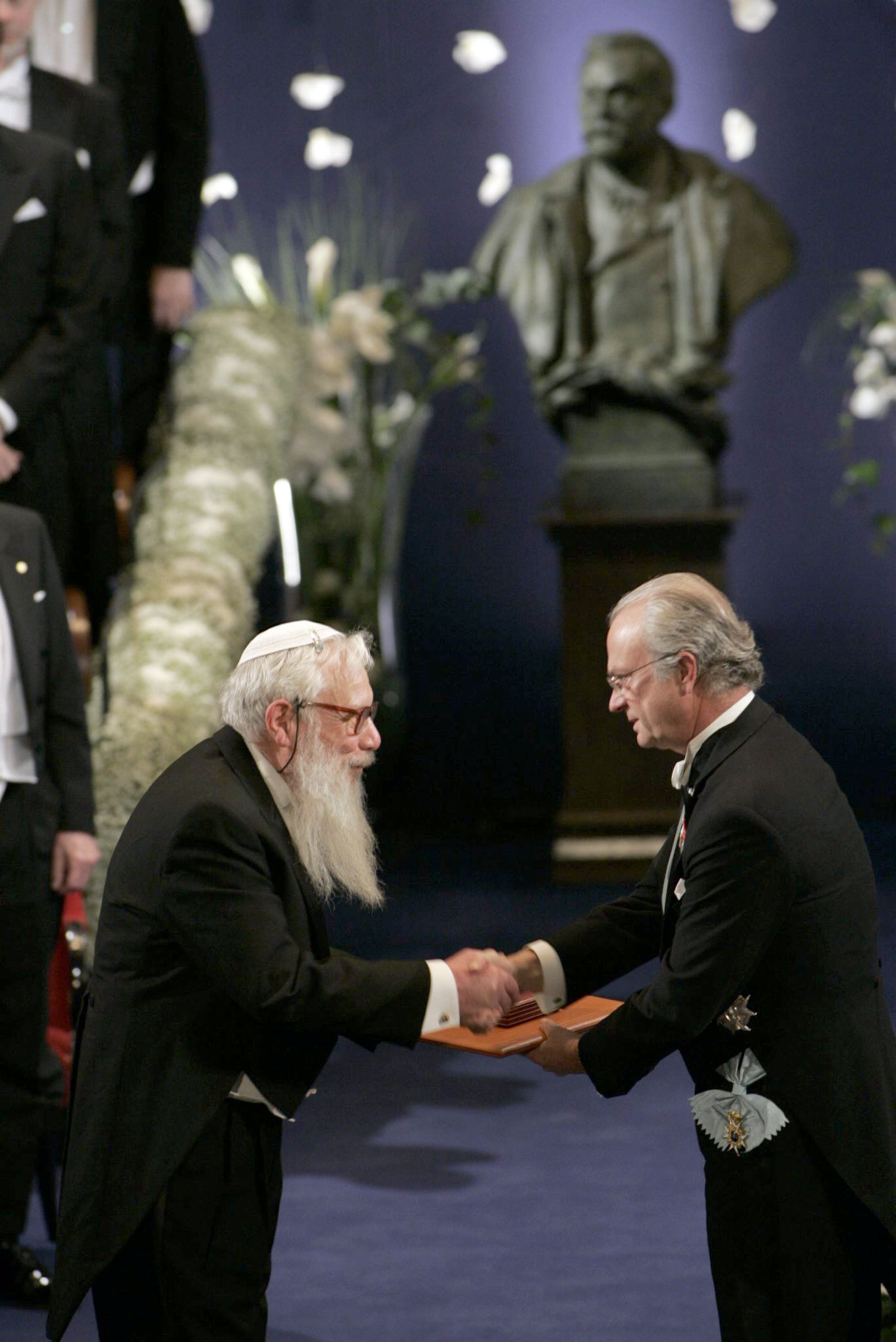 2005
Robert J. Aumann, professor emeritus at HU's Center for Rationality and a faculty member for five decades, is the co- recipient of the 2005 Nobel Prize in Economic Sciences for his groundbreaking work in game theory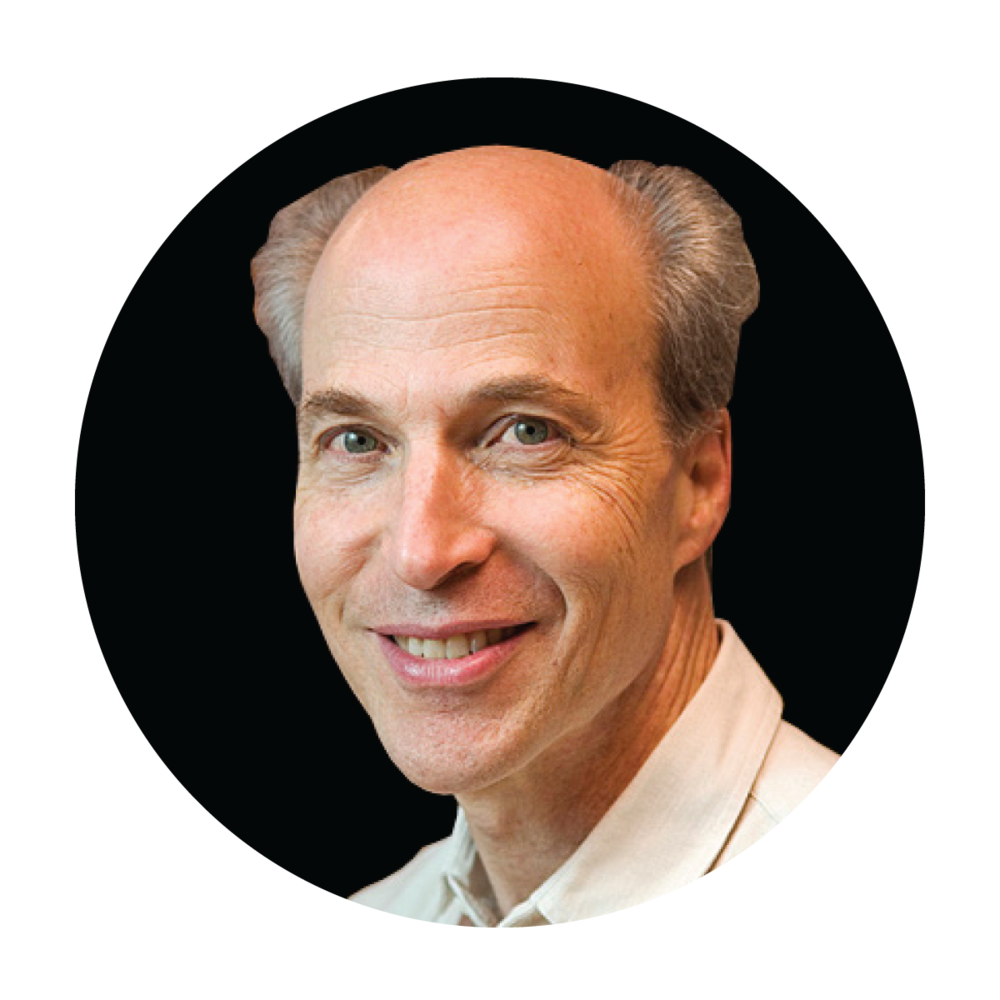 2006
Roger Kornberg of Stanford University, a visiting professor at HU's Department of Biological Chemistry for the past 20 years, wins the Nobel Prize in Chemistry for his studies of the molecular basis of eukaryotic transcription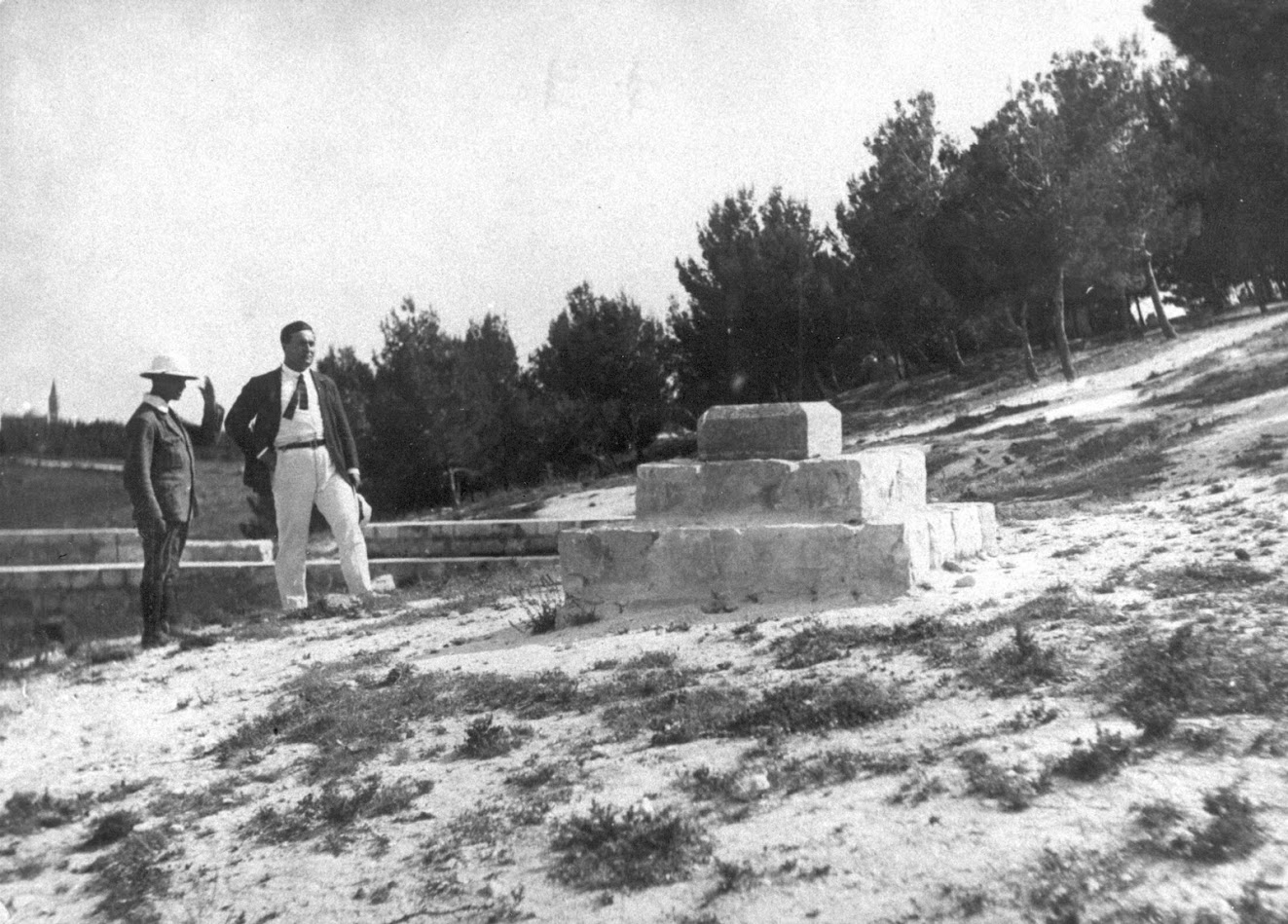 2008
The 90th anniversary of the Hebrew University's cornerstone laying
4. 2009-2015
2009
Edmond and Lily Safra Center for Brain Sciences (ELSC) established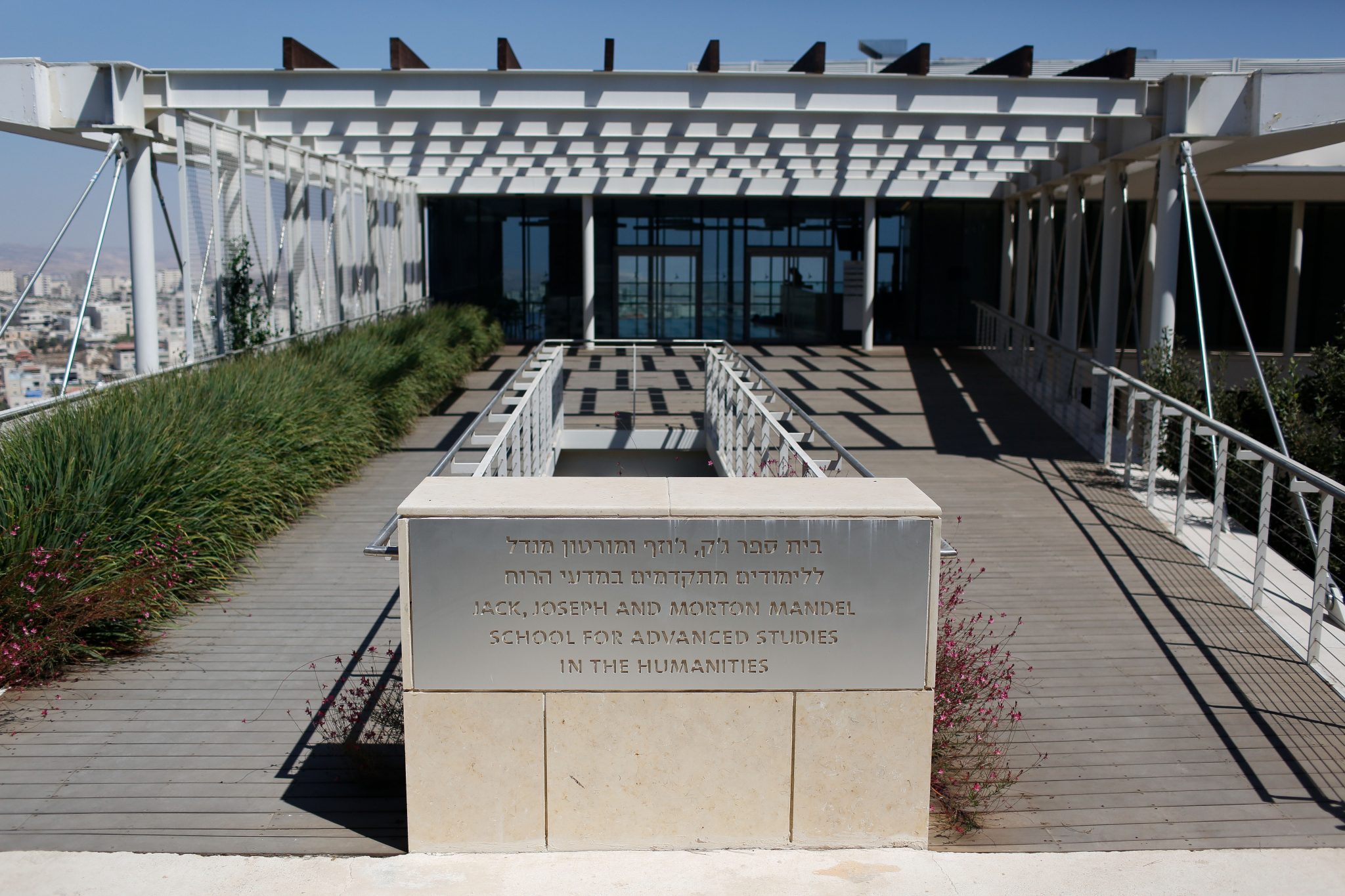 2011
Establishment of the Jack, Joseph and Morton Mandel School for Advanced Studies in the Humanities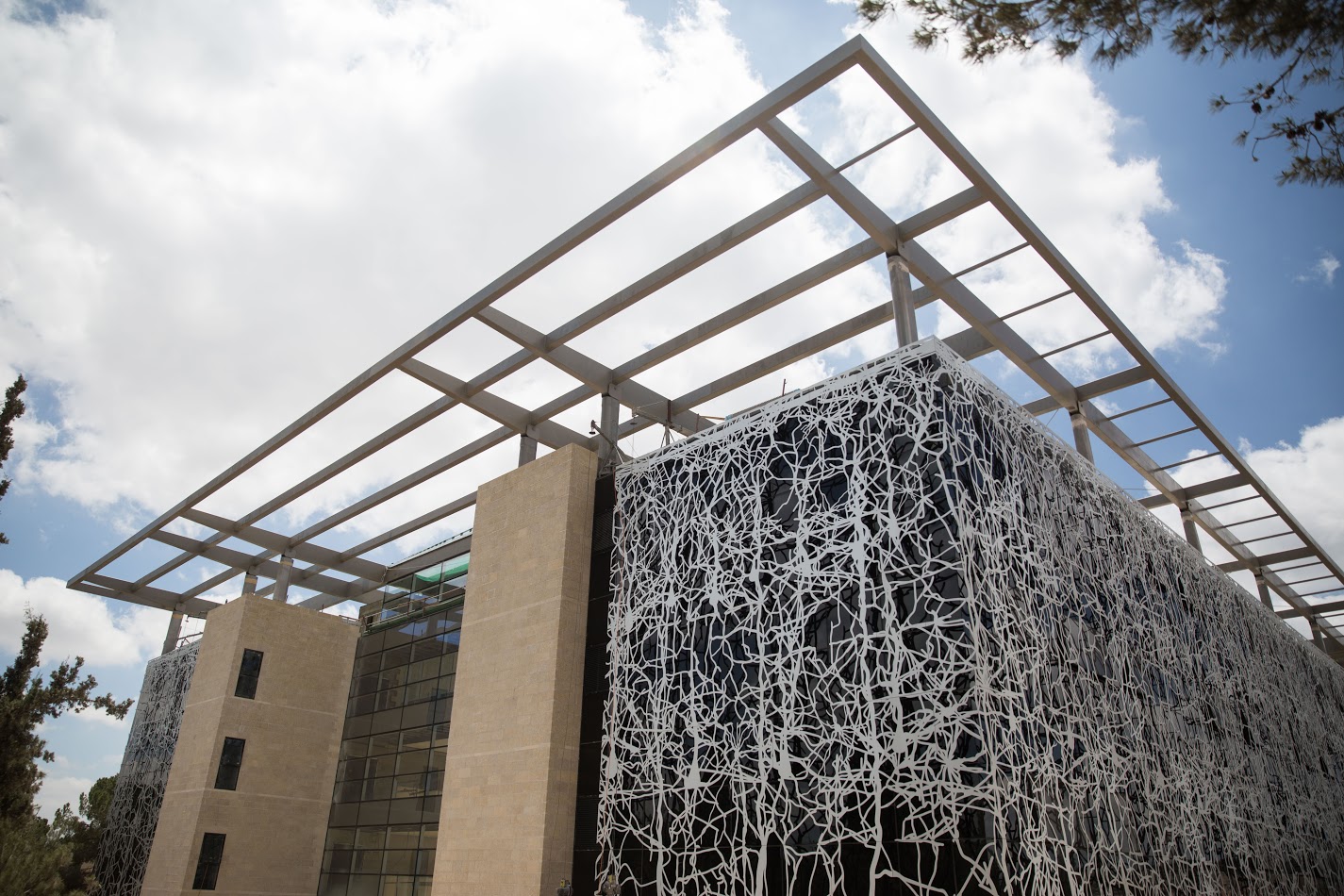 2013
Groundbreaking for the Suzanne and Charles Goodman Brain Sciences Building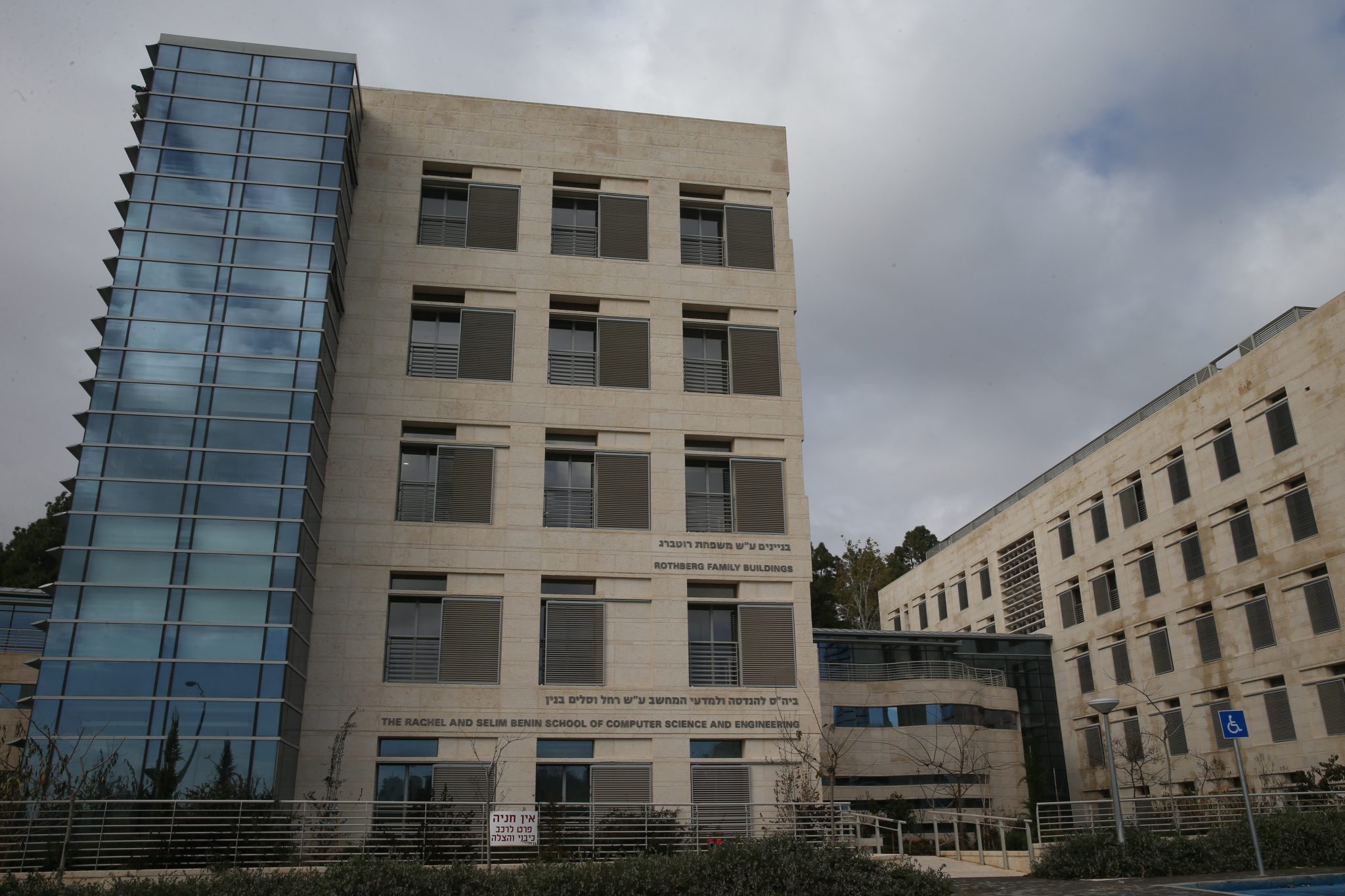 2014
Dedication of the Rothberg Family Buildings housing the Benin School of Engineering and Computer Science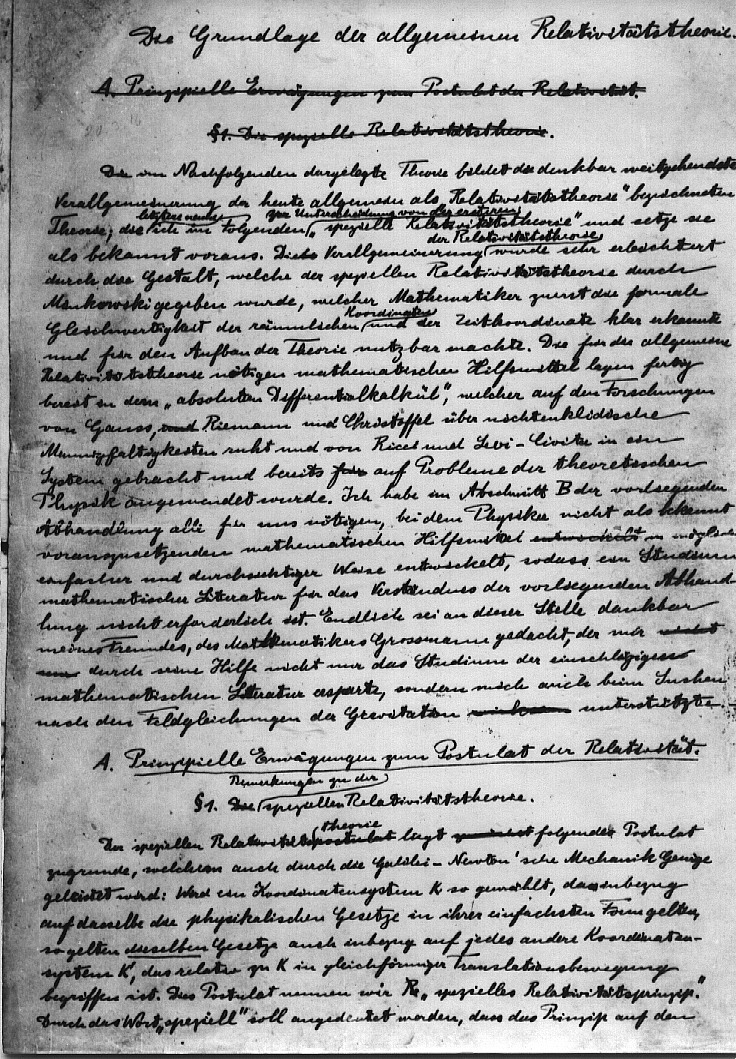 2015
• Hebrew University celebrates its 90th anniversary, the 50th anniversary of the Harry S. Truman Research Institute for the Advancement of Peace and the 100th Anniversary of Albert Einstein's Theory of Relativity
• Launch of the new building housing the Jack, Joseph and Morton School of Advance Studies in the Humanities
• Partnership with Cleveland Clinic for Center for Transformative Nanomedicine