Private Tour of Dali's Aliyah: A Moment in Jewish History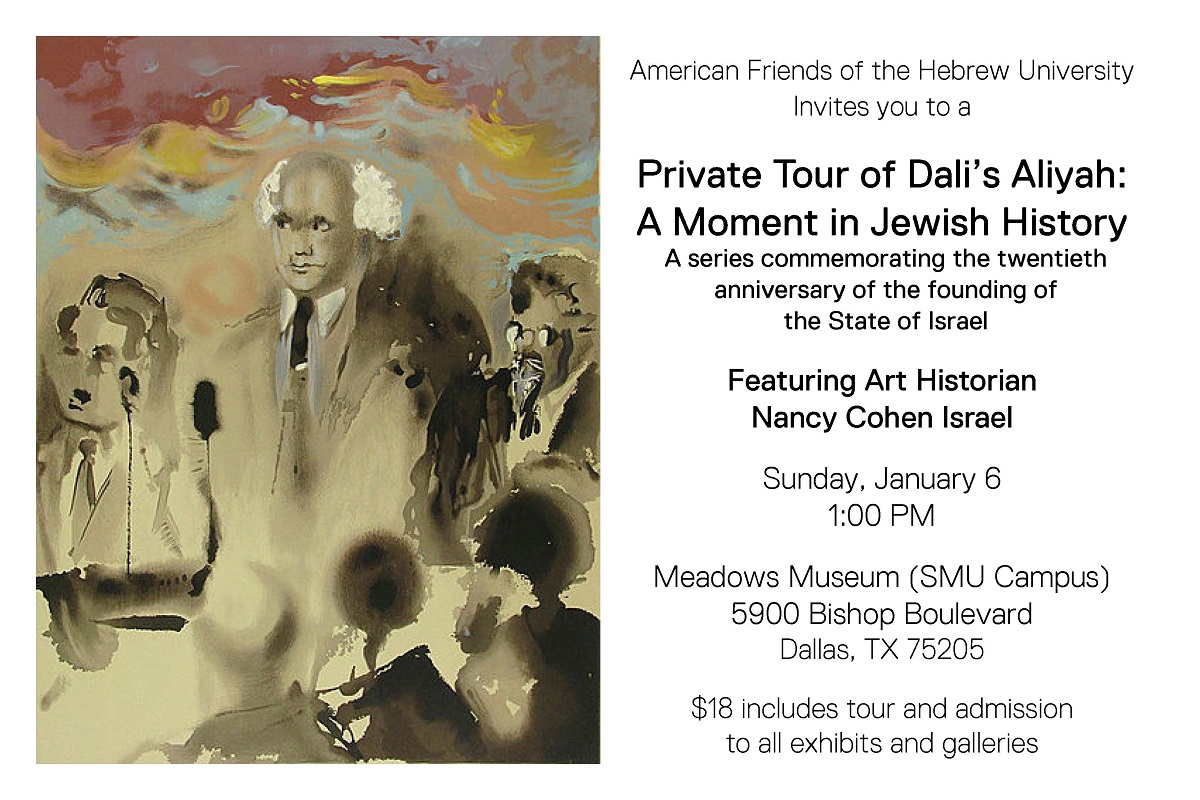 Join American Friends of the Hebrew University (AFHU) to learn about Salvador Dali's series commemorating the founding of the State of Israel and the artist's Hebrew University connection from Dallas-based art historian Nancy Cohen Israel.
$18 per person includes private tour and admission to the museum's other exhibits and upper galleries. To maximize the experience, tour size is limited.
AFHU connects the passions of Americans to the talent at the Hebrew University of Jerusalem, one of the world's most distinguished academic and research institutions. In addition to raising awareness and funds for the university, AFHU helps the university recruit and retain outstanding faculty, build teaching and research facilities, and provide scholarships and fellowships.