50th Annual George A. Katz Torch of Learning Award Luncheon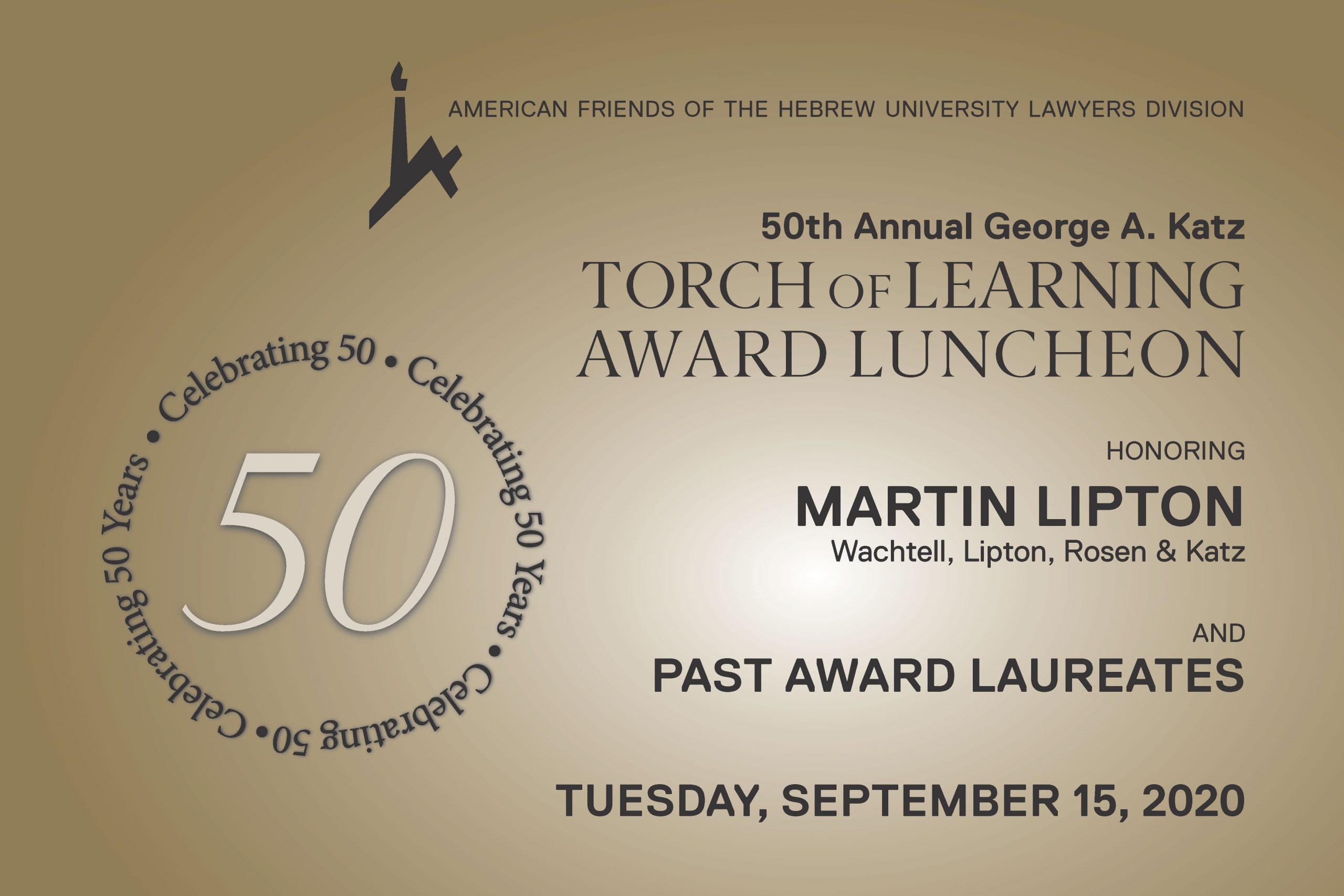 50th Annual George A. Katz
TORCH OF LEARNING AWARD LUNCHEON
honoring Martin Lipton (Wachtell, Lipton, Rosen & Katz) and
celebrating our Golden Anniversary with all our Past Award Laureates
Dinner Co-Chairs
Adam O. Emmerich | Daniel R. Fischel | Edward D. Herlihy | Meyer G. Koplow
Kenneth G. Langone | Vincent Levy | Carol L. Ludwig | Eugene A. Ludwig
Theodore N. Mirvis | Daniel A. Neff | Michael S. Shuster |Herbert M. Wachtell
LUNCHEON GUEST SPEAKER – Ambassador Dennis Ross

To join us for this milestone occasion, register here.
If you are unable to attend the luncheon but wish to make a tax-deductible contribution, click here.
To print and mail in your reservation or for wire transfers, click here.
Luncheon proceeds to benefit American Friends of the Hebrew University and the Hebrew University Faculty of Law.
For more information, please contact Maura Milles at 212.607.8519 or [email protected].