50th Annual George A. Katz Torch of Learning Award Celebration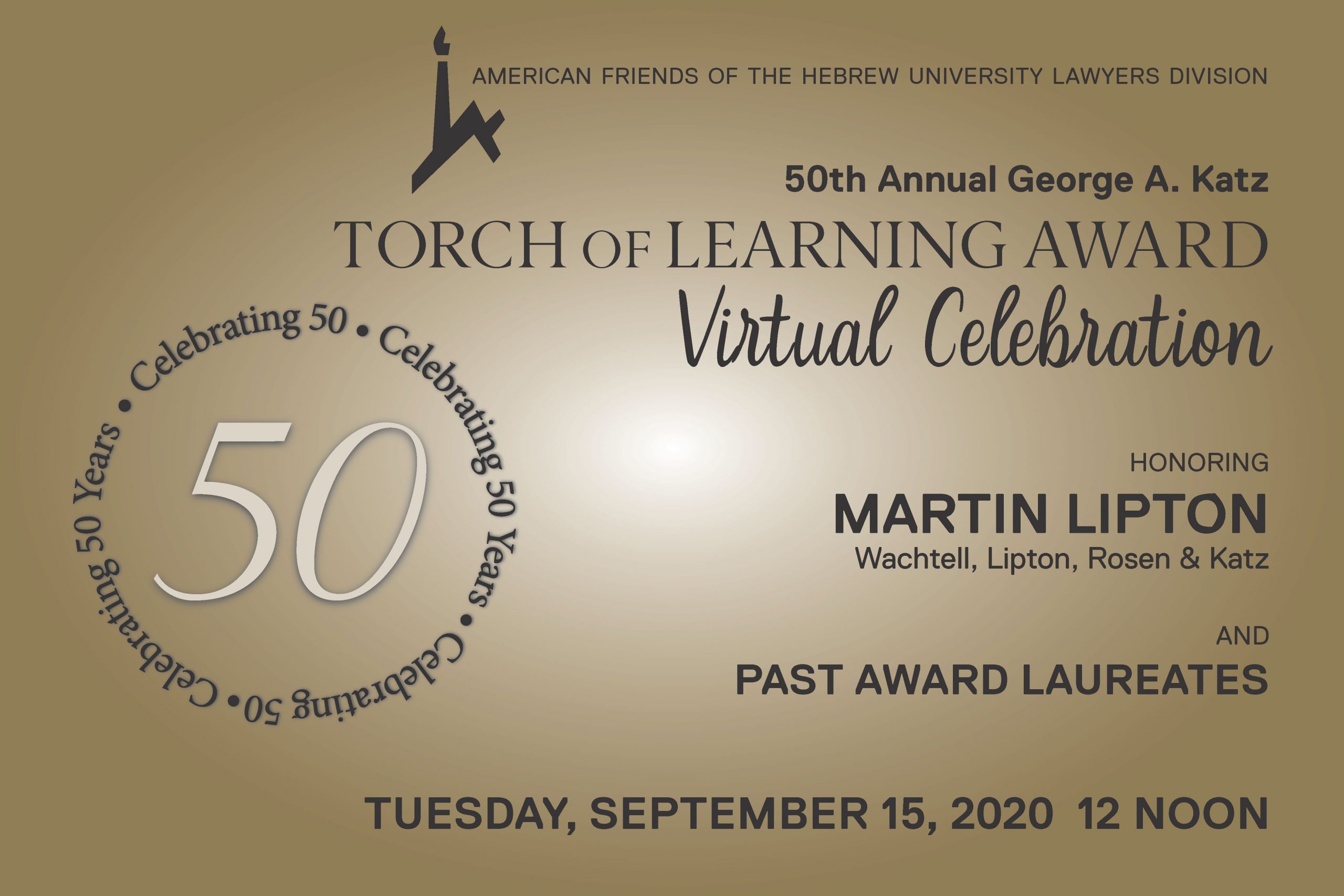 CO-CHAIRS
Adam O. Emmerich | Pamela Nadler Emmerich | Daniel R. Fischel | Edward D. Herlihy Meyer G. Koplow Kenneth G. Langone | Vincent Levy
Carol L. Ludwig | Eugene A. Ludwig | Theodore N. Mirvis | Daniel A. Neff | Michael S. Shuster | Herbert M. Wachtell
Please join us on Tuesday, September 15th at 12 noon for an engaging one-hour virtual celebration honoring Martin Lipton and Past Award Laureates. Hebrew University's Chancellor Menahem Ben-Sasson and Ambassador Dennis Ross will be among our special guests to mark this milestone – AFHU's 50th George A. Katz Torch of Learning Award event.
For more information and wire transfer instructions, please contact Maura Milles at 212.607.8519 or [email protected].
Be among our most generous supporters helping to shape Israel's leaders of tomorrow, while providing aid to communities in Israel during this COVID-19 crisis. Proceeds to benefit American Friends of the Hebrew University and the Hebrew University Faculty of Law.
*  Your contribution is fully deductible to the extent provided by law.
No goods or services have been received. *
Please submit Virtual Journal logos in a PNG or eps file format to [email protected].