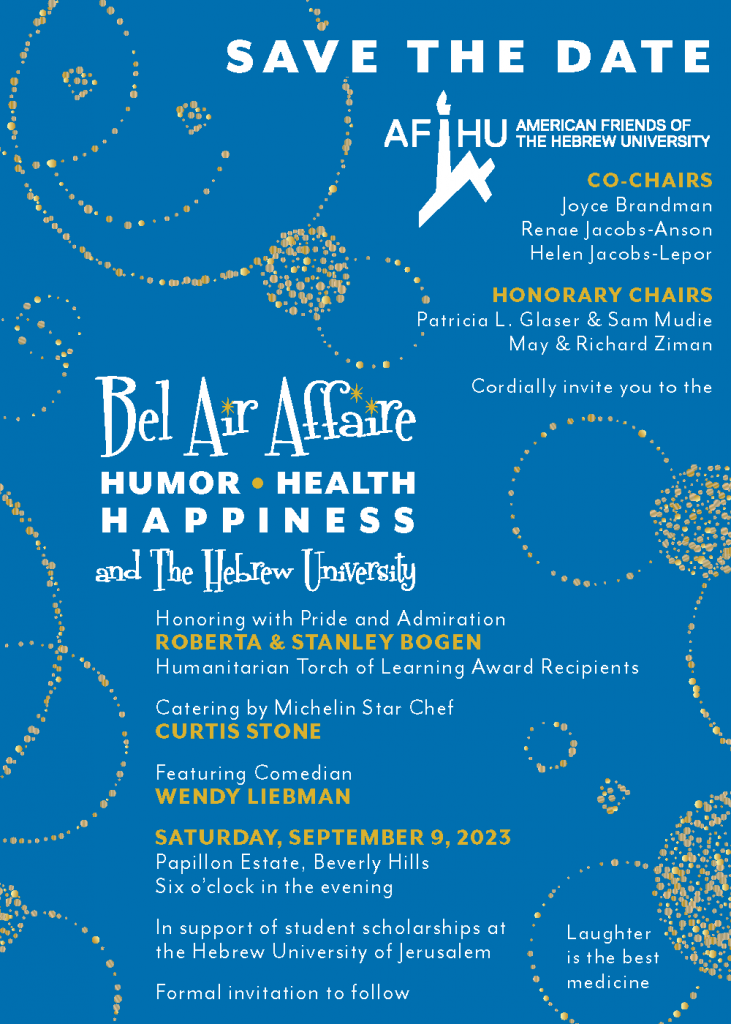 Please join us on Saturday, September 9 for the 14th annual Bel Air Affaire, honoring Roberta and Stanley Bogen with the 2023 Humanitarian Torch of Learning Award. The evening raises funds in support of student scholarships at Israel's premier institution, the Hebrew University of Jerusalem.
The 14th Annual Bel Air Affaire will be hosted at the stunning Papillon Estate in Beverly Hills, California, and feature a performance by comedian Wendy Liebman. Catering will be provided by Michelin Star chef, Curtis Stone.
Event Chairs include Joyce Brandman, Renae Jacobs-Anson, and Helen Jacobs-Lepor.
Honorary Chairs include Patricia L. Glaser & Sam Mudie and May & Richard Ziman.
Unable to attend but would like to make a tax-deductible contribution? Please click here.
If you have any questions, please call our office at 310.843.3100 or email [email protected].