News:
Pamela Emmerich Named Next President of American Friends of the Hebrew University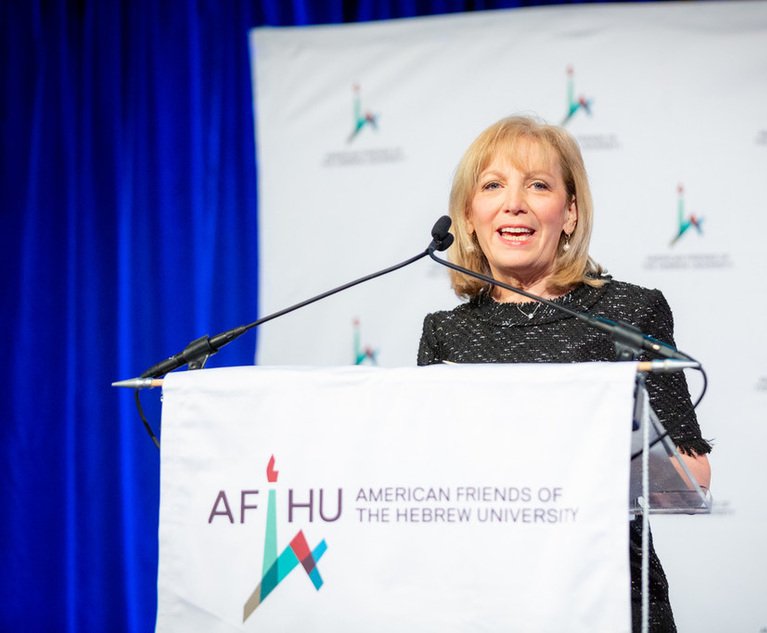 May 8, 2023 — Pamela Nadler Emmerich has been named the next President of American Friends of the Hebrew University (AFHU). The vote took place at the AFHU National Board of Directors' meeting in New York. Outgoing President Clive Kabatznik was installed as Board Chair.  
Emmerich has been an AFHU leader for nearly two decades, initially serving on the President's Council for Young Leadership. She has been a member of AFHU's National Board of Directors since 2009 and served most recently as Board Secretary and Chair of the Nominations Committee. Emmerich is a member of AFHU's Executive and Campaign Committees and President Emerita of the Northeast Regional Board. 
"Pamela is an extraordinarily dedicated and effective AFHU officer, admired for her exemplary leadership in service to Israel and the cause of higher education," says Joshua Rednik, Chief Executive Officer of AFHU. "I look forward to working with her, and also want to gratefully acknowledge Clive Kabatznik for his leadership as outgoing President." 
Emmerich also serves on the Hebrew University of Jerusalem Board of Governors' Executive Committee and on the board of the Rothberg International School which she attended. She received an Honorary Fellowship in 2012 in recognition of her efforts to promote and contribute to Hebrew University. Pamela and her husband Adam Emmerich's names are inscribed on the university's Wall of Life in Jerusalem.  
"It is an honor to be named as the next AFHU President, to further expand the awareness and support for this world-renowned university," Emmerich says. "I also would like to thank Clive for his leadership, dedication, and continued support. I look forward to the many exciting opportunities ahead."  
Emmerich is currently pursuing a doctorate at the Jewish Theological Seminary. Prior to her full-time pursuit of educational and Jewish communal interests, Emmerich was an attorney at Jones, Day, Reavis & Pogue. She began her legal career at Davis Polk & Wardwell in 1984. 
Her previous educational background includes a Master of Arts in the Hebrew Bible and its Interpretation from the Jewish Theological Seminary in 2017, a Bachelor of Laws (L.L.B.) at the University of Toronto in 1981, and a Master of Laws (L.L.M.) at Columbia University Law School in 1984. She received her undergraduate degree from McGill University in 1978.