Spotlights:
Zack Bodner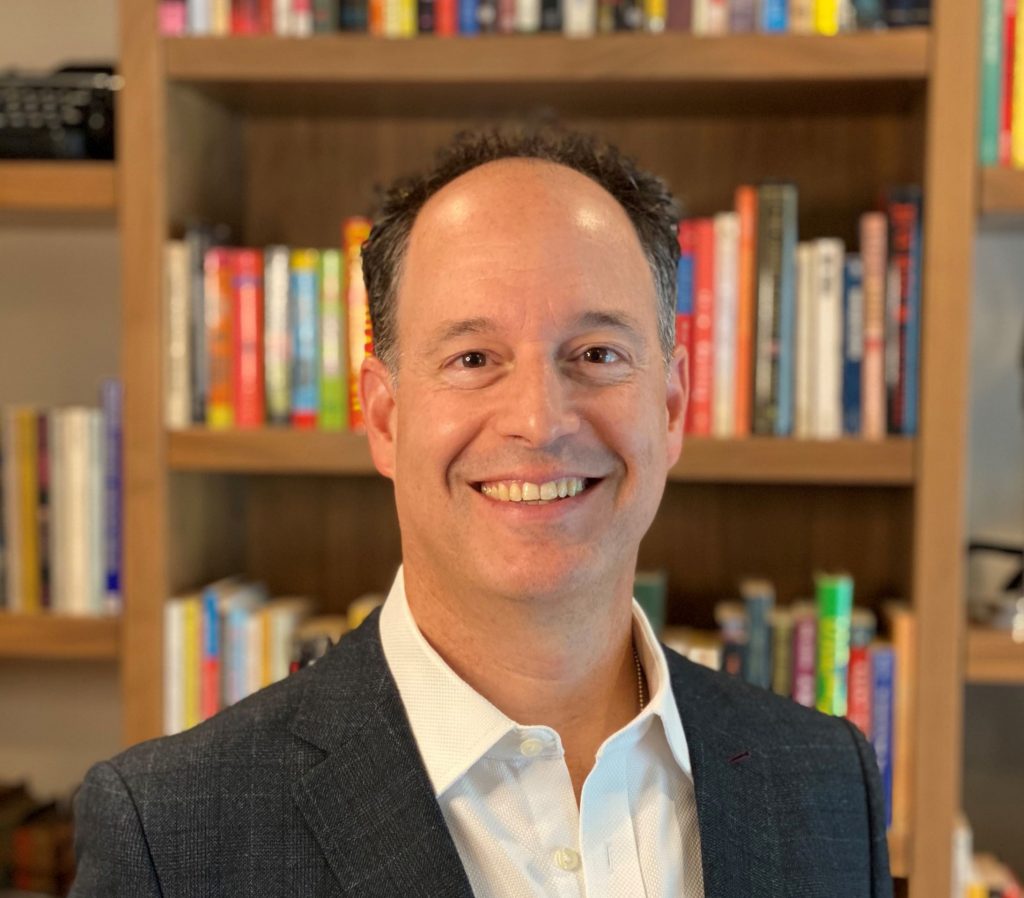 Zack Bodner's first trip to Israel was in high school on an 8-week long teen tour from LA.  He fell in love with the country during the visit and knew he had to return. One of his trip counselors, whom he saw as a role model, had just finished studying at Hebrew University. As Zack recalls, "I looked up to him and said, 'I'm going to come back.'" He continues, "There was no other option. I have a lot of respect for all the Israeli institutions of higher education, but I wasn't looking to go anywhere else. I just wanted to go to Hebrew U and I wanted to go to Jerusalem. It was that clear in my mind."
He was true to his word. In 1994, Zack studied abroad at the Rothberg International School at Hebrew University and considers it a life-changing experience. Until arriving in Jerusalem, he was struggling with what he wanted to do with his life. He explains, "It was really my experience in Israel where it clicked for me. I said, '…I want to do something impacting the Jewish people and Israel. That is my future.' It was really my experience at Hebrew U that clarified that for me.
Number one, professionally, but two, personally; it's where I met not only the best friends of my life to this day, but the woman (Ronit) I ended up marrying."
While studying at Hebrew University, they both lived off-campus in Kiryat HaYovel: Zack with five men and Ronit with five women. The group of 12 became best friends; they are still in touch with each other, and their children have become friends. Despite distance, they still try to get together as frequently as possible.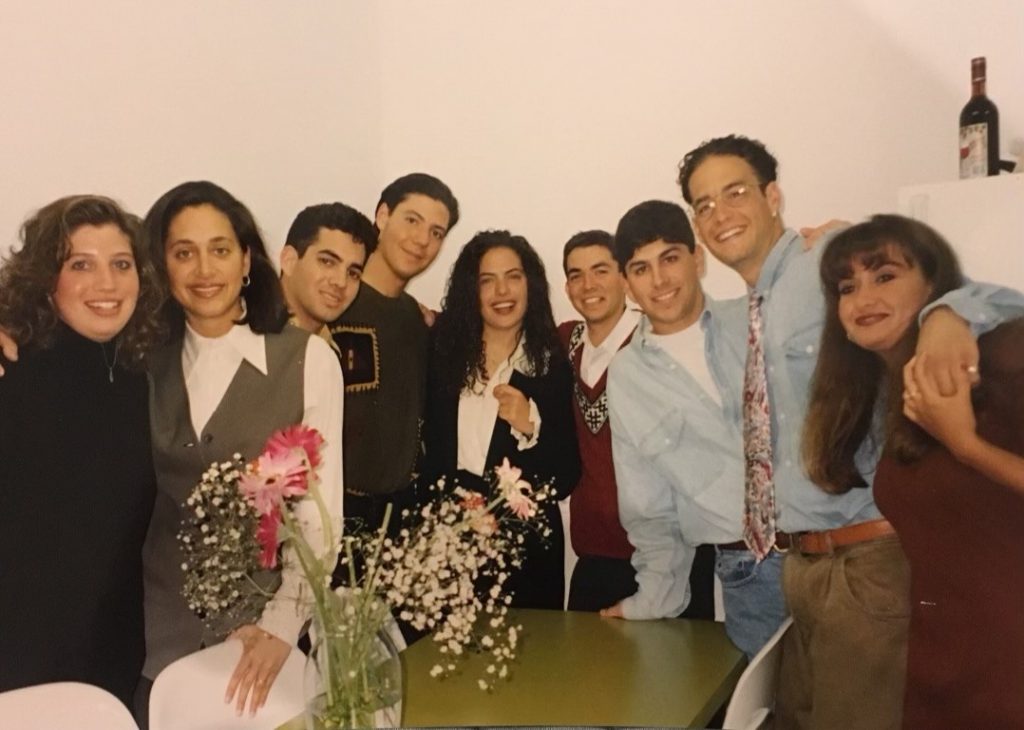 Zack and several friends arranged their class schedule to be from Tuesday through Thursday, allowing for long weekends when they would travel. Even with a condensed schedule, he remembers loving his classes. In Hebrew class, Zack became close with many Argentinian students, especially after the Buenos Aires JCC bombing. During the class, not only did his Hebrew improve greatly, but he also used his Spanish to help translate. The Archaeology of Jerusalem was his favorite course because every week the class would take field trips to various archaeological sites around the city.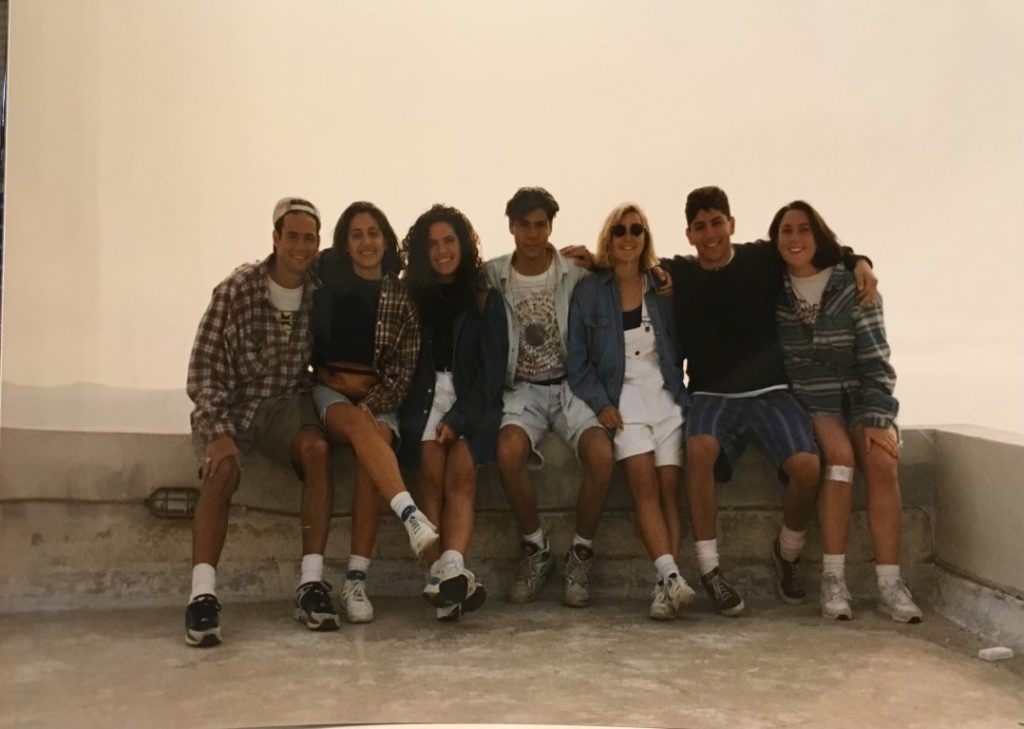 Classes on Halakhah and the American media's reporting on the Middle East conflict were also memorable for Zack. The impact was so strong that he still remembers papers he wrote at Hebrew University. He explains, "I was just talking to my daughter who's 17 and a high school senior. She's taking a biology class where they started to study eugenics, and it reminded me of a paper I wrote on eugenics for my Halakhah class."
After his semester at HU, Zack shifted his focus to studying the psychology of religion; a change inspired by his time at Rothberg. His first job after graduating from Yale was as a counselor on the same teen tour that took him to Israel. He later began working with teens at Los Angeles JCCs.
Graduate school came next for Zack at Claremont Graduate University, where he studied philosophy of religion and theology. Zack later worked in Sacramento for California State Senator Tom Hayden. He remembers, "It was an incredible experience working for him, learning politics from the inside, and I parlayed that experience to work for AIPAC. I always knew I was going to do something with Israel, and I became the number two in the San Francisco AIPAC office for about a year." He then became AIPAC Regional Director for 13 years before becoming the President and CEO of the Palo Alto JCC. Being in this position provides an opportunity to expand and experiment with 'Jewishness' and allows Zack to have a positive influence on the future of American Jewish life.
In October 2021, Zack released Why Do Jewish? A Manifesto for 21st Century Jewish Peoplehood. The book has three main components: "Why Do Jewish?", "What is Jewish?", and "How to Do Jewish?". According to Zack, "In my mind, everything that we are doing and want to engage in, must enable us to answer the question: Why do Jewish? Why is it so important that we pass this on to our kids and our grandkids? Why do we really want them to get connected to Israel? I wanted to be able to answer that for myself, for my family, for my community." He continued, "To me, we need a formula that will allow people to feel included. I didn't just want to lay out the problems, I wanted to be able to provide solutions. We have to evolve to keep up with changing ethnographies, technologies, and sciences."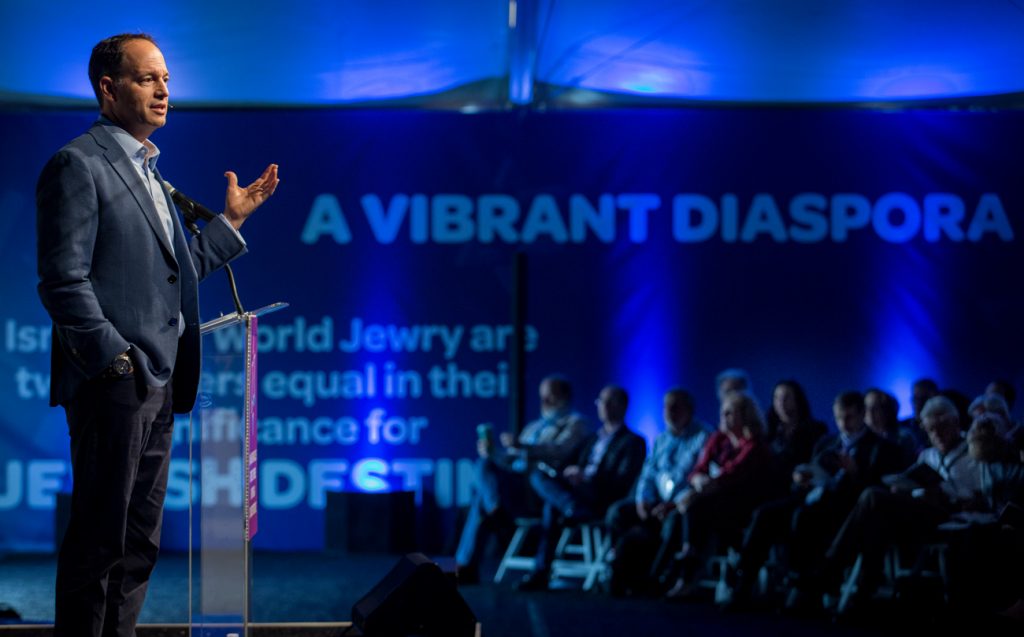 Zack believes we're on the eve of a turning point in Judaism in America, which he discusses in the book. "I talk about the five factors that I think are contributing to why we are in this new moment, as well as how to respond to them. Then, the last section of the book is the "how?" I use the word TACHLIS, the "doing," to create a framework for how to do Jewish, turning the word itself into an acronym. The T stands for Tikkun Olam, the A is art and culture, the C is community, the H is holidays and rituals, the L is learning, the I is Israel, and the S is Shabbat and spirituality."
If there's one takeaway from his book, it's to do 'Jewish.' For Zack, it doesn't have to be overtly Jewish. He says, "Take Tikkun Olam — You can get involved with social justice or environmental justice, for example. Just don't keep your Jewishness in the closet. Immigration issues right now are on people's minds. Make sure people know you're doing that because of your Jewish neshama (soul), right? Art and culture is another easy entry point. So many of us love bagels and lox, Jewish deli, the paintings of Chagall or Philip Roth books, for example. Start there and explore what comes next."
When thinking about the future, Zack hopes his three children spend a year at Hebrew University for several reasons. "I am a huge believer in gap years. I end my book with the next big Jewish idea, what I'm calling the 'leap' year. It's a gap year, and 'leap' is an acronym for learning, experience, action, and peoplehood. For the Jewish people, one of the biggest challenges we're facing today is the Israel diaspora rift, and one of the greatest ways to overcome that is by building real relationships. Israelis are already doing their gap year – the mechina programs – and it needs to be exported to diaspora Jews. We need to work into our ethos that a gap year is as normative as the bar/bat mitzvah. What's unique about this leap year idea is that part of the time is spent in Israel and in the diaspora. The group is made up of Israelis and diaspora Jews. With this formula, our kids could be exposed to Israel and Israelis for a real, formulative experience. You're also exposing Israelis to non-Orthodox Judaism. They get to see what American Jews have brought to Judaism over the last 70 years and can bring that back to Israel. Plus, it's giving them time before college. A gap year experience, if made part of the normative way that Jews think, could be a game-changer over the next 20 years."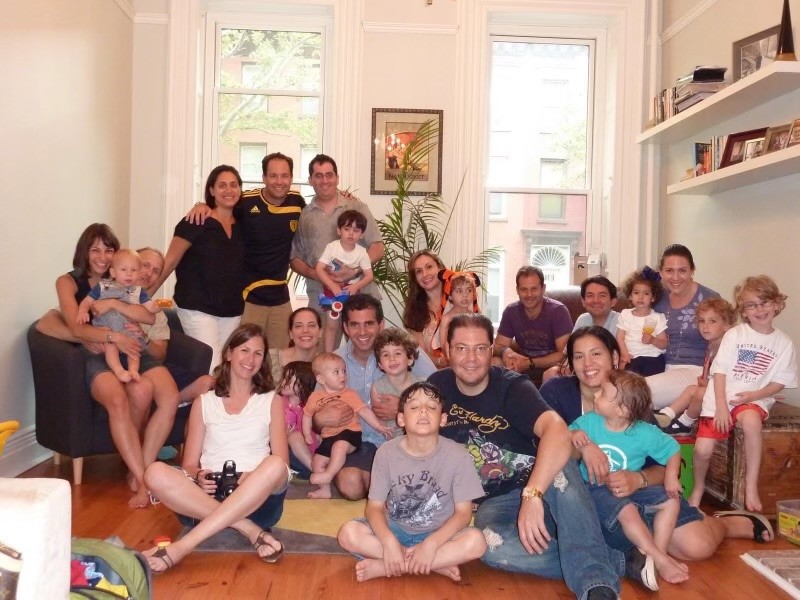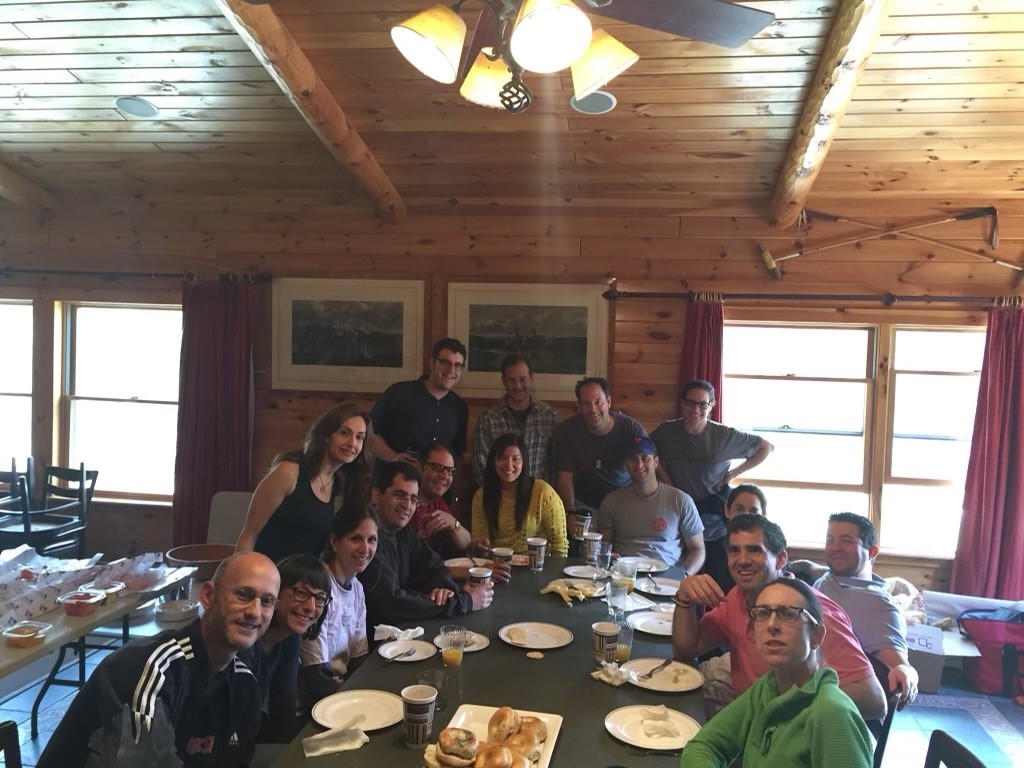 The second reason Zack wants his kids and others to study at Hebrew University is because of Jerusalem, which he considers the heart and soul of the Jewish people. To understand Jewish history and Israel, you must start in Jerusalem. "I love Tel Aviv and spend lots of time there but, at its core, Jerusalem is what the Jewish people are all about. Hebrew U is the oldest and most prestigious university in Israel. It's got great stories…and there's so much history – I want my kids to have that experience too. I want them to feel it, not just be told… I want them to experience it for themselves."