Spotlights:
Samual Lett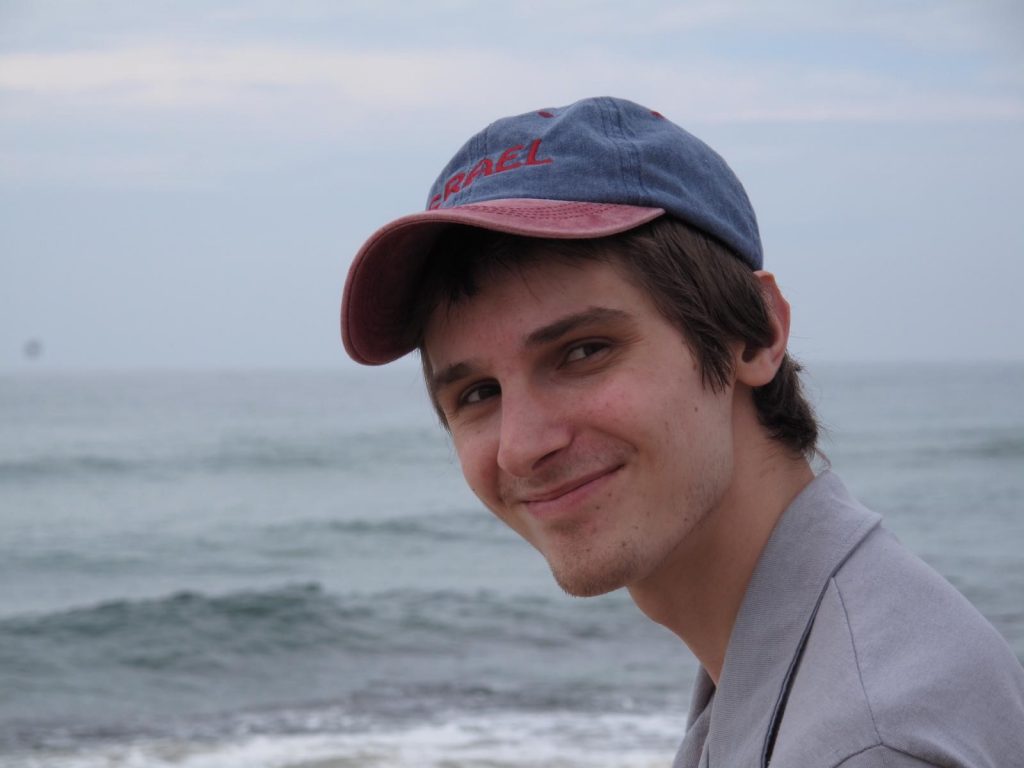 Going into his first year at the University of Minnesota (UMN), Samual (Sammy) Lett knew one thing for certain – he wanted to study abroad. The only question was where and when. After speaking to an advisor at UMN's Learning Abroad Center, he discovered the Spring in Jerusalem Honors Program at the Hebrew University of Jerusalem (HU) and knew that was the right choice for him. He thought the program was affordable, culturally challenging, and academically relevant. In the spring of 2019, Sammy boarded a plane for Israel, ready to begin his amazing adventure.
During his time at HU, Sammy studied under professors from a variety of backgrounds, dealing with a diverse range of subject matters. His favorite courses were "From Pioneer and Sabra to Contemporary Israeli Identity," taught by Professor David Mendelsson, and "The Israeli-Palestinian Conflict," taught by Professor Abigail Jacobson. Every course Sammy took during his semester at HU dealt with the Israeli-Palestinian conflict in a way, providing unique insight into this complex issue. Sammy enjoyed learning about the conflict while living in Jerusalem, a major component in the conflict. Additionally, living in Jerusalem afforded him the opportunity to interact with Israelis and Palestinians on a daily basis, which allowed him to gain a more intimate understanding of the personal side of the conflict.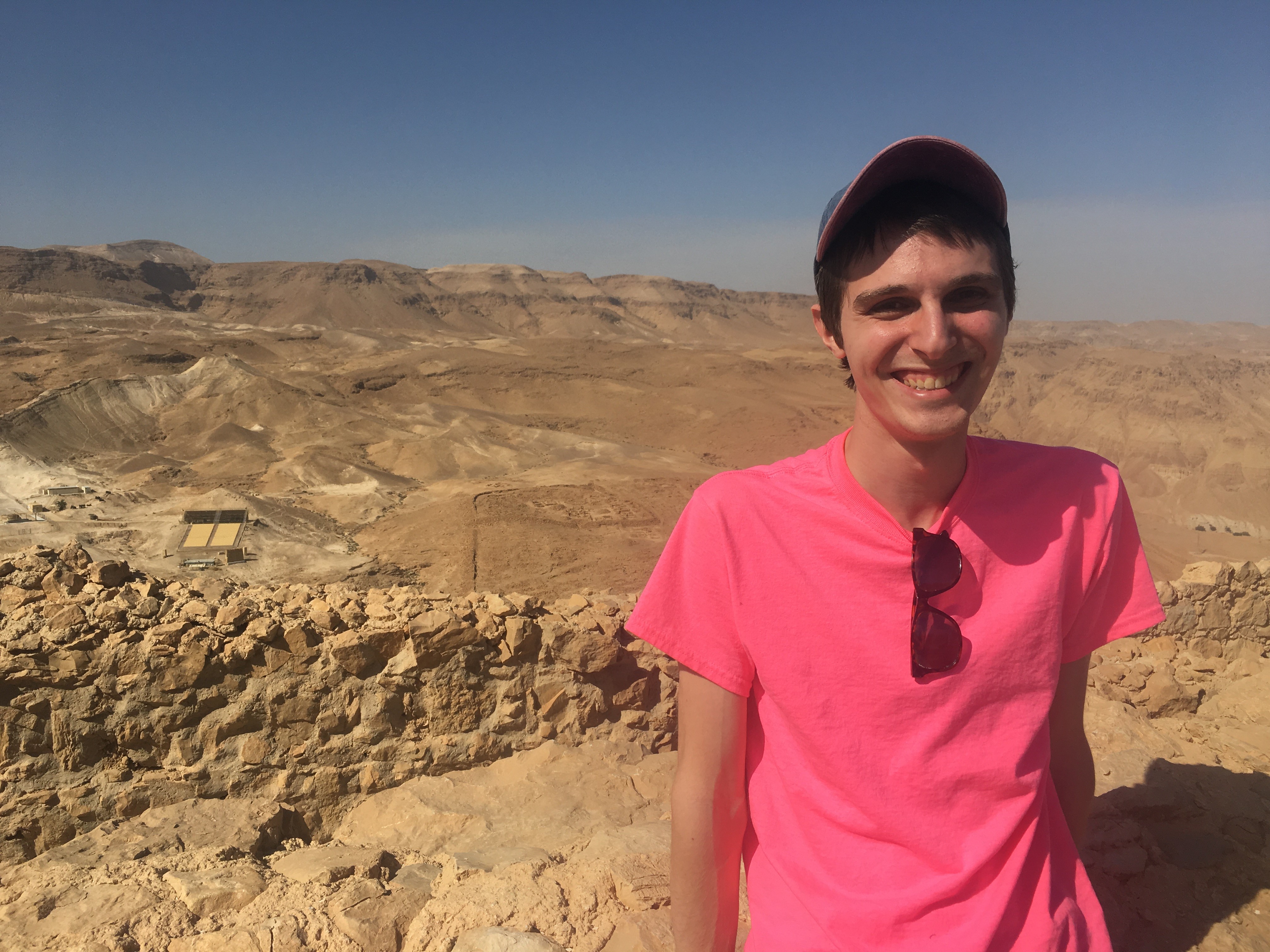 Sammy's favorite spot to spend time on campus was the amphitheater, which overlooks a vast swath of land facing east. On clear days, visitors can see the Dead Sea and even catch glimpses of a mountain range in Jordan. Sammy also enjoyed spending time in the Old City of Jerusalem, particularly at the holy sites. The astounding sanctity of the sites always impressed Sammy to no end. He said, "Even for people who aren't religious, I think you can enjoy simply sitting there and observing the abundance of culture, history, and tradition that surrounds you."
During school breaks, Sammy traveled all throughout Israel, including Acre Haifa, Tel Aviv, Masada, and Kibbutz Ketura (as part of an HU-organized trip). He also traveled internationally to London, Amsterdam, Barcelona, and Kiev during other school breaks throughout the semester.
Returning to the United States from this unforgettable experience, Sammy plans to stay engaged with all the friends and memories he made there, as well as the important lessons he learned. He stays up to date with Israeli news and politics, and regularly talks to friends and professors he met at HU. Sammy's time at HU has been one of the most important and impactful experiences of his life and he will not soon forget the invaluable wisdom and knowledge he gained while studying there.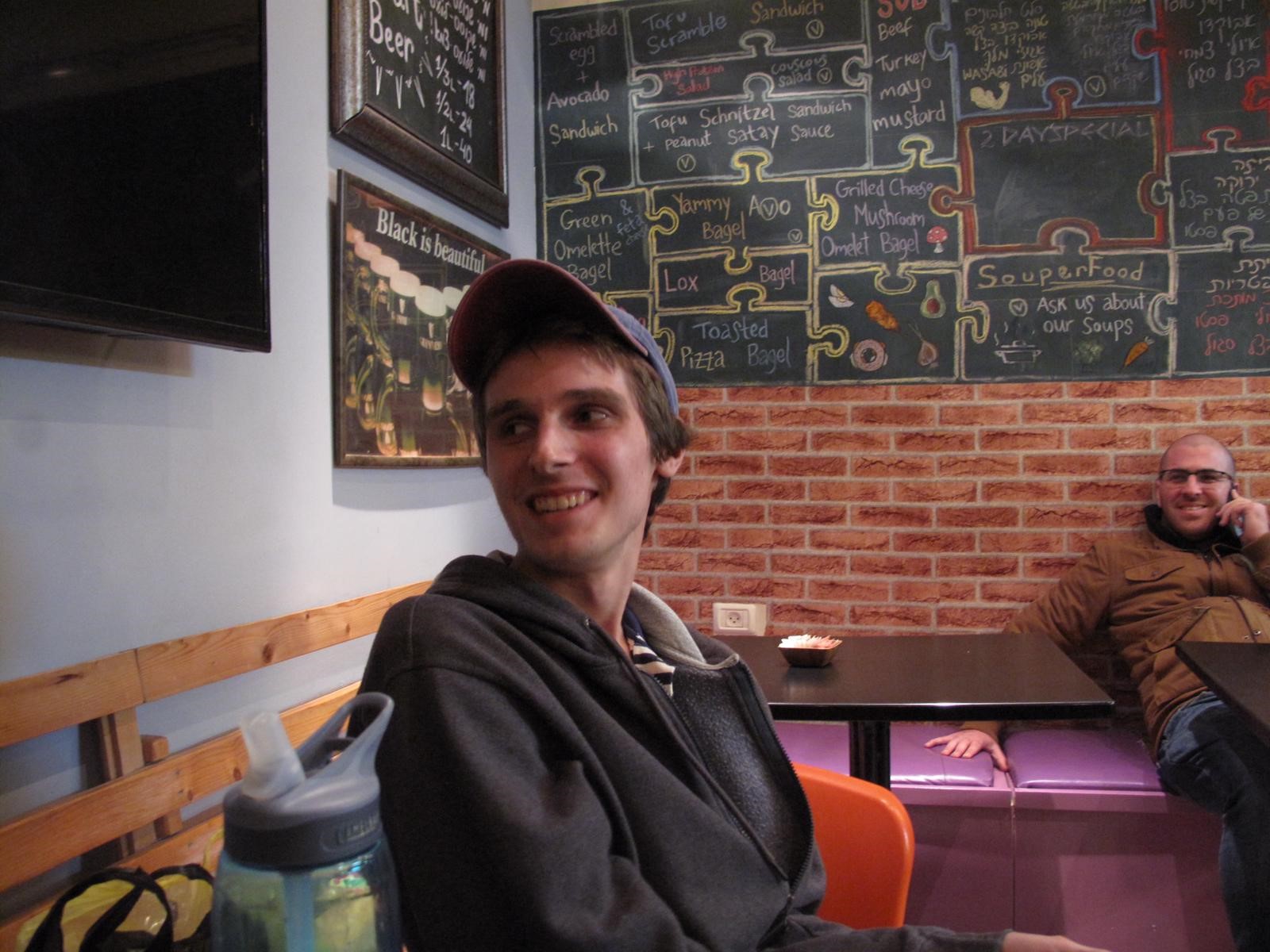 He said, "While it was one of the most taxing and enduring periods of my life so far, it was also one of the most rewarding and gratifying. My time at the Hebrew University of Jerusalem changed me for the better in countless ways. And Israel, the people I met there, and all that I experienced there, will always remain close to my heart."