Bioengineering is a multidisciplinary field that weaves together knowledge of biology, physics, chemistry, and computer science, aiming to create tangible applications in life sciences and medicine.

The Alexander Grass Center for Bioengineering educates a new generation of multidisciplinary innovators and entrepreneurs at the cutting edge of biotechnology and medical science. The Grass Center for Bioengineering aims to bring together researchers at the Hebrew University of Jerusalem who work on the development of transformative technology. Projects include nanotechnology-based diagnostic devices, innovative medical devices advanced computational models, and microchip alternatives for animal and human testing. Read more about the Grass Center here.
BioDesign: Medical Innovation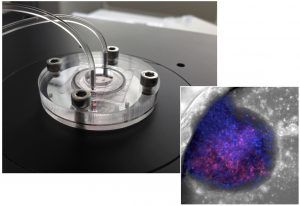 Biodesign is a multi-disciplinary, team-based approach to medical innovation, created by the Hebrew University of Jerusalem and Hadassah Medical Center in partnership with Stanford University. The program takes outstanding medical fellows, bioengineering and business graduate students and tutors them in the science and practice of bringing a medical innovation to the market.
BioDesign is a one-year academic course taught by Hebrew University faculty, clinical experts, medical device entrepreneurs, corporate executives, intellectual property attorneys and venture capitalists.  It provides a unique opportunity to gain real-world experience in an academic environment growing a new generation of entrepreneurs.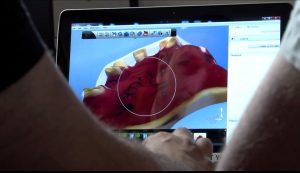 Since starting 2012, the BioDesign program has developed innovations such as:
'Liver-on-a-chip,' functional liver cells that detect real-time changes in metabolism and viability and drastically reduces using animal testing in research
• A semi-automatic catheter insertion gun seeks to reduce pain in hospitalized children
• Digital holography reducing dentures procedure
• Headphones to help detect ear infection and lung disease in infants
• Pressure-sensing socks feel the pain of diabetic patients
• Robotic intubation prototype crawls to the lungs in difficult situations
• Curvy plastic tube protects against obesity
BioDesign Medical innovations have been featured in MedGadget, FoxNews, MSNBC, Times of Israel, and the Jerusalem Post and more