News:
Rothberg International School: The Gateway to Global Adventure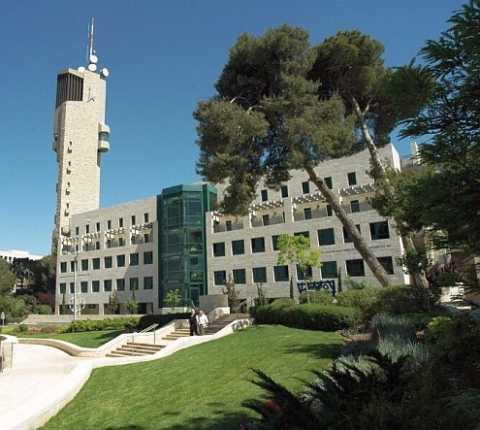 In 1955, the first program for international students opened at the Hebrew University of Jerusalem. Today, more than 50 programs for international students are offered at the Hebrew University and its Rothberg International School (RIS), located on the beautiful Mount Scopus campus in Jerusalem.
Undergraduate students from leading universities and colleges throughout the world are offered a rich array of interdisciplinary programs extending over an academic year or semester. Students attend an intensive Hebrew language course (Ulpan), designed to help them acclimate to Israel before they launch their studies.  Students also enjoy an extensive program of extracurricular studies and enrichment activities that expands their knowledge and heightens the pleasure of their overseas study experience in Israel.
Programs in the Division of Graduate Studies at the RIS are offered in cooperation with the Faculties and Schools of the Hebrew University of Jerusalem, Israel's top-ranked and most comprehensive university.  Both Master's degree and visiting scholar options are available to RIS students.  Seminars and tutorials are provided in areas such as Jewish and religious studies, Jewish education, Israel studies, the Middle East, the Bible, nonprofit management and leadership, business and law.  Many courses are taught mainly in English, and Hebrew language instruction is available on all levels, as are courses in Arabic, Biblical Hebrew, and Greek.
A variety of exciting short-term summer courses and special programs are also made available through the RIS.  During the summer term, visiting undergraduate and graduate students from other countries benefit from a stimulating academic and cultural experience. They gain the opportunity to live and breathe their chosen subject matter, and to experience Israel to the fullest.
Detailed information about the Rothberg International School programs is available on the RIS website.  Follow RIS on Facebook.