What's Wrong with Israeli Democracy and How to Fix It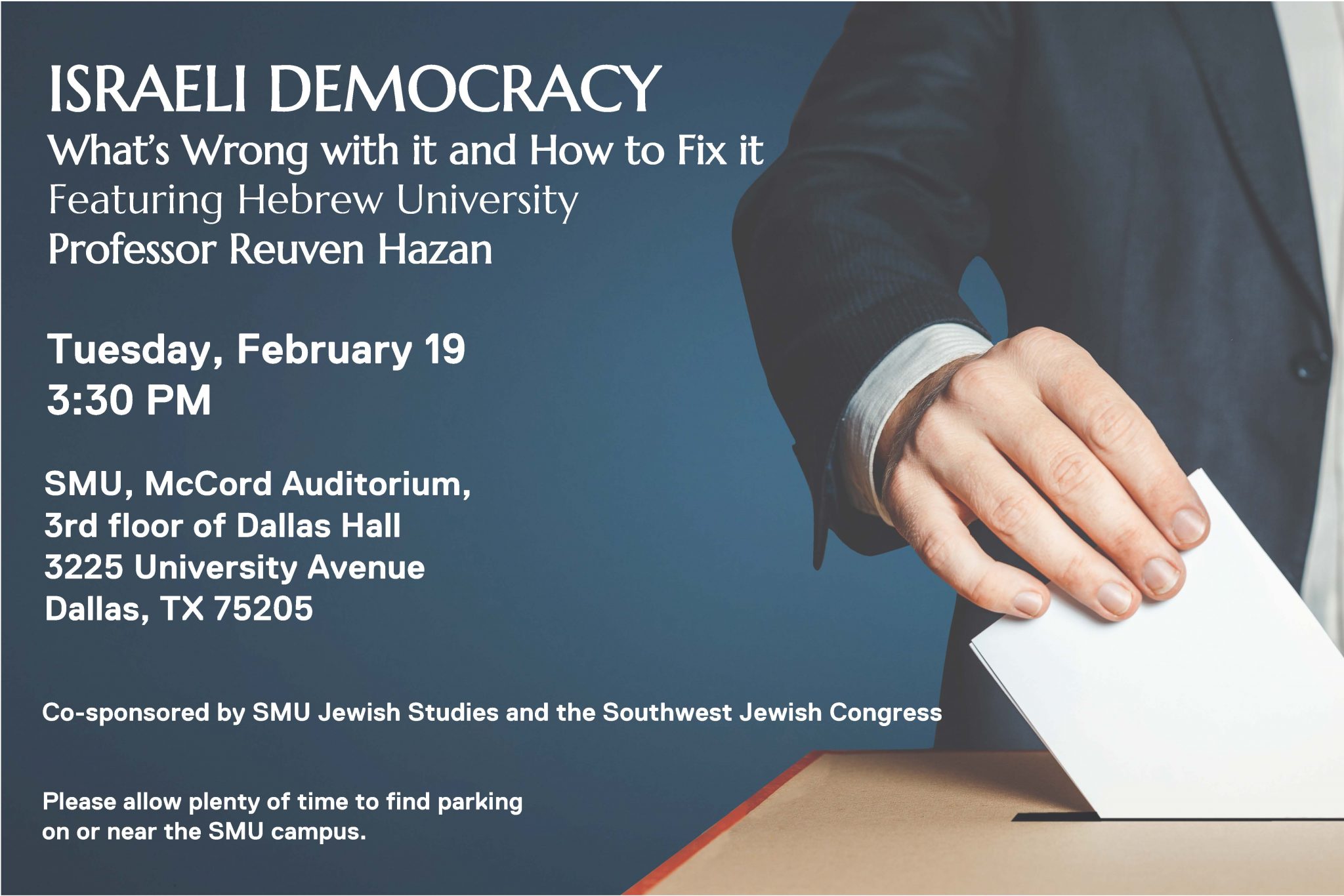 Professor Reuven Hazan holds the Chair in Israeli Democracy and Politics in the Department of Political Science, where he was formerly department chair at the Hebrew University of Jerusalem. Professor Hazan is a frequent contributor to CNN, FOX, BBC, NPR, and other networks, and expert on Israeli democracy, will provide insight on the latest developments in Israeli politics, including forthcoming elections, and offer a historical and current analysis of Israeli democracy.
Co-sponsored by SMU Jewish Studies and the Southwest Jewish Congress
Please allow plenty of time to find parking on or near the SMU campus.