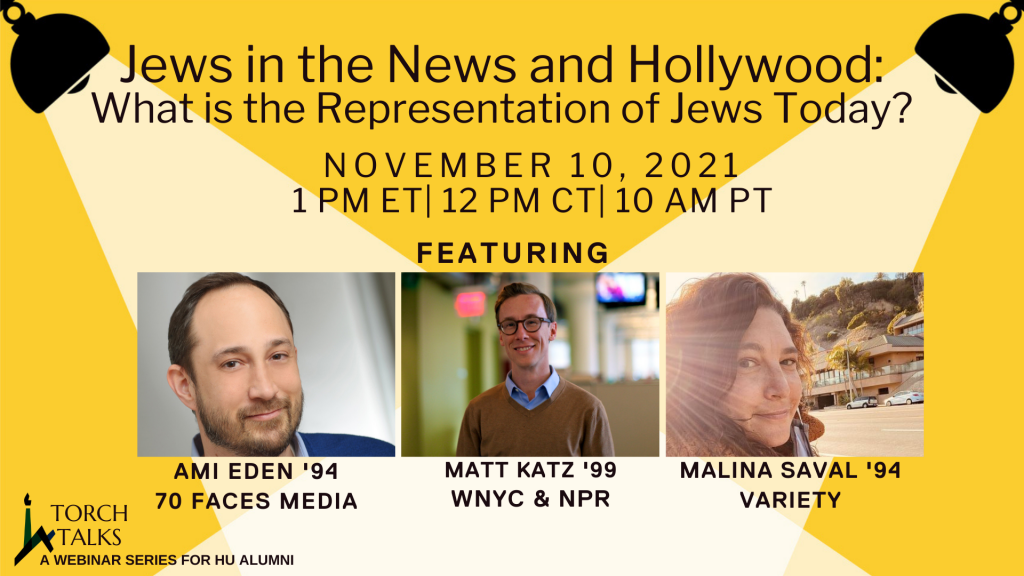 Wednesday, November 10, 2021
1 PM ET | 12 PM CT | 10 AM PT
Whether on a TV show, in a news story, or on the silver screen, how are Jews depicted in the public eye? What's it like to be Jewish in the newsroom? Join AFHU and the AFHU Alumni Association to answer these questions and more from a stellar line-up of Hebrew University alumni journalists including Ami Eden '94 of 70 Faces Media, Matt Katz '99 of WNYC and NPR, and Malina Saval '94 of Variety.