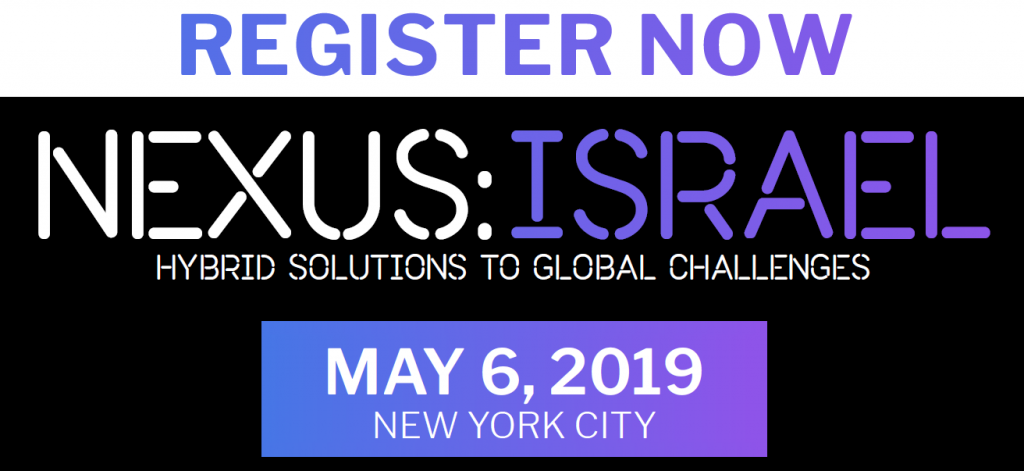 May 6, 2019
The TimesCenter
NEXUS:ISRAEL is an interactive conference uniting the leading finance, investment, and business professionals with the most prolific innovators from the spheres of nanotechnology, computer, health, agriculture, environmental and life sciences, to build capacity for the next generation of technology investment, commercialization, and knowledge exchange.
This one-day event will showcase powerful stories at the intersection of invention, innovation, and commercialization of new technologies designed to create greater social and economic value around the world.
Connect and network with leading entrepreneurs, innovators, investors, and visionaries and learn about the Hebrew University's latest developments that address some of the most challenging global issues of the 21st century.
Click here to learn more about NEXUS:ISRAEL 2019.