Medicine/Health:
New Book, The State of Desire, Explores the Complexities of Israeli Ultra-Orthodox Family Planning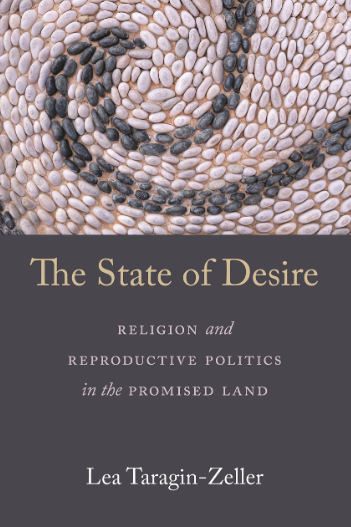 August 10, 2023 — The State of Desire, a new book written by Dr. Lea Taragin-Zeller, a professor at the Hebrew University of Jerusalem's (HU) Federmann School of Public Policy and Governance, delves into the challenges faced by Orthodox and ultra-Orthodox Jewish couples in Israel in their pursuit of a large family. Published by New York University Press, this ethnographic study provides a deep and thought-provoking analysis of the tensions arising from evolving societal norms, governmental policies, and religious commitments. 
A social and medical anthropologist, Prof. Taragin-Zeller presents a comprehensive analysis of the intersections between neoliberal aspirations for a high-income, high-tech nation, and Jewish demographic concerns in Israel. The book sheds light on how these merging forces have created "cracks" in the traditional ideal of having a large Jewish family among Orthodox Jews. 
Based on ethnographic research conducted between 2011-2016 among Orthodox and ultra-Orthodox Jews in Israel, the book examines how changing discourses and public policies are influencing the reproductive desires of these communities, exploring the dilemmas, ambivalences, and moments of failure experienced by couples as they navigate between their desire for a large family and their wish to provide a good life for their children. The research also examines how the intersections of neoliberal aspirations and Jewish demographic concerns influence the traditional ideal of having a large family. It sheds light on the dilemmas and ethical conflicts that couples encounter as they balance personal desires with communal expectations. 
The State of Desire is a unique anthropological approach to the study of religion and reproduction, a remarkably intimate account of the delicate balance between personal desires and those of the state. 
Prof. Taragin-Zeller offers a rare look at issues of contraception in the Orthodox context, and notably includes interviews with men, making the case that we cannot continue to study reproductive choice solely through the perspectives of women.  
Click the link to read more about The State of Desire.