News:
Antisemitism Envoy Lipstadt Sees Jew-Hatred Declining in Mideast, Rising in U.S.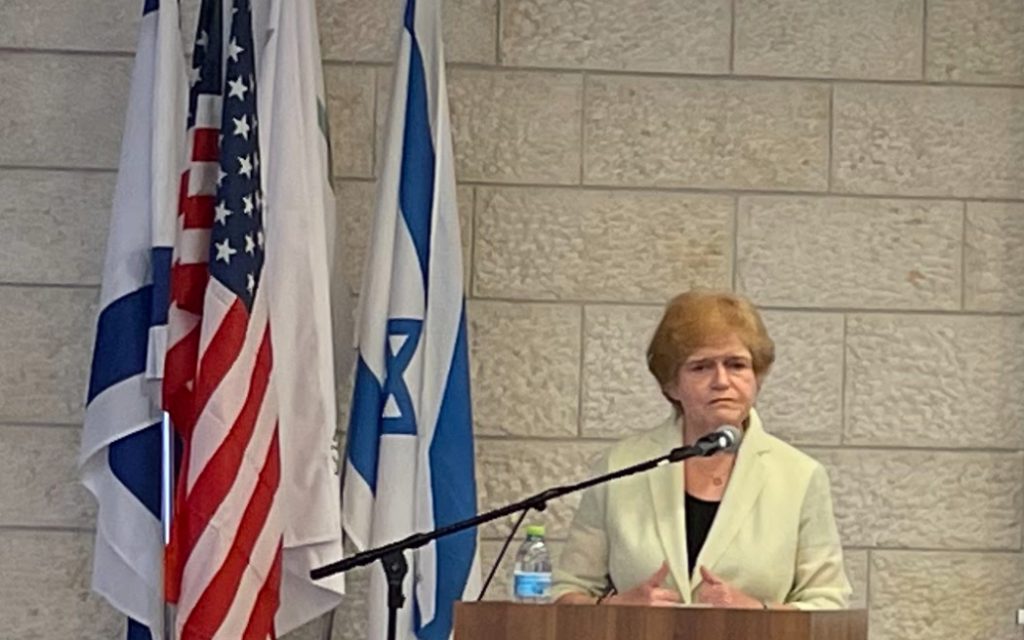 July 5, 2022 – On the heels of a landmark trip to Saudi Arabia, the newly sworn-in United States special envoy to monitor and combat antisemitism, Prof. Deborah Lipstadt, said Tuesday at Jerusalem's Hebrew University that "there is a change afoot in this region."
She made her comments at the forum "New Tools in Combating Contemporary Antisemitism," which was jointly held by the U.S. Embassy in Jerusalem, Israel's Foreign Ministry, the Hebrew University in Jerusalem, and the Diaspora Ministry.
"For too many decades, the kingdom of Saudi Arabia was a great exporter of Jew-hatred, but what I found is something quite different, something that has changed there dramatically in the last few years," Lipstadt said, noting that the kingdom has also begun to implement changes in religious laws and the position of women in the country.
Read the entire original Times of Israel article here.