News:
Israeli Scientist's Autism Research Gives Hope For Earlier Diagnosis In Children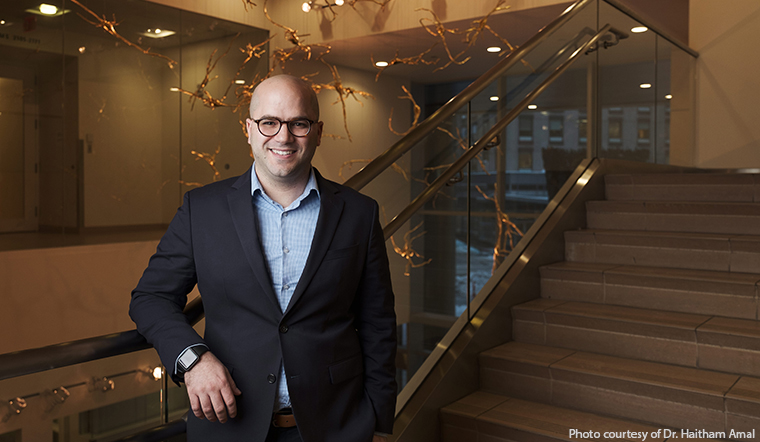 November 22, 2021 — Dr. Haitham Amal, Head of The Laboratory of Neuromics, Cell Signaling, and Translational Medicine at the Hebrew University of Jerusalem is conducting crucial research into brain and blood alterations that are often markers for the onset of autism.
Recently identified by The Marker magazine as one of the most promising Israelis under the age of 40, the Haifa-born Amal has a string of accolades to his name as he and his research team push the boundaries of what is known about this mysterious syndrome; and one that is becoming increasingly prevalent.
Amal gained a BSc in Pharmacy at the Hebrew University of Jerusalem, followed by an MSc in Pharmacology and Brain Sciences at Tel Aviv University. There, he investigated THC, the main psychoactive compound in cannabis. He was the principal investigator on a 2010 study, which researched the effects of ultra-low doses of THC on mice – and which still draws significant interest around the world, more than 10 years since its publication.
He is one of many researchers who are looking at THC's possible use as a therapeutic for the treatment of autism. A Ph.D. at the Technion – Israel Institute of Technology in Haifa, where he helped to develop agnostic tools – i.e. a treatment effective against tumors with a specific genetic alteration – for a range of cancers, including ovarian, head, neck, liver, gastric, colon, and others. An MIT-Technion Fellowship followed, as did a senior post-doctoral position at the Stanley Center for Psychiatric Research at Broad Institute of MIT and Harvard.
Read the entire original article on NoCamels.