​Agriculture/Environment:
U of I, Hebrew University Launch Four Collaborative R&D Teams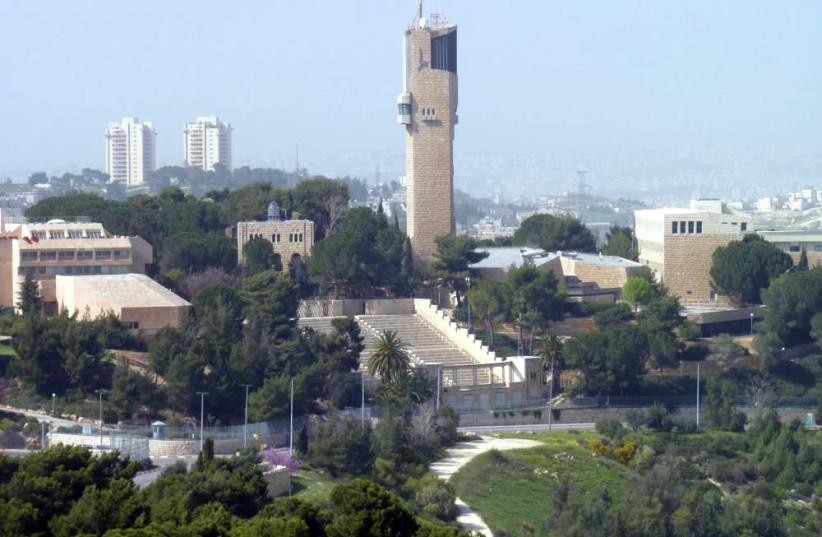 The University of Illinois System and the Hebrew University of Jerusalem are launching four interdisciplinary research teams that will drive innovations and advance collaboration between the universities. The joint research and innovation seed grants program seeks to accelerate economic development through research and development of innovative technologies and is among the first collaborations between the two universities since a 2019 partnership agreement.
The program seeks to facilitate both research and development cooperation, as well as delivery of talent, innovations, and resources from these universities to the marketplace. Funding for the program comes from the Hebrew University International Office and the U of I System's Office of the Vice President for Economic Development and Innovation.
Funded projects include:
Discovering new toxins associated with extracellular contractile injection system (eCIS) to serve as innovative solutions to both basic science and commercial applications
Developing an accurate high-throughput analysis of tree flowering data to create high commercial value for breeders
Improving knowledge on monocyte to target the migration of immune cells to sites of inflammation
Developing an AI-based next-generation biomimetic flight controller with clear commercialization potential and advancing our understanding of biological flight
"I am excited by both the short- and long-term promise of this program," said Jay Walsh, U of I System interim vice president for economic development and innovation. "These research teams consist of some of the most innovative researchers from Hebrew University and the University of Illinois, and their collaborations are expected to lead to breakthrough discoveries. This program is emblematic of our strategic focus on growing the partnership with Hebrew University, its faculty, and its students."
Teams were required to have participation from Hebrew University and from a U of I System university, and proposals had to be focused on agriculture, artificial intelligence, data science, or medicine.
"We are thrilled to launch our research partnerships with the University of Illinois System and its excellent researchers and students," said Oron Shagrir, HU's vice president for international affairs. "The selected projects are covering the priority focus areas of our joint program: agriculture, artificial intelligence, data science, and medicine, along with the promotion of economic development and innovative technologies. We are very much looking forward to the outcomes of these exciting interdisciplinary efforts and the strengthening of the collaboration between our universities."
The grant recipients are:
Genome-wide discovery and characterization of novel microbial toxins for environmental and biomedical applications. Co-PI's: Asaf Levy, Faculty of Agriculture, Food, and Environment, HU and Brenda Anne Wilson, College of Liberal Arts and Sciences, University of Illinois Urbana-Champaign
High-throughput analysis of tree flowering data. Co-PI's: Tamar Friedlander, Faculty of Agriculture, HU and Nicolas Martin, College of Agricultural, Consumer and Environmental Sciences, University of Illinois Urbana-Champaign
Targeting the migration of immune cells to sites of inflammation. Co-PI's: Simon Yona, Faculty of Medical and Dental Sciences, HU and Kiwook Kim, College of Medicine, University of Illinois Chicago
Learning to fly: Developing AI-based agile and robust control for a robotic insect. Co-PI's: Tsevi Beatus, School of Computer Science and Engineering, HU and Naira Hovakimyan, Grainger College of Engineering, University of Illinois Urbana-Champaign