Partnerships:
Virginia Tech and Hebrew University of Jerusalem to collaborate on research and student exchange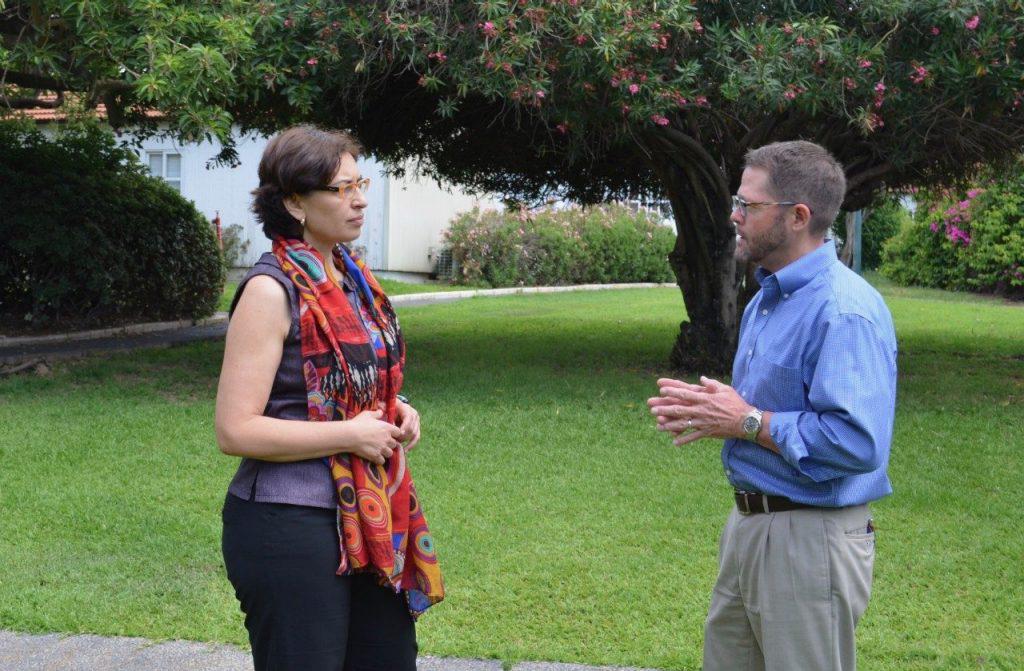 Although Virginia Tech and the Hebrew University of Jerusalem are separated by more than 6,000 miles, the two institutions have a lot in common. Both universities are leading the charge to grow safe and nutritious food for a growing global population. Both are working to address the challenge of securing safe and healthy water for people around the world. And both are preparing a new generation of leaders to tackle these and many other issues that lay ahead.
It is for these reasons that the two leading research institutions are establishing a partnership to collaborate on research and development. The partnership will not only benefit their home countries, but citizens around the globe.
Tom Thompson, the director of Global Programs and an associate dean in the Virginia Tech College of Agriculture and Life Sciences, recently returned from a trip to Israel, where he met with Benny Chefetz, his Israeli counterpart and dean of the Robert H. Smith Faculty of Agriculture, Food and Environment at Hebrew University of Jerusalem.
"I am impressed by how well the faculty and staff of both institutions mesh, and I am excited by the many possibilities that exist for complementary research and development," Thompson said during his trip to Hebrew University in May. "The Faculty of Agriculture, Food and Environment is the kind of partner that we at the College of Agriculture and Life Sciences have always envisioned for ourselves."
While in Israel, Thompson met with several professors whose research has led to groundbreaking innovations in the country's agriculture sector. These innovations have enabled Israel to develop successful technologies and products in an array of agricultural fields that have established it as one of the world's leaders in today's agro-technology industry.
"We are excited about our association with the College of Agriculture and Life Sciences and look forward to meaningful cooperation with them in areas from basic to applied research. We will also explore ways to jointly commercialize technology," said Chefetz.
An example of one of the points of joint interest is food innovation. The Virginia Tech Department of Food Science and Technology is a center of excellence for education and research in the fields of food quality and safety. This coincides with Israel as the "start-up nation" and the groundbreaking research carried out at the Faculty of Agriculture, Food and Environment in the field of food and nutrition. This presents a special opportunity for collaboration and synergy.
In addition to exploring opportunities for collaboration on research, another area in which Thompson foresees cooperation is student exchange. Students may be able to study at either university and learn from professors at both institutions to gain a broader perspective on how to research issues in food production and water safety. Professors will also have a free exchange of ideas and develop ways to collaborate on large projects. A virtual symposium between the two institutions is being planned.
"Our partnership can also result in short- and long-term visits to Israel for CALS faculty and students, and vice-versa," Thompson said. "My visit to Israel helped to actualize this potential by determining how best to complement each other's strengths."