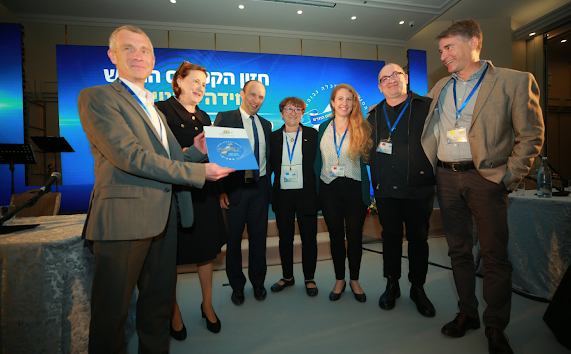 Hebrew University Entrepreneurship Center Appoints Dr. Amnon Dekel as Managing Director
7.12.18
PRINT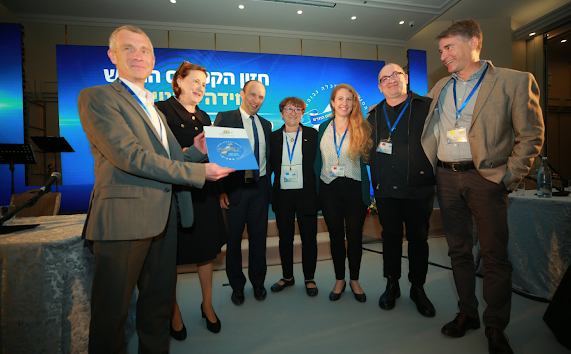 Hebrew University Entrepreneurship Center Appoints Dr. Amnon Dekel as Managing Director
7.12.18
PRINT
HUJI-Innovate
, the Hebrew University Entrepreneurship Center, which fosters innovation among students and researchers, announced today the appointment of Dr.
Amnon Dekel
as Managing Director. Dr. Dekel will spearhead HUstart's national and international programs, transforming the center into a major influencer in the Jerusalem ecosystem and beyond.
"HUJI-Innovate can lead the way in helping to disrupt the traditional role of academia vis a vis industry and establish itself as a focal point to grow and release the huge amount of creative energy at HUJI in viable business directions," said Dr. Dekel. "A multidisciplinary approach is key to ensuring that our universities and academic institutions remain relevant and vibrant places of innovation and originality."
The new leadership will develop tools that integrate the concepts of ideation and entrepreneurship into the academic fiber of the university. Through academic courses and exploratory workshops and labs, the center will create opportunities for a greater cross-section of HU students and faculty to develop ideas that they can turn into practical models of innovation.
Yishai M. Fraenkel, Vice President and Director General of the Hebrew University of Jerusalem, said, "Over the years we have seen a number of high profile companies emerge from the Hebrew University.  Sitting in the capital of the Startup Nation, Hebrew University plays a leading role in providing a fertile infrastructure for innovation. HUJI-Innovate's new leadership will nurture ideation among the HUJI community so that it will lead our partners in the Jerusalem ecosystem."
As part of the strategy to establish Hebrew University and Jerusalem as a nexus of research and commercial opportunity, Dekel will foster new collaborations with Jerusalem institutions from various sectors and communities, including other academic institutions, industry leaders, government, the IDF, and the vast Hebrew University network.
Dr. Dekel holds a Ph.D. from the Rachel and Selim Benin School of Computer Science and Engineering at the Hebrew University of Jerusalem and was recently Chairman of the Department of Software Engineering at the Shenkar School of Engineering and Design.  He has founded three companies, serves as an advisor and mentor to several startups, lectures and teaches widely, and is the author of numerous papers.
HUJI-Innovate also appointed Ayelet Cohen as Deputy Director. Cohen brings experience in building strategic innovation and entrepreneur projects and platforms.  She previously worked at Startup Nation Central, and co-founded Google Educators Groups in Israel. She has also worked with the Jerusalem Development Authority and Siftech. In these roles, she identified challenges in the Jerusalem ecosystem to find solutions and develop strategies to advance the hi-tech environment in Jerusalem, and build communities to reach these goals.
CEO and President of Yissum, Dr. Yaron Daniely, welcomed the move to establish HUJI-Innovate as a key center of entrepreneurship in Jerusalem. "Our preparedness for the drastic transformations occurring globally in education and innovation will decide the fate of our University, and its role in the Israeli innovation scene. HUJI-Innovate embodies our commitment to our faculty and students to seek opportunities for value co-creation and enhancement."
Eyal Haimovsky, CEO of the Jerusalem Development Authority said, "The existence of high-quality academic institutions in Israel's capital city, has the technological, human and economic potential to continue to establish Jerusalem as a global innovation center and leading ecosystem for the development of start-ups and bio-med companies. This ongoing collaboration between industry and academia is reflected in a variety of directions including enabling access to university clinics and experts, leveraging research methodologies to optimize critical stages in the product development process, fostering profitable connections between Jerusalem-based companies to students and graduates and creating designated academic courses according to the industry's changing needs."
About HUJI-Innovate:
HUJI-Innovate is a joint venture of Hebrew University's Faculty of Science, the Business School (Through the generosity of the Asper Center for Entrepreneurship and Innovation) and Yissum, the Technology Transfer Company of Hebrew University. Since launching in 2015, HUJI-Innovate has been a center for entrepreneurs in training to gain a foothold in industry. Through its various programs, including a flagship accelerator, BioGiv program for biotechs, TIP program for international summer interns, seminars, and mentorships, HUJI-Innovate provides practical education and support as well as connections for HU students and Jerusalem community members to become effective entrepreneurs.