Spotlights:
Vlady Cornateanu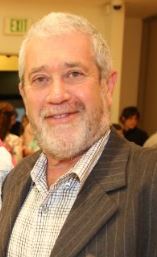 Vlady Cornateanu is a graduate of the Hebrew University with an M.A. in Archaeology. He serves as the President and CEO of Addiction, an apparel sourcing and manufacturing company of private label apparel for a variety of US brands. He is also the co-founder of the social network FEEDIT. Currently, he is the U.S. representative/marketing director of the largest trade fair in China, the Canton Fair.
Vlady was born in Romania and immigrated to Israel in his late teens. After his military service and completing his studies, Vlady worked in Teheran, Iran, teaching at a university there while working in archaeology.  Coming to the U.S. in 1980 and working for a few years in archaeology in New York, he switched to apparel manufacturing. He now has over 30 years of experience in the apparel industry.
Vlady's latest projects are a result of his extensive manufacturing travels in China. In 2005, he started a new venture by bringing U.S. companies to China and introducing them to business possibilities there. The type of ventures ranged from manufacturing to investments to product development. His insight into China opened the way for companies without any prior knowledge to start businesses and prosper there.
Additionally, he is working with Chinese companies looking to expand into the U.S. market and help them open their businesses in Los Angeles where the city provides many incentives to overseas companies.
One of Vlady's big projects was the 2016 Guangzhou-Los Angeles-Auckland Exhibition where brand consumer products from all the three cities exhibited in a 16-day shopping festival in Guangzhou. It provided a unique opportunity to showcase consumer products to thousands of Guangzhou's increasingly affluent consumers. The exhibition was held at Grandview Mall, one of the largest modern shopping centers in China that perfectly integrates retail, recreation, dining, convention and exhibition, sports, tourism, and business.
Vlady has lived in Los Angeles since 1982. He has been back to Israel many times with his wife (a Hebrew U alumna) and their three sons. In addition to his current work, Vlady hopes to take on projects to strengthen Israel-China business relationships as well as cultural exchanges.