Partnerships:
Nova Southeastern University partners with HU for International Programs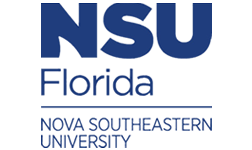 The Hebrew University's Faculty of Law is engaged in an exciting new academic partnership with the Nova Southeastern University (NSU) Shepard Broad College of Law in Florida. The agreement between the two institutions will serve to launch a student exchange program that will bring American law students to Mount Scopus, Jerusalem, to earn credits toward completion of the Juris Doctor (J.D.) degree.   Faculty exchanges and research collaborations are also anticipated.
In another welcome development,  Hebrew University alumna,  Rifat Azam, has been appointed an Adjunct Professor of Law at NSU's Shepard Broad College of Law. Professor Azam holds an LLB, LLM, and LLD from the Hebrew University. He clerked for Chief Justice Aharon Barak of the Israeli Supreme Court.