Support Hebrew University on Giving Tuesday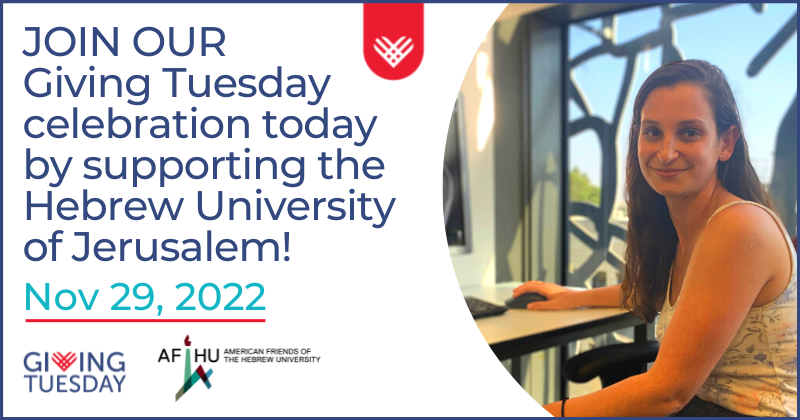 Join our Giving Tuesday celebration today by supporting the Hebrew University of Jerusalem (HU) and proclaiming the power and potential of Hebrew University students and researchers.
Your support this year will help HU students continue to pave the way for life-changing and potentially lifesaving innovations in areas such as technology and medicine.
Students like Shir Filo, who is developing new techniques for a quantitative MRI. Combining several MRI scans, Shir's biophysical models can provide detailed information about brain tissue, which may eliminate the need for invasive and painful biopsies.