Teaching the Holocaust from a Third-Generation Experience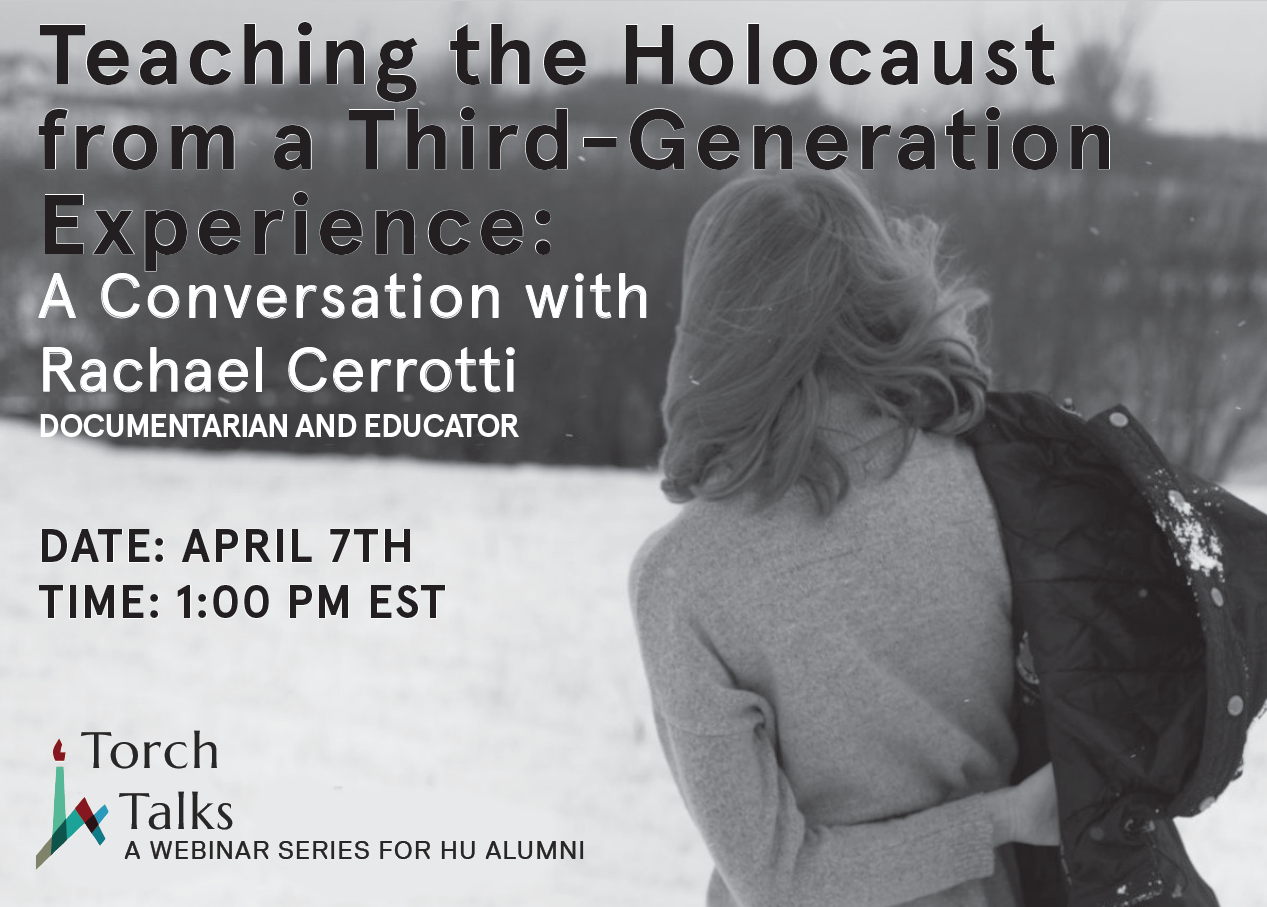 From generation to generation. What does the Holocaust mean to grandchildren of Holocaust survivors (third-generation)? Is there a responsibility for them to continue their families' legacies? Join Hebrew University alumna Rachael Cerrotti for a discussion on the Holocaust from a 3G perspective leading up to Yom HaShoah.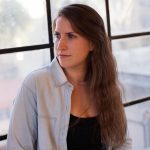 Rachael Cerrotti is a Boston-based, award-winning multidisciplinary storyteller and educator; her work focuses on exploring the intergenerational impact of memory and migration. For over a decade, she has been retracing her grandmother's Holocaust survival story and documenting the reverberating impact of WWII. In the fall of 2019, she released a podcast, titled We Share The Same Sky, about this story. The podcast was the first to be produced for USC Shoah Foundation and listed as one of the best podcasts of 2019 by HuffPost. It is now being used in high school classrooms around the United States, supplemented by companion educational materials developed by Echoes & Reflections.
Rachael has worked in over a dozen countries and her work has been published and featured by NPR, PRI's The World, WBUR, WGBH, amongst others, as well on podcasts such as Kind World and Israel Story. She regularly presents to communities and classrooms worldwide, from audiences at the American Embassy in Stockholm to public schools in New York City. Rachael has a forthcoming memoir set to be published in the Fall of 2021 and works as a creative producer for USC Shoah Foundation.
For more about Rachael: www.rachaelcerrotti.com
For more about We Share The Same Sky: www.sharethesamesky.com
Instagram: @rachaelcerrotti // @sharethesamesky