Hebrew University Awards Gala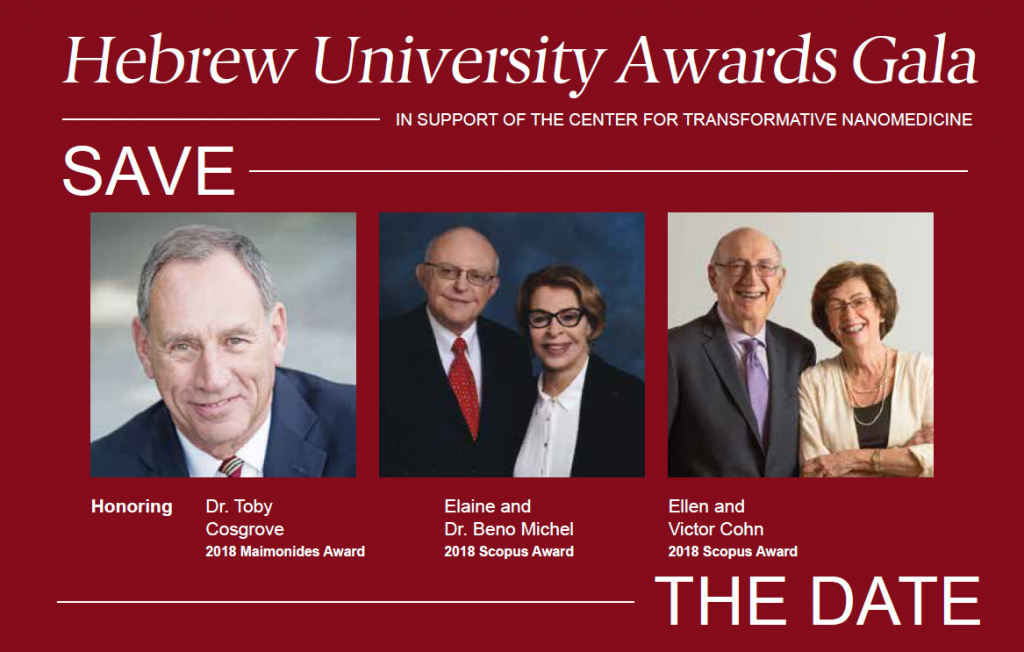 We invite you to pay tribute to outstanding leaders whose vision, humanitarianism, and philanthropic leadership have led to a groundbreaking partnership between Cleveland Clinic and the Hebrew University of Jerusalem. The Center for Transformative Nanomedicine is harnessing the power of nanoscience and nanotechnology to revolutionize global healthcare. You can help support advances in human health and honor those who make it possible.
For information and sponsorship information, please contact [email protected] or call 216.242.2770.