Hebrew University Updates:
Hebrew University Researchers Awarded 2022 Krill Prize for Excellence in Scientific Research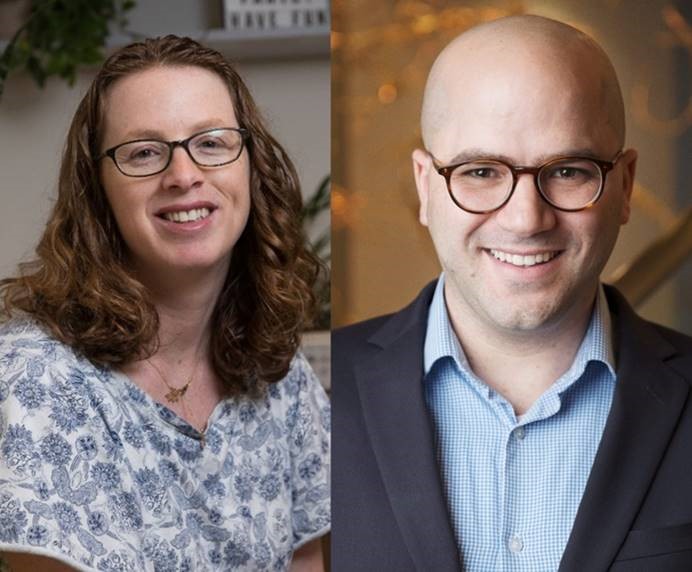 April 6, 2022—Dr. Moran Yassour at Hebrew University of Jerusalem (HU)'s Department of Microbiology and Molecular Genetics and Dr. Haitham Amal, at HU's Institute for Drug Research and the School of Pharmacy, were awarded the prestigious Krill Prize for Excellence in Scientific Research, which is administered by the Wolf Foundation. The Krill Prize is awarded each year to 10 outstanding young researchers who have not yet been granted tenure. Winners are chosen based on standards of excellence and on the subject of their research.
Dr. Moran Yassour is considered one of the world's leading researchers of the microbiome, an innovative field based on the premise that the human body contains a huge number of bacteria that play important roles in metabolic processes. She has published a number of articles on this subject, focusing on the Bedouin population of the Negev as well as infant microbiomes, and has developed significant computational tools that are in use around the world. In addition to her research, Yassour is one of the leaders of the computational medicine track at Hebrew University-Hadassah's Medical School and has done much to help prepare Israel's next generation of doctors.
Dr. Haitham Amal's research focuses on the molecular mechanisms and biological indicators of conditions such as autism and Alzheimer's. Recently, he led a research project that discovered that both these conditions share a common molecular mechanism that can lead to neurological disruption, a finding that may help the development of effective treatments for both conditions. Amal is a particularly prolific researcher, having already published a large number of articles in prestigious journals and is involved in the development of drugs and diagnostic methods, alongside his extensive research activities.