Professor Aron Troen
6.1.18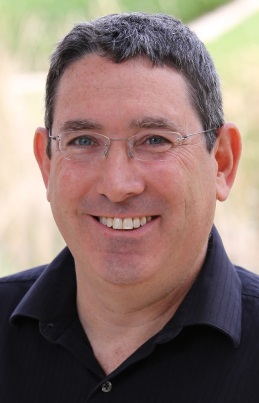 "Safe and effective measures for brain protection are vital at any age," says Professor Aron Troen, Director of the Nutrition and Brain Health Laboratory at the Hebrew University's Robert H. Smith Faculty of Agriculture, Food, and Environment. "Our goal is to develop new insights into the basic mechanisms of brain aging in order to prevent a decline in psychological and neurological functions."
His laboratory at the Institute of Biochemistry takes an interdisciplinary approach to understanding the role of risk-factors for conditions ranging from Alzheimer's to Bvitamin, folic acid, and iodine deficiencies. "We want to identify likely causes of cognitive impairment. We create pre-clinical models and explore which nutritional interventions can improve behavioral, psychological, and neurochemical outcomes. If we can enhance vascular health in the brain, we stand a better chance of preventing stroke, cerebrovascular disease, and dementia." Professor Troen has also been examining the effects of liver health on brain function.
In collaboration with HU colleagues, Professor Troen is exploring the health benefits of functional foods and creating fortified produce. "We developed a new strain of passion fruit with neuroprotective properties," Professor Troen explains. "Functional food has biological and health properties that go beyond nourishing the body and supplying energy. We try to understand the metabolic and nutritional basis of disease and see how we can prevent illness through metabolically active foods, botanicals, and nutrients."
Professor Troen has been actively involved in public health and nutritional policy in Israel, serving on government research committees aimed at addressing hunger and childhood malnutrition: "No child should go hungry. Hebrew University is one of Israel's leading centers for nutrition, and we take the problem of food insecurity very seriously." A graduate of Hebrew University (B.S.), with a doctorate from Oxford University, Dr.
Troen has devoted his career to maximizing human health.
Internationally recognized, he is a visiting scientist with the Neuroscience and Aging Laboratory of the Jean Mayer USDA Human Nutrition Research Center on Aging at Tufts University. Professor Troen has received the Alzheimer's Association Ronald and Nancy Reagan Research Institute New Investigator Research Grant Award, among
other honors.