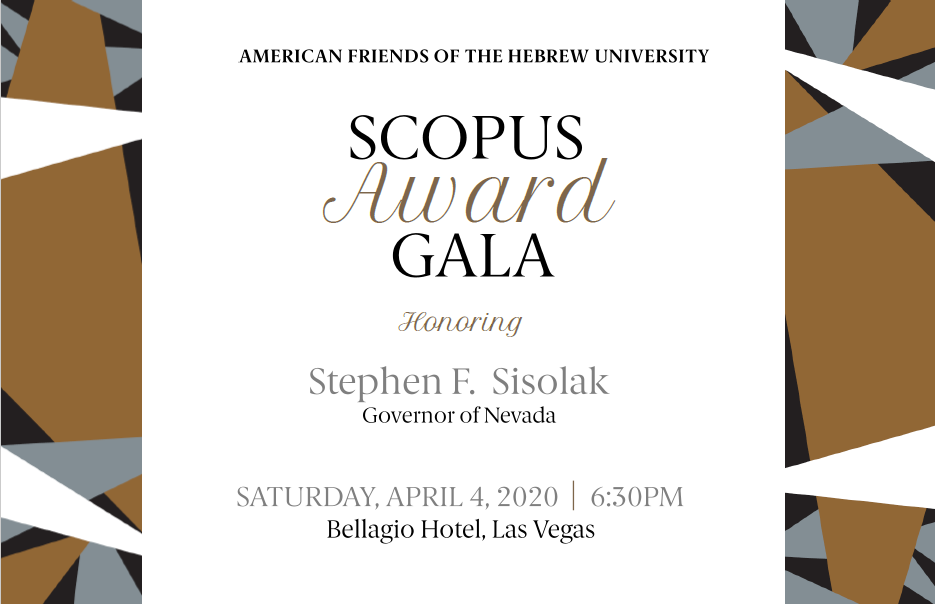 2020 Las Vegas Scopus Award Gala
Dinner General Chairs
Dawn Arnall | Joyce Brandman, The Saul Brandman Foundation | Diana & David Z. Chesnoff
Stephen J. Cloobeck | Patricia Glaser & Sam Mudie | Heather & Jim Murren
 AFHU is proud to bestow the National Scopus Award upon Governor Stephen F. Sisolak. Scopus Award laureates are recognized for their commitment to civic and humanitarian concerns, outstanding leadership, and their longstanding support for education.
To celebrate with us on this special occasion, please purchase tickets below or click here to make an online donation in honor of Governor Sisolak.
To print and MAIL-IN your reservation, click here.
For more information, please contact Suzanne K. Ponsot at 212.607.8511 or [email protected]