NEXUS:ISRAEL Innovation Forum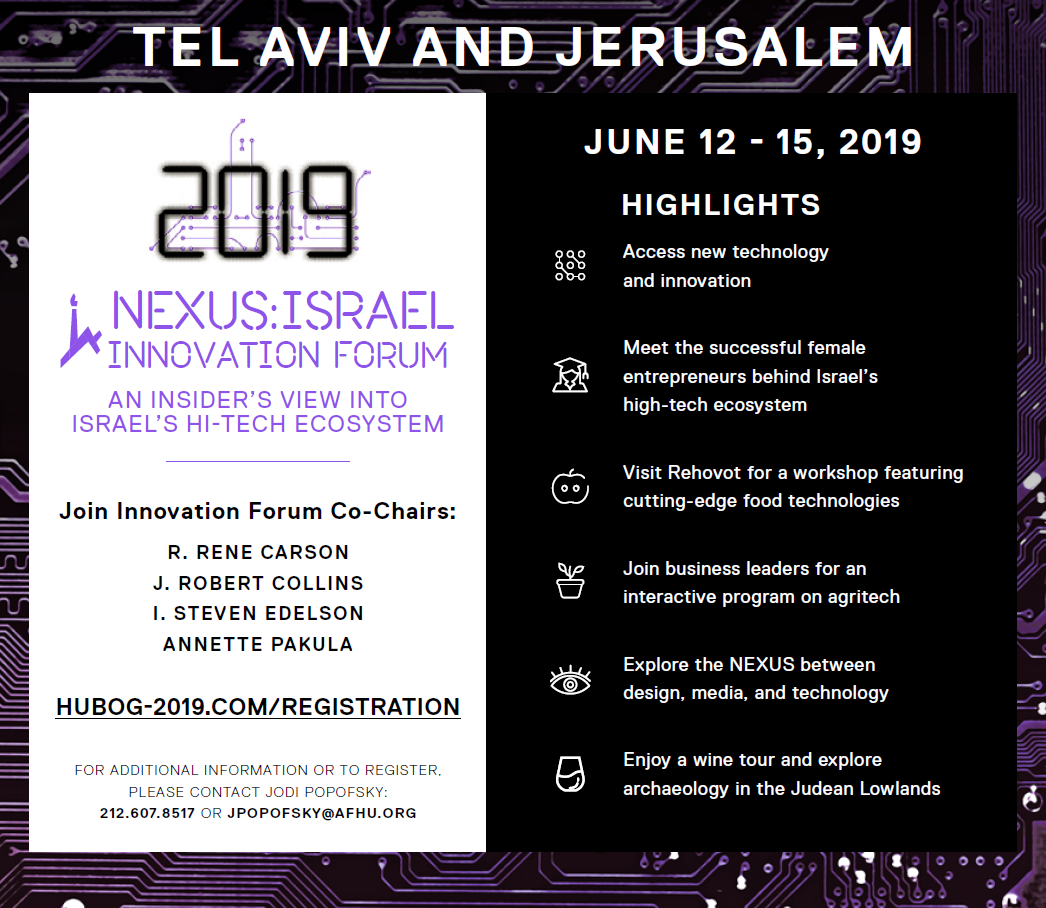 Join us for the NEXUS:ISRAEL Innovation Forum, an exclusive four-day trip beginning in Tel Aviv on June 12 and concluding in Jerusalem on June 15. Stay with us through June 19 and participate in the annual meeting of the Hebrew University Board of Governors in Jerusalem.
Connect with successful Israeli entrepreneurs who are driving Israel's high-tech scene
Be among the first to see the latest innovations being developed at the Hebrew University
Experience "Taste + Tech" in an AgTech workshop at HU's Robert H. Smith Faculty of Agriculture, Food, and Environment
For more information, contact Jodi Popofsky at [email protected] or 212.607.8517.